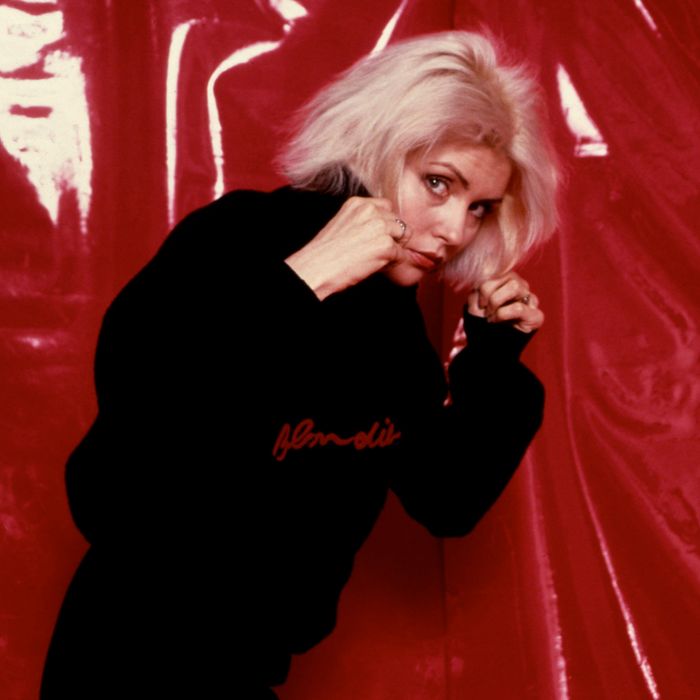 Photo: Anthony Barboza/Getty Images
New Wave began as a critical catchall term describing the exhilarating guitar music fomenting in New York City in the late '70s. But by the end of the next decade, what had been something of a pejorative term for bands on the less abrasive, more commercial end of the punk spectrum had embedded itself into the fabric of mainstream music, soundtracking epochal youth-culture films of the '80s like The Breakfast Club, Pretty in Pink, and Sixteen Candles. The first wave hit at CBGB, where the eclectic band roster included Blondie and Talking Heads, whose quirks and pop smarts yielded platinum albums and chart-topping singles as they drifted from straitlaced rock and roll to parts unknown. Blondie's "One Way or Another" typified New Wave's median sound: It's undeniably hooky and easy to dance to, with a dollop of lovable weirdness and a dusting of synths.
Bands around the world picked up on Debbie Harry and Chris Stein's playbook, adding their own edits. London singer-songwriter Gary Numan leaned into electronics, powering songs like "Cars" and "Down in the Park" with melodies on synths made by the American keyboard manufacturer Moog Music. The Police scored early hits with "Roxanne" and "Message in a Bottle" and experimented with Caribbean sounds on records like 1979's Reggatta de Blanc (literally "white reggae"), adding slick adult contemporary pop to the palette on 1983's Synchronicity. Elvis Costello and the Attractions threaded in pub rock and power-pop sounds. New Wave's borders were open, and that gave bands room to grow and evolve. By their fourth album, Talking Heads had traded the jerky punk-funk of "Psycho Killer" for polyrhythmic Afrobeat. Costello made a soul album (1980's Get Happy!!) and a folk album (1986's stately King of America) and collaborated in later years with orchestras, string quartets, and musical luminaries including Burt Bacharach and the Roots.
New Wave raided the charts at the dawn of MTV in 1981 thanks to indelible hooks and impeccable style; the first video the fledgling channel played was British New Wave duo the Buggles' "Video Killed the Radio Star." But as the tides of culture shifted in the '90s, interest in the genre dipped, and though it had created space on the charts for rockers to be offbeat and unique, '90s kids prized relatability in their music, not showmanship. New stars like Kurt Cobain and Alanis Morissette hated kitsch and artifice. It was an allergic reaction to '80s camp, and the remnants of that decade were dethroned like royalty in a revolution.