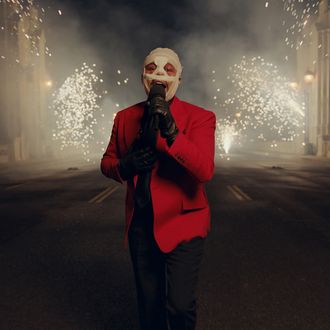 That's him, we swear.
Photo: AMA2020/Getty Images via Getty Images
Clearly attempting to one-up his own firework-filled MTV VMAs performance earlier this fall, The Weeknd took to the streets of Los Angeles (specifically, a viaduct) with thousands of beautiful explosives for tonight's American Music Awards rendition of "In Your Eyes" and "Save Your Tears," after winning this year's Best R&B Album for After Hours.
The performance made us wonder: How much firework smoke is medically advisable for one singer to inhale? Does a limit exist? The same fear goes for The Weeknd's very special guest, Kenny G, though Kenny does exit the performance early, presumably because he needs to keep those beautiful, saxophone-powering lungs in working order.