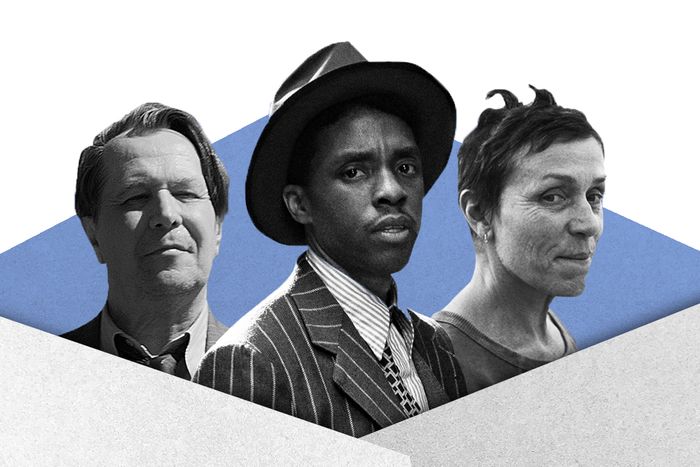 Photo-Illustration: Vulture, Netflix and Searchlight Pictures
Every week between now and March 15, when the Academy Award nominations are announced, Vulture will consult its crystal ball to determine the changing fortunes of this year's Oscars race. In our "Oscar Futures" column, we'll let you in on insider gossip, parse brand-new developments, and track industry buzz to figure out who's up, who's down, and who's currently leading the race for a coveted Oscar nomination.
Best Picture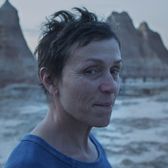 Nomadland
In a standard Oscar year, we would have a pretty good sense of the Best Picture field by now. This year, we can barely predict what's even going to come out. Still, if there is a Best Picture front-runner at this early stage, it's probably Chloé Zhao's postrecession road movie, which won the Golden Lion at Venice, and kept up its momentum by earning great reviews out of (the virtual versions of) the North American festivals. Step one has been executed flawlessly. Now onto step two: getting voters to actually see it.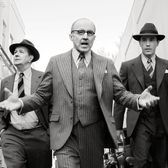 Mank
Nomadland may be the season's timeliest pick; the timeless pick is Mank, David Fincher's biopic of Citizen Kane screenwriter Herman Mankiewicz. (That's how you know this is a movie for film buffs: It's not even about the guy who directed Citizen Kane, just the guy who wrote it!) Critics have been slightly more muted in their praise, but Mank may have two advantages in this race. Its tale of silver-screen intrigue seems an incredibly easy sell for Academy members, and even more importantly, there's no release-date drama here — it'll be on Netflix.
Current Predix
Da 5 Bloods, Ma Rainey's Black Bottom, Mank, Minari, Nomadland, One Night in Miami, Soul, The Trial of the Chicago 7
Best Director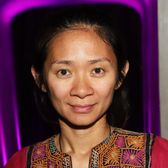 Chloé Zhao, Nomadland
Over in the undercard, it's the same matchup. Neorealist gems like The Rider have earned Zhao a small but passionate fan base. Now Nomadland sees her expanding her aesthetic before she moves on to the bright lights of the Marvel Cinematic Universe with next year's Eternals. Voters sometimes use this category to anoint the Next Great Filmmaker, and a vote for Zhao would be a vote for a rising talent with a singular vision of America.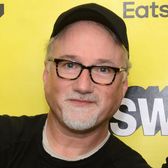 David Fincher, Mank
Then you've got Fincher, whose Best Director candidacy checks a lot of boxes: He's an A-list filmmaker who's been nominated but never won (a pedigree!), who adapted the dream project of his late father (a narrative!), and turned it into a pitch-perfect pastiche of the golden age of Hollywood (technical wizardry!). Being backed by the Netflix Brink's Truck surely doesn't hurt either.
Current Predix
David Fincher, Mank; Regina King, One Night in Miami; Spike Lee, Da 5 Bloods; Aaron Sorkin, The Trial of the Chicago 7; Chloé Zhao, Nomadland
Best Actor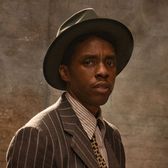 Chadwick Boseman, Ma Rainey's Black Bottom
Some categories may jell quicker than others this year, and one story line that seems likely to pick up steam is the notion of handing Boseman a posthumous award for his final film role. Besides the fact that an Oscar could be a fitting way to honor the legacy of one of our most beloved actors, he's apparently "brilliant" as an ambitious trumpet player in this August Wilson adaptation.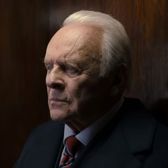 Anthony Hopkins, The Father
Or what about Hopkins? As an elderly man battling dementia, he's been called "flat-out stunning," offering "the perfect blend of vulnerability and recalcitrance." It's been nearly three decades since his win for Silence of the Lambs; another trophy would put a cap on a remarkable career.
Current Predix
Kingsley Ben-Adir, One Night in Miami; Chadwick Boseman, Ma Rainey's Black Bottom; Anthony Hopkins, The Father; Delroy Lindo, Da 5 Bloods; Gary Oldman, Mank
Best Actress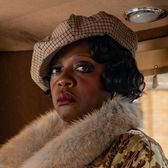 Viola Davis, Ma Rainey's Black Bottom
Speaking of Ma Rainey, Ma Rainey herself is played by Viola Davis, who reportedly makes a meal out of the role of the domineering blues singer. She and Nomadland's Frances McDormand are considered the strongest threats in Best Actress. Both women are recent Oscar winners, which may put a damper on their candidacies, but Davis might have less to worry about in that regard: While McDormand already has two Best Actress trophies, Davis's win came in Supporting. Finally winning the big award would mean more.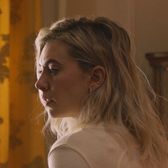 Vanessa Kirby, Pieces of a Woman
Voters who'd prefer a new face may find themselves swayed by Kirby, who came out of nowhere to take home the Best Actress prize at Venice. The Crown star plays a mother in distress in Kornél Mundruczó's domestic drama, which opens with a showstopper of an unbroken 30-minute shot. The rest of the film apparently struggles to live up to the first act, but in the acting categories, that might not matter.
Current Predix
Viola Davis, Ma Rainey's Black Bottom; Vanessa Kirby, Pieces of a Woman; Frances McDormand, Nomadland; Elisabeth Moss, The Invisible Man; Carey Mulligan, Promising Young Woman
Best Supporting Actor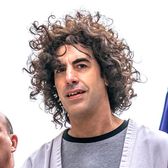 Sacha Baron Cohen, The Trial of the Chicago 7
The entire Chicago 7 cast is submitting in Supporting, and — were you Sork raving mad — you could fill up the whole category with them alone. Gold Derby's convinced the strongest pick of the bunch is Mark Rylance's stubborn-yet-idealistic attorney, but as Abbie Hoffman, Cohen has the showier role and the bigger arc. In the same season where the Borat sequel turned out to be more relevant than anyone expected, the comedian may also get a high five from voters impressed by his range.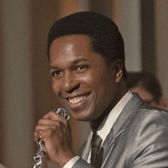 Leslie Odom Jr., One Night in Miami
Another contender that's packed with potential acting nominees is Regina King's directorial debut, an adaptation of a play about Malcolm X, Muhammad Ali, Jim Brown, and Sam Cooke hanging out together in 1964. Kingsley Ben-Adir's Malcolm will run in lead, while the standout supporting player is Odom Jr. as Cooke, who Variety's Owen Gleiberman hails as "a supreme paradox: smooth as silk on the surface, roiling underneath." With an Original Song up his sleeve as well, the Hamilton vet could be in line for a double nomination.
Current Predix
Sacha Baron Cohen, The Trial of the Chicago 7; Charles Dance, Mank; Bill Murray, On the Rocks; Leslie Odom Jr., One Night in Miami; David Strathairn, Nomadland
Best Supporting Actress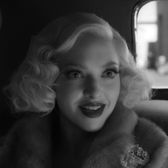 Amanda Seyfried, Mank
Welcome to the most unpredictable category of them all. With Hillbilly Elegy's Glenn Close looking something less than an indestructible Terminator — more on that film in weeks to come — focus has turned to Seyfried, who plays Marion Davies, mistress of William Randolph Hearst and a character who's been ill-served by previous versions of the Citizen Kane story. Mank aims to correct that; per the Washington Post's Ann Hornaday, she's now "the beating heart" of the movie.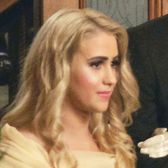 Maria Bakalova, Borat Subsequent Moviefilm
The Supporting Actress category is so wide open that a Bulgarian unknown may indeed crack it for a role where the big emotional moment is learning she will not be eaten by her own vagine. Bakalova's commitment certainly merits a nomination, but the film is so closely tied to the 2020 election that it may not have the long tail of some other contenders. The 24-year-old actress also feels like somebody who would have really killed on the traditional awards circuit, where voters could meet the real person behind the makeup. But alas, that's not happening this year.
Current Predix
Ellen Burstyn, Pieces of a Woman; Glenn Close, Hillbilly Elegy; Olivia Colman, The Father; Amanda Seyfried, Mank; Yuh-jung Youn, Minari