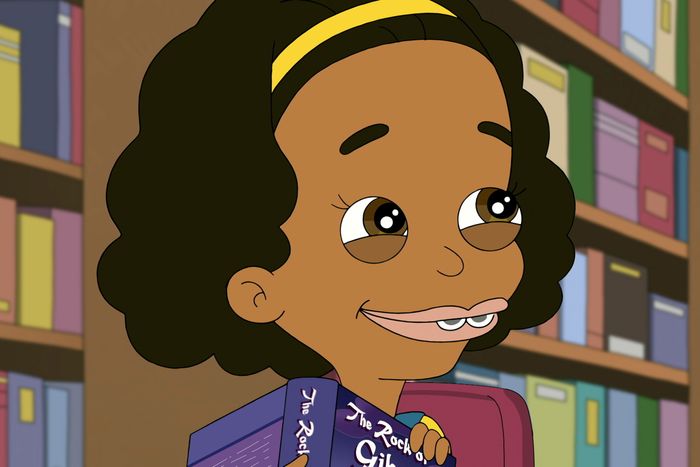 Missy Foreman-Greenwald
Photo: Courtesy of Netflix
When we meet 13-year-old Missy Foreman-Greenwald in season one of the Netflix animated series Big Mouth, she's a shrinking violet who still talks to her stuffed animals. She loves her friends, science fiction, Nathan Fillion, and her trademark overalls. She is Black and Jewish, but the question of her race rarely comes up. Last year, ahead of season four, the show's writers began to develop a story line that would bring Missy's identity to the fore for the first time. This, of course, posed a problem, as Missy was being voiced by a white actress and comedian, Jenny Slate.
Before the spring of 2020, the question of race in animation voice acting arose only occasionally in mainstream conversations. In his 2017 documentary, The Problem With Apu, Indian American comedian Hari Kondabolu critiqued The Simpsons and Hank Azaria for the show's stereotypical Indian American character (Azaria left the role in February of this year). In 2018, BoJack Horseman creator Raphael Bob-Waksberg referred to having an all-white main voice cast as his show's "original sin." But when the Black Lives Matter movement returned to the public spotlight earlier this year in the wake of George Floyd's murder, it instigated a deeper reckoning. Slate soon said she would be vacating her role. "At the start of the show, I reasoned with myself that it was permissible for me to play 'Missy' because her mom is Jewish and White — as am I. But 'Missy' is also Black, and Black characters on an animated show should be played by Black people," she wrote in an Instagram post in June. Slate's decision had a ripple effect. A few hours later, the Apple TV+ series Central Park announced that Kristen Bell would no longer be the voice of Molly, also a biracial character. Family Guy soon followed.
In August, it was announced that Slate would be replaced by Ayo Edebiri, an actress and comedian who will make her first foray into voice work with Big Mouth. "I didn't know how to break into that space at all," says Edebiri, a stand-up known for her nerdy style and playful Twitter presence, who had also recently been hired to write for Big Mouth. "My perception of voice acting was Cree Summer and Phil LaMarr for Black people, and then Beyoncé and Rihanna come in when people want them." The show's co-creators — Nick Kroll, Andrew Goldberg, Mark Levin, and Jennifer Flackett — conducted a wide search, which included some actresses who posted their auditions directly to Twitter and Instagram. "We brought in a few of them, but we loved Ayo. She really was Missy," says Kroll. Edebiri also felt a connection to the character. "I was a weird Black girl," she says. "I still am. But growing up, if you get told your interests are weird or not Black enough, you internalize that. I had to learn how to own those sides of myself to whoever was questioning it."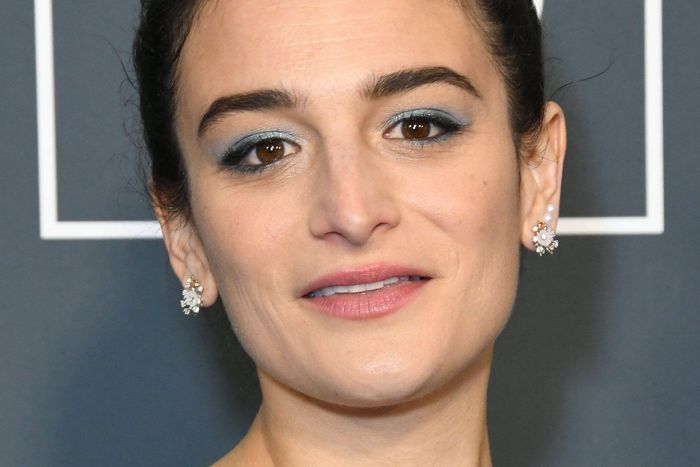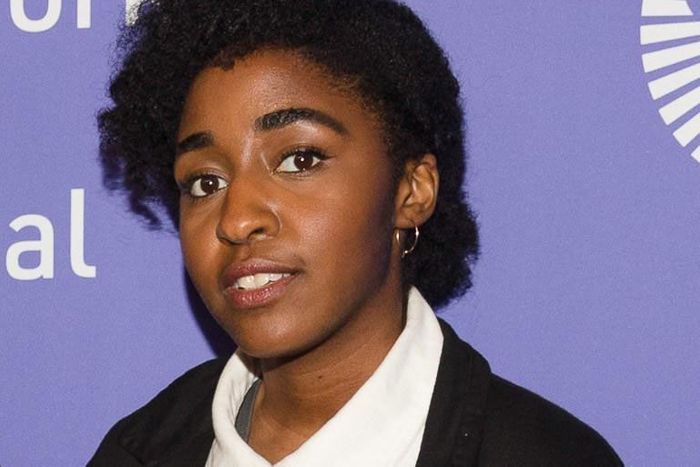 While the show's recasting was spurred by a national conversation, it wasn't exactly a knee-jerk reaction. By season four, having Slate in the role was becoming increasingly uncomfortable to square with the stories the writers wanted to tell. "We were already struggling with how to tell Missy's stories with Jenny in the role as we dug more into her racial identity," Kroll says. Based on the childhoods of its creators, Big Mouth centers on a group of preteens in the New York suburbs. The show's brilliance — and it is brilliant — lies in its frankness about puberty, sex, and sexuality, which balances emotion with childish vulgarity. The show has expanded its purview since the first season, adding more writers from diverse backgrounds — including Jak Knight, Jaboukie Young-White, Brandon Kyle Goodman, and Edebiri — and giving its marginalized characters interesting arcs about identity and belonging. According to Kroll, this has been a gradual learning experience. "Our writers really have been engines pushing us to tell more nuanced stories about identity," he says. "We realized this is a show about different kids, all with their own personal journeys with puberty."
In 2019, as the writers began to outline season four, it became clear that racial identity was an integral part of that journey for Missy. "I came in and said from the beginning that race is a part of puberty," says Goodman. "Especially if you're like Missy and you're in predominantly white spaces where you're like, Oh, I'm Black. I'm different from my white classmates." Missy's parents shied away from tough conversations around race. "[She] has grown up in a bi-racial household and has been told, 'We don't see race,' " Kroll says. "And then, all of a sudden, she's beginning to figure out things for herself." Early in the upcoming season, when one of Missy's Black cousins outright tells her, "Your parents haven't let you be Black," Missy's head (literally) explodes. One of the most crucial episodes of the season, "A Very Special 9/11 Episode," centers around Missy learning about code-switching and the different ways Black people change their behavior in certain situations to blend in and survive. "I'm really struggling with my racial identity right now," Missy says in the episode, written before Slate's departure. "My mom's white, my dad's Black, I'm voiced by a white actress who's 37 years old."
Kroll emphasizes that it was Slate who came to the show's creators with concerns about continuing to play Missy, not the other way around. ("I think there are misconceptions with people online being like, 'Why did you fire Jenny?' " he says.) After consulting with some of the Black writers on the show, they quickly agreed that it was time to recast the character. But along with the story, most of the voice recording and animation for season four had already been finalized by the time Edebiri came onboard. "We were trying to figure out how to, in the middle of a pandemic, rerecord an entire season with a new actor," Kroll says. "Which also felt like a disservice to Ayo to then have to come in and basically have to match everything that we already had recorded with Jenny."
Originally, they had planned to save the voice change for season five because of the production challenges, but, in the end, they decided to rerecord the penultimate episode of season four, "Horrority House." Because Missy's arc is so tied to race, the episodes leading up to it almost become a meta-narrative on why the show couldn't continue with Slate in the role. In "A Very Special 9/11 Episode," for example, it's Slate's voice that first begins to practice code-switching. Whether Edebiri arrives too late in the season narratively, Kroll says, is up for debate among viewers. But he emphasizes that they chose to bring her in at a place that felt organic to the story they were telling. "The switch happens when Missy has come to terms with who she is," Kroll says. Missy has gotten rid of her overalls, she's gotten braids, and she's trying to figure out what parts of her old self to keep.
When the change happens, the differences are subtle. "Jenny and I have pretty similar speaking voices and inflections," Edebiri says. "I don't know if that's because we're both anxious women from Massachusetts." She keeps Missy's original vocal cadence while adding an air of casual maturity. Missy feels different, but not completely. There's something poetic about her voice being introduced this way, as she releases all her baggage to make room for a more realized self. Edebiri points out that most of the other actors' voices are closer to the characters they play. "Nick is kind of Nick's speaking voice," she explains, adding that Missy is now "within that more mature place a lot of the other main characters get to live in, too." She likens it to how a child actor might be recast on a long-running sitcom. "They would find somebody else if that kid started going through puberty. I just think the context of this is what's a little bit … different," she says, laughing.
*This article appears in the November 23, 2020, issue of New York Magazine. Subscribe Now!