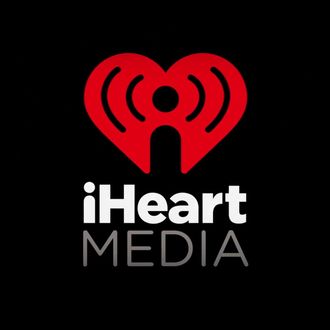 iHeartMedia announced a new strategic partnership last week with Podimo, a Danish audio startup, that serves to restart the expansionary American radio corporation's efforts around podcast translation as means to establish a meaningful presence in non-English-language markets.
The organization's last attempt in this lane can be traced back to last summer, when it instigated headlines around a push to globalize Stuff You Should Know, where the flagship show from Stuff Media — which iHeart acquired in the fall of 2018 — was supposed to be adapted Spanish, Portuguese, Hindi, French, and German for release sometime this year. None of those adaptations have come to fruition at this writing, though I'm told they're still in development in some form or another.
This new Podimo partnership will start out with a focus to translate a recent iHeart podcast series, Forgotten: Women of Juarez, into three languages: Spanish, German, and Danish. The Spanish adaptation is expected to be released sometime in early 2021, with the German and Danish versions due to drop at an unspecified later date. All three adaptations will be available on the open podcast ecosystem, and Podimo, which utilizes a paid podcast business model, will provide early access, bonus content, and ad-free versions behind its paywall.
For those unfamiliar with Podimo, we wrote about the company back in the summer of 2019, when it announced a €6 million seed funding round to stand up its business. At the time, the startup pitched itself as pursuing the ol' dream of a "Netflix for Podcasts," but a closer look at the idea suggests this to be a misnomer: consumers pay not for access to exclusive content, but for additional and enhanced content from participating publishers.
Anyway, it's worth interpreting iHeartMedia's continued interest in podcast translations within a broader competitive context that sees Spotify quietly working to build a prominent platform presence in markets outside the United States. The Swedish audio streaming service is already testing international podcasting waters through a mix of licensing deals, production investments, and commissioned adaptations of Spotify-owned podcasts like Sandra and Serial Killers in countries like Indonesia, Mexico, Germany, and France.
It's also worth noting that podcast translation efforts also aren't limited to the big platforms and corporations. Wondery has done something similar with Dr. Death, and earlier this year, we wrote about several other (mostly independent) examples of multi-lingual podcast initiatives.
Staying with iHeart… I found this Slate piece on Charlamagne tha God by Rachelle Hampton really compelling. In addition to being a rigorous critique of the radio DJ-turned-media mogul's position as the "voice of Black America as anointed by the white political establishment," Hampton's piece also lays out a structural history that led to the conditions of Charlamagne tha God's political capital — how decades of consolidation in the radio business, abetted by a certain kind of reductive representational politics, fosters this specific celebrity.
Speaking of Spotify… It's the season that sees the company publishing its big annual roundup package, Wrapped, which typically contains lists of the top artists, albums, songs, and playlists that were consumed on the platform over the past year.
Podcasts are included nowadays as well, of course. Here's what Spotify said were the five most popular shows on the platform globally in order: The Joe Rogan Experience, TED Talks Daily, The Daily, The Michelle Obama Podcast, and Call Her Daddy.
And here's what they said the five most popular shows on the platform within the US market, also in order: NPR News Now, The Daily, The Joe Rogan Experience, Call Her Daddy, and The Michelle Obama Podcast.
No real surprises here, frankly.
On a separate note… Hmmm.
Select news…
➽ NPR has a new Senior Director of Programming: Yolanda Sangweni. She joins from Luminary, where she was Director of Programming and Editorial.
➽ Cardiff Garcia, co-host of NPR's The Indicator, is leaving the show at the end of March to work on a "longform interview format" show that will be part of an independent venture. As a Garcia-head going back years, I'm sad to see him bounce from NPR, but looking forward to more longform nerdom from the guy.
➽ Pharrell Williams has formed his own podcast company, OTHERtone media, and its first show features Williams, music supervisor Scott Vener, and rapper Fam-Lay in conversation with… other famous creative people, I guess. One news thing worth noting: the individual running the company day-to-day is Moses Soyoola, formerly the founding general manager of Endeavor Audio.
➽ Eric Johnson, formerly the producer of Recode Decode and a close audio collaborator of Kara Swisher, has launched his own independent podcast company, called Bumblecast.
➽ From the New York Times: "At The Ringer, Staff Writers Say They Are Second-String"… as a steady stream of star contractors are brought in to host podcasts for the Bill Simmons-founded digital media company, now owned by Spotify.
➽ From Variety: "'All Arts Organizations Are Media Companies Now': How the Pandemic Is Transforming Theater."
➽ From The Guardian: "Audible has changed, but not reversed, a controversial policy that allowed listeners to return or exchange audiobooks, with the cost deducted from writers' royalties rather than absorbed by the Amazon-owned company, after thousands of authors protested."
The American Record
Of the many, many things I did not expect going into 2020 — from the obvious, like the pandemic and all the ways the world has changed in its shadow, to the much less obvious, like how a prestige HBO drama starring Nicole Kidman and Hugh Grant as wealthy New Yorkers ended up being sooooo stupid — the fact I'd approach the end of year pretty damn excited about the prospect of The Atlantic as a formidable audio publisher ranks kinda high up there.
That excitement has a lot to do with Floodlines, the eight-part audio documentary on the legacy of Hurricane Katrina that The Atlantic released back in March. The doc, hosted by Vann R. Newkirk II, seemingly came out of nowhere and arrived so complete in its sophistication. The production also had a touch of providence to it, dropping on the same day that Tom Hanks and Rita Wilson announced they had tested positive for COVID-19 — a turning point in American pandemic awareness — and carrying a story about a uniquely American disaster of the recent past that foreshadowed much of what was to come. It was quite simply one of the best things I've heard all year, and since its release, I've written a glowing review, interviewed Newkirk on my show, and generally sailed the high digital seas telling as many people as I could about it.
All of which is to say, I'm eager to see what else The Atlantic plans to do with its audio department. At the moment, the organization publishes two other podcasts beyond Floodlines: Social Distance, a deliberately lo-fi phone call-heavy program that serves as a semi-responsive platform for gathering information related to the pandemic, and The Ticket, a political interview podcast hosted by Edward-Isaac Dovere that's heavy on inside baseball and fodder for beltway nerds. Both are interesting in their own right, the former for its free-flowing iterative nature and the latter for the fact that there will always be a place in the universe for shows built around long, specialized interviews. In my mind, though, what's distinctly appealing about The Atlantic as an audio publisher right now is the sweet spot it's in, rich with a mix of potential and goodwill that comes in the wake of a surprise hit.
We'll soon get the chance to see if that potential converts. Right before Turkey Day last week, The Atlantic announced The Experiment, a new weekly show that comes out of a partnership with WNYC. Set to debut in January, the upcoming podcast will be hosted by Julia Longoria, the former Radiolab producer who returns to WNYC after a nearly two-year stint at the New York Times, where she worked on The Daily and Rabbit Hole. According to the show description, The Experiment will serve up weekly reported stories that "examine the myths and ideas at the heart of the American experiment and the way powerful forces of history collide with our everyday lives." You know, the usual stuff.
I figured the announcement of what seems like a flagship audio show for the magazine was a good opportunity to hit up someone I've been meaning to chat with for a while now: Katherine Wells, The Atlantic's executive producer of podcasts. Wells is a veteran in audio and podcast circles by this point, having worked various gigs at shops like Science Friday, Gimlet Media, and yes, WNYC, over the past decade. She first joined The Atlantic as a senior video producer between 2013 to 2015, and rejoined the organization in her current role in April 2018.
"The thing that brought me to The Atlantic, and the thing that keeps me here, is the fact that I don't understand this country, and I really crave stories that help me better grapple with those things," she said. "Lots of journalistic organizations do that, but The Atlantic does it with a sort of earnest dignity that I relate to." We spoke yesterday about The Experiment, Floodlines, and what other audio projects to expect from the almost century-and-a-half old media institution.
Here's the chat, edited for clarity and length:
Hot Pod: Tell me about The Experiment. What's the thinking behind it?
Katherine Wells: We've long wanted to find the right way to do what The Atlantic has always done with feature journalism in the audio format for a few reasons. One is, well, we love audio, and we know audiences love it too. But we also had the sense that a lot of the things we do are quite suited for audio. So, for this show in particular, we wanted to create a space where The Atlantic could be the fullest extent of itself in the medium.
Another thing we've been thinking a lot about is how The Atlantic is a place that people come to for synthesis, analysis, and to understand what's happening in the news — something that has become especially true as the pandemic played out. This is an insane, confusing, and troubling time, and we have a lot of brilliant people who understand pieces of it. So we felt like this was a really important moment for us to start a new project like this. It's a moment that specifically calls for the things we at The Atlantic are especially good at.
HP: How would you describe the kinds of stories you're looking to tell with The Experiment?
Wells: Oh, you know — a great narrative with interesting characters that serves an idea or argument. It's not just a great yarn, and it's not an opinion piece. It's a story that reveals something larger about the way our society and systems work.
HP: A full documentary a week, basically.
Wells: Totally.
HP: Why partner with WNYC?
Wells: Well, on a personal note, I used to work there, so we have that relationship. I love WNYC, and I know they share our journalistic values. That's number one. I also knew they have the production capacity to help us expand in a way that supports good journalistic work. I think one thing audio people are all too aware of that isn't always evident from the outside is that this work often requires a really complex set of roles and processes — not all of which are necessarily about producers and editors. Also, WNYC has a long history of creating successful shows and leading collaborations with other institutions, and that was important.
HP: I gotta say, I think I'm asking this because one thing I really appreciated about all the podcasts that The Atlantic has published so far — particularly Floodlines, but not exclusively — is how distinct and different they all sound from a lot of other podcasts that are out there. I guess what I'm specifically responding to is the notion that, with this partnership, The Experiment might end up sounding like a WNYC show, which, let me be clear, isn't a bad thing, obviously. I suppose I was just hoping for more difference.
Wells: Well, WNYC has a really broad range, but more importantly, in my view, editorial sensibility is driven half by institutions and half by the specific producers who bring their interests and curiosities into the project. Shows work best when they aren't led by, like, an institutional editorial mandate, and when they really get to foreground the curiosities and vexations of the people who work on the production — all of whom, of course, are guided by the mission of the institution.
Floodlines, for example, was very specific to Vann, to that story, and to the way the sound design was built for that story. We're in the creative development phase of The Experiment right now, and we're working to apply the same theory as we did with Floodlines, which is to find ways to do things that are unique to the show. What is the style, tone, and sound that best serves these people and this podcast?
HP: Looking beyond The Experiment, what else should we expect from the audio department at The Atlantic?
Wells: We just hired another senior producer, AC Valdez, to help us lead development and flesh out ideas for other shows in this style. We're also hoping to build out some shows in the conversational format as well. Again, The Atlantic is full of reporters who are great personalities and thinkers, and so many of them are great talkers and conversationalists who are really fun to listen to. But right now, we're still at the very early stages of thinking all that through.
HP: Will any of that thinking apply to critics on staff too? I'm mostly asking this because I'm a fan of Blank Check, which is co-hosted by [Atlantic film critic] David Sims, and I feel like there's a pathway to bring that show into the fold or something.
Wells: Oh yes, that definitely applies. I love David. I'm using the term "reporter" pretty broadly. I just mean staff writers in general. We want to explore all types of options. We haven't decided a lot yet, as we're still very much in the "thinking through" stage, but yes, for sure, our critics and analysts are some of our biggest and best personalities.
HP: One last question, and this is mostly about Floodlines. I'm curious to hear about your experience launching that show from a project management standpoint. The series dropped when everything was just about to lock down, and my impression was that that led to a relatively slow uptake, audience-wise. What was the launch period like for you?
Wells: Oh man, we launched on a cursed day. It was the day Tom Hanks and Rita Wilson announced they tested positive and everybody was like, "Oh god, this pandemic is a real thing" — I think you wrote that in your review. There were plans to do all these launch events, too. We were supposed to be at SXSW. we were going to have an event in New Orleans on March 12 that we had to cancel the day before.
It was a crazy thing that was happening. There were concerns. Everybody was freaked out about the pandemic, they're not listening to longform podcasts right now. But also, everybody's freaked out about the current disaster, so will they want to think about a past disaster?
We knew, though, that this was a timeless story. When we were making the show, we'd get asked, "Why revisit Katrina now?" And Vann's contention was that Katrina was a template in some ways. You can see how every disaster in this country works by just looking at that one.
At the time, we were thinking about other climate disasters, like the one that played out in Puerto Rico. It was these patterns that played out over and over again. It's been shocking to see how the same things played out with the pandemic. Like the template was simply being filled out on a nationwide scale… the system that created Katrina was present in everything that we saw with the pandemic. And I think that, as we got deeper into this crisis, more people wanted to understand why things were happening the way they did, and being able to look at something similar in the recent past was a helpful thing.
This is all to say: yes, March, what a very stressful time for us all.
HP: Are you able to comment on download numbers for the show since launch?
Wells: Honestly, I haven't even checked it in a long time. So I don't know right now.
HP: That's quite a flex. I don't know a lot of podcast people who would attest to not religiously checking download numbers.
Wells: Oh, no no. I certainly care. I'm as vain as everyone else. I just haven't checked it in a long time. For us, we want as many people to listen to it as possible, but also, I think this is the kind of show that stands the test of time. It will be as relevant ten years from now as it is now. So I guess I'm not so worried about the numbers in the short term.
You can find Wells on Twitter here, and browse The Atlantic's podcast archive of podcasts here.
Speaking of elite media institutions… in case you missed it, Ezra Klein and Lauren Williams are leaving Vox.
Williams, who has been Vox's editor-in-chief since 2017, is departing the company to launch Capital B, a nonprofit news startup focused on producing civic journalism for Black communities.
Meanwhile, Klein has announced that he will be joining the vaunted New York Times Opinion section, where he'll write policy-focused reported columns and host a new interview podcast for the desk… which will presumably pair well with Sway With Kara Swisher, which features another former Vox brand-name who left the digital media company to join the Times Opinion Section.
Two makes a strategy, no?
Meanwhile, in the streamiverse… The TV adaptation of Heaven's Gate, the 2018 podcast from Stitcher and Pineapple Street hosted by Glynn Washington, hits HBO Max this week. Speaking of HBO, the streamer is also hitting TV companion podcast well pretty hard. Following the release of audio companions to Chernobyl, Lovecraft Country, and Watchmen, it rolled out one for the HBO Max adaptation of Ta-Nehisi Coates' Between the World and Me over the holiday weekend.
In tomorrow's Servant of Pod… I speak with Catalina May and Martin Cruz, the Chilean duo behind the Spanish-language narrative podcast, Las Raras.
I've written about Las Raras a few times before, the last instance being only a few weeks ago as part of a column about Adonde Media, the globally-minded podcast company founded by Martina Castro. But I've never really sat down to dive deep into the actual story behind that specific show, which across the half-decade of its existence has dedicated its gaze to telling stories about protest, liberation, and people who typically live in the margins of society. Their tales run the gamut geographically, pulling narratives across Latin America and the Latin American diaspora, bringing them to scenes as varied as the recent Chilean national plebiscite — the culmination of a year-long popular movement pushing for a new constitution and better social policies — and the humanitarian crisis at the American southern border. Their most recent season is still on-going.
We talked about the show's origins, May and Cruz's attraction to outsider stories, and whether podcasting is too American-centric.
You can find Servant of Pod on Apple Podcasts, Spotify, or the great assortment of third-party podcast apps that are hooked up to the open publishing ecosystem. Desktop listening is also recommended. Share, leave a review, so on.
Eyes Wide Shut
By Caroline Crampton
Like a lot of people this year, I've been struggling to sleep. The "coronosomnia" phenomenon has been well documented, perhaps most prominently in audio by Radiolab in an episode that underlined just how not alone I am in this problem. My usual audio triggers haven't been working as well — indeed, my favourite Norwegian train sleep story from Calm has lost its power altogether, and the "Rainday Antiques" one from Headspace gave me such potent anxiety that I still regularly think about it and shudder.
I've written about these apps and where they intersect with podcasting before, and I think a lot of that still stands up, not least because the business model has proved largely pandemic proof. I mean, the promises these audio wellness apps make align so well with the recent moment that Calm saw a substantial uptick in downloads from its sponsorship of CNN's election night coverage.
For all of these reasons, I was very intrigued by the new BBC podcast The Sink, which is billed as "A Sleep Aid" but is in fact anything but. Producer Andy Goddard summed it up to me as "a help to sleep tape that's out to get you," and after undergoing five of the six sessions I felt like this was a pretty accurate representation of what is being poured into my unsuspecting ears.
The show features a binaural soundscape and enough "breathe in, breath out" instructions from narrator Alice Lowe that you could initially be lulled into the belief that this is some kind of sleep meditation. But then Lowe diagnoses your problem — "something's rotting, there's a bad smell in your brain" — and prescribes your treatment, which will involve your dreams being scrubbed out of your mind and played back so you can relive their awfulness all over again. These scenes unspool as a series of connected sketches with a squelchy, twisted sense of humour. In short, The Sink turns out to actually be a very weird comedy-horror fiction show that's constantly poking fun at our often futile drive towards self improvement. Nothing could be more perfect for 2020, in my opinion.
When I spoke to writer Natasha Hodgson over the phone at the end of last week, she explained why the kind of unsettling horror inflected dark comedy she's created here seems to chime so well with this year. "I don't think I can't remember another time in history where things are so funny all the time and yet things are so frightening all the time," she said. "There's such a destabilising thing to that because you can laugh, but you also feel you're in such a powerless state."
The show was originally commissioned for BBC Sounds before the pandemic, but Hodgson's deadline was pushed back by the lockdown, which she now feels helped to shape the series into what people needed. "It gave me a really nice opportunity to take stock of where everyone was and to push down more on the self-help, calming down thing," she said. "It's very hard to calm down when the world is insane and burning and the things that you thought were eternal truths are being dismantled all around you. That was definitely in the back of my mind: there is no real escape from this year, and I think the sooner that we make peace with that, the more sane we will feel."
Most of Hodgson's writing work to date has been for the theatre, as part of a company called Kill the Beast that she formed in 2012 with four fellow students while at university and then an acclaimed musical theatre outfit called SpitLip. As well as live shows, with her collaborators she was instrumental in creating two scripted audio series for TV production company Fremantle's Storyglass podcast label — Eglantine Whitechapel: Supernatural Detective and Who Exploded Vivien Stone?
The Sink, however, is Hodgson's first solo writing project for audio. I asked her what it was like translating her style from her theatre work. "I think when I started writing this I thought 'oh no, I've lost a dimension', but actually you've gained a dimension because you have this entire new element of surprise to give to an audience," she said. "You start every sketch with absolutely no idea what's going on, and anything could be anything. It's such a beautiful blank canvas to gently, gently lead people down. Every sketch is a mystery because everyone's having to put together that scene in their own mind, which is just really beautiful to me."
The Sink harks back to the dark, cult British radio of the 1990s, when the boundaries between parody, satire, and horror were being blurred. Hodgson cites series like Why Bother?, in which Chris Morris and Peter Cook improvised surreal yet hard hitting interviews on disparate topics, and On the Town With The League of Gentlemen, the forerunner to the popular TV sketch show about an isolated town full of grimly eccentric characters, as inspirations.
The growing popularity of ASMR content also fed into her process for The Sink. "It's so weirdly soothing, but you can't really get a handle on where that comes from in your body, that need for these noises, I was very interested in that," she said. She sums up the atmosphere she wanted for the whole show as "Desire, but also repulsion and things being unsettling but sort of oddly soothing." Hodgson also has a twisted, Seussian way with how words sound, which she is delighted that the audio format enables her to bring to the fore. Session one is simply titled "Wet Ham Slice," for instance.
For all that The Sink leans on the existence of wellness apps like Headspace and Calm — David Cumming's original music and Andy Goddard's production help in this regard — it isn't accurate to say that it is a straight parody of them, not least because there's a meta narrative that feels more like it comes straight out of dystopian fiction. It's also because Hodgson feels like, in this day and age, parody has lost some of its bite.
"What I want to always chase towards is a place where the comedy and the horror and the drama are all strengthening one another versus feeling like respite from one another," she said. "Parody is the opposite — something can be scary and then you open the door and there's just a guy on the loo or whatever, it's the dissipation of that strength."
The Sink seems to me like the horrifying anti-sleep meditation for our times, perhaps the most surprising thing I learned from talking to Hodgson is that people are actually using it to calm anxiety or to drop off. "People have messaged me being like, I was listening to your show and it just really calmed me down," she said. "People are falling asleep to it, which I absolutely love. My friend dropped off for ten minutes and woke up in the middle of one of bird-man sketches and said it was an absolute nightmare." This is something she's very proud of. Sending people to sleep and then waking them up terrified feels to me like the perfect 2020 audio achievement.