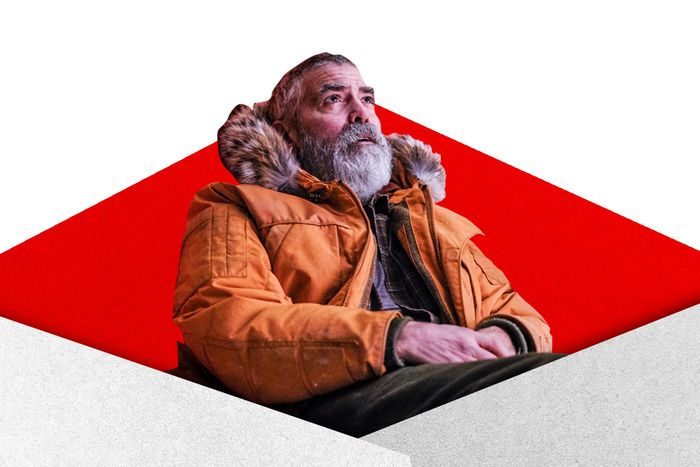 Photo-Illustration: Vulture and Netflix
Every week between now and March 15, when the Academy Award nominations are announced, Vulture will consult its crystal ball to determine the changing fortunes of this year's Oscars race. In our "Oscar Futures" column, we'll let you in on insider gossip, parse brand-new developments, and track industry buzz to figure out who's up, who's down, and who's currently leading the race for a coveted Oscar nomination.
Best Picture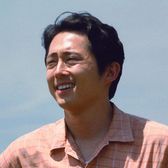 Minari
Nearly a year after its prize-winning debut at Sundance, Lee Isaac Chung's intimately observed immigrant drama finally opens in limited release boasting a pristine 100 percent fresh rating on Rotten Tomatoes. "This is not a movie to like, it is a movie to love," raves Deadline's Pete Hammond. "It deserves all the acclaim it will get." The A24 effort is on the smaller side of the year's contenders, but love from critics' groups should help Minari carry its momentum until it goes wide in February.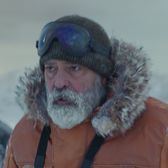 The Midnight Sky
There's an old Hollywood saying I just made up: If Clooney's the star, it's gonna go far; if Clooney's directing, don't be expecting … much. The actor-director's new sci-fi epic, which hits Netflix later this month, sees him painting on a larger canvas than ever before, but the project's expansive visuals are married to a "bland," "derivative" narrative that critics are slamming as "less Ad Astra than Ad Nauseam." When it comes to the film's Best Picture chances, all I'll say is: Good night, and good luck.
Current Predix
Da 5 Bloods, Ma Rainey's Black Bottom, Mank, Minari, News of the World, Nomadland, One Night in Miami, Soul, The Trial of the Chicago 7
Best Director
Steven Soderbergh, Let Them All Talk
For years, Oscarologists have wondered when Soderbergh would put down his iPhone and get back into prestige mode. His star-studded HBO Max gabfest seemed like it might be the one, but while the film is indeed quite a romp, Soderbergh's recessive style is unlikely to draw the attention of voters. Regardless, he's still set to be a major figure at these Oscars, as he'll put his Contagion know-how to good use as one of the executive producers of the April ceremony.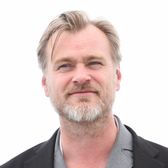 Christopher Nolan, Tenet
I'm sure there are plenty of people in Hollywood heartened by Nolan's continued refusal to go gentle into that good night in regards to Warner Brothers' war on the theatrical window. But while that group likely includes many members of the Academy's directors branch, will Nolan's public crusade be enough to make up for Tenet's so-so reception?
Current Predix
David Fincher, Mank; Paul Greengrass, News of the World; Regina King, One Night in Miami; Aaron Sorkin, The Trial of the Chicago 7; Chloé Zhao, Nomadland
Best Actor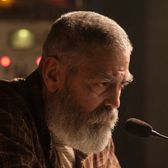 George Clooney, The Midnight Sky
Bearded and bloated, Clooney turns in a vanity-free performance as a scientist left behind on Earth with only a young girl for company. But the actor disappears from his own movie for long stretches, since the movie also has to juggle another plot line about a ship full of astronauts in space-peril. And as Owen Gleiberman notes, "Each setting has a way of being less gripping than the one the film has just cut away from." Clooney's half of the movie may struggle too for its similarities to News of the World, another A-lister-and-a-child movie that wrings more oomph from the same dynamic.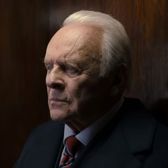 Anthony Hopkins, The Father
The Father was set to hit theaters December 18, but this week Sony decided to push the dementia drama back to late February. That's probably prudent from a public-health standpoint, but it means a long time out of the spotlight for Hopkins while this race's buzzier contenders gain momentum
Current Predix
Riz Ahmed, Sound of Metal; Chadwick Boseman, Ma Rainey's Black Bottom; Anthony Hopkins, The Father; Delroy Lindo, Da 5 Bloods; Gary Oldman, Mank
Best Actress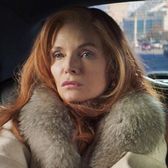 Michelle Pfeiffer, French Exit
Two venerated actresses go to Europe with Lucas Hedges — which of them will catch on with Oscar? Meryl Streep is a hoot as a hoity-toity author in Let Them All Talk, but I suspect she'll be overshadowed by Pfeiffer, who gives an even bigger performance as a widowed socialite who has frittered away her wealth. She "sucks the juice from each line like a Louisianan devouring a crawfish," says THR's Jon Frosch, and the film's new trailer is essentially a two-minute "For Your Consideration" ad for Pfeiffer, who's gunning for her first nomination since 1993.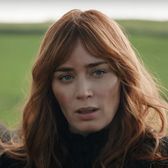 Emily Blunt, Wild Mountain Thyme
The good news: Blunt's Irish accent is nowhere near as embarrassing as Debra Messing's was in the stage version. The bad news: Wild Mountain Thyme's absurdly broad romance is not the kind of material likely to earn the actress her first-ever Oscar nomination. Blunt's not to blame for the film's cartoonish stereotypes, its curious sexlessness, or its ludicrous third-act reveal. But her heavy-lidded performance doesn't exactly liven things up, either.
Current Predix
Viola Davis, Ma Rainey's Black Bottom; Vanessa Kirby, Pieces of a Woman; Frances McDormand, Nomadland; Carey Mulligan, Promising Young Woman; Michelle Pfeiffer, French Exit
Best Supporting Actor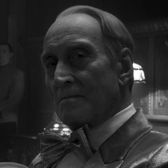 Charles Dance, Mank
After catching Mank last weekend, I'm dropping Dance from my supporting-actor predictions. It's not a stretch to say his William Randolph Hearst is the person the entire movie revolves around, but that happens mostly in absentia. When Dance does appear, he's asked to give a variation on the gritted-teeth patrician thing he has delivered many times before. It's just not a meaty enough role for Oscar.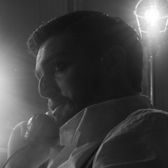 Tom Burke, Mank
If Dance is out, who becomes Mank's strongest horse in this race? Pundits seem to be gravitating to Arliss Howard's slimy turn as Louis B. Mayer, but don't overlook Tom Burke, who plays Orson Welles. The Souvenir star gets even less screen-time than Dance, but his intensity pops off the screen in the scenes he does have. Voters who appreciate a transformation will be tickled that he nails Welles's sonorous baritone, as well.
Current Predix
Sacha Baron Cohen, The Trial of the Chicago 7; Bill Murray, On the Rocks; Leslie Odom Jr., One Night in Miami; Mark Rylance, The Trial of the Chicago 7; David Strathairn, Nomadland
Best Supporting Actress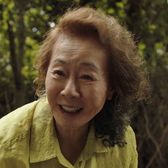 Youn Yuh-jung, Minari
Minari's Steven Yeun is hoping to be the first Asian American ever nominated for Best Actor, but his low-key heartbreaking performance may struggle for attention against showier competition. His co-star Youn should have an easier road to a nom: The Korean actress is awfully endearing in the type of quirky grandma role that voters often favor, and, as Hammond notes, she "steals every scene she's in." A win at the Gothams, where she's nominated in Best Actress, could get the ball rolling.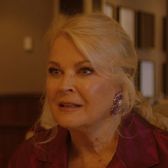 Candice Bergen, Let Them All Talk
Similarly, if there's a standout performance in Let Them All Talk, it's Candice Bergen as Streep's grudge-nursing college pal on the hunt for a rich husband. "Bergen displays her trademark slow-burn sassiness," says Vulture's Bilge Ebiri. "We sense that this woman could destroy us with a single remark if she really wanted to." She's proved to be a winning presence on the promo circuit, as well, and if there's one thing we've learned this week, it's that Warner Bros. has a ton invested in pushing HBO Max.
Current Predix
Ellen Burstyn, Pieces of a Woman; Glenn Close, Hillbilly Elegy; Olivia Colman, The Father; Amanda Seyfried, Mank; Yuh-jung Youn, Minari