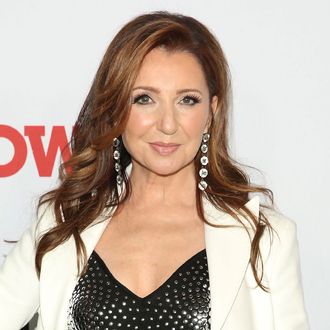 But what happened to Headmistress Queller?
Photo: Monica Schipper/WireImage
Sure, the new poreless teens haunting the Met steps with their trendy lunch boxes in HBO Max's Gossip Girl reboot might be intimidating as hell, but they'll all have to report to someone even more formidable. HBO Max confirmed to Vulture that Donna Murphy — two-time Tony winner, wife of Spider-Man 2's Doc Ock, intimidating ballet instructor in Center Stage, Tuesday-night Dolly in the last Hello, Dolly! revival, and voice of Mother Gothel in Tangled and, of course, Kingdom Hearts III — will be in the ensemble of the reimagined series. According to OK!, Murphy is playing a high-school headmistress, presumably of Constance Billard and/or St. Jude's (the sibling schools, divided by gender in the original, seem closer than ever given the sweatshirts). Murphy joins a number of Broadway alums in the series, including Laura Benanti, Tavi Gevinson, Jason Gotay, Adam Chanler-Berat, and, of course, the voice of GG herself, Kristen Bell. Presumably as headmistress, Murphy will give all involved a good lesson on reading.