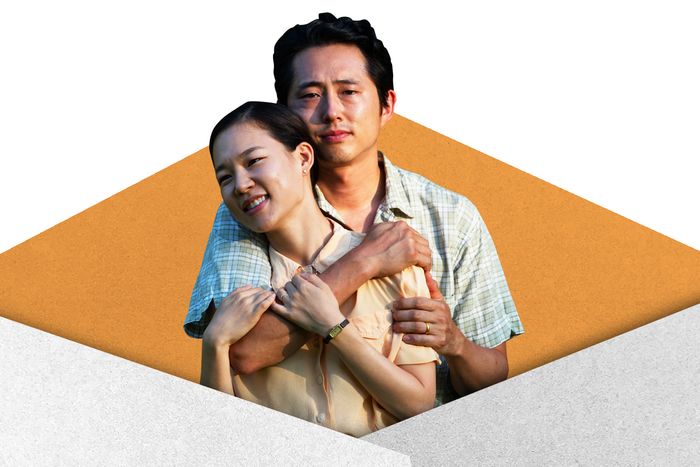 Photo-Illustration: Vulture and Photo by A24
Every week between now and March 15, when the Academy Award nominations are announced, Vulture will consult its crystal ball to determine the changing fortunes of this year's Oscars race. In our "Oscar Futures" column, we'll let you in on insider gossip, parse brand-new developments, and track industry buzz to figure out who's up, who's down, and who's currently leading the race for a coveted Oscar nomination.
Best Picture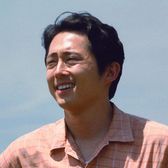 Minari
Days before Christmas, the Golden Globes delivered the season's first controversy down our chimneys when they ruled that, due to its preponderance of Korean dialogue, Minari would be competing in Best Foreign Language Film at the February ceremony, rather than Best Drama. The decision sparked outcry in the industry, with Daniel Dae Kim calling it the "film equivalent of being told to go back to your country when that country is actually America." Yet the situation may ultimately rebound to Minari's benefit: The modest indie got a groundswell of support at a time when other would-be contenders are struggling to break through. You can bet all eyes will be on Minari if it does take home that foreign-language trophy in a few weeks.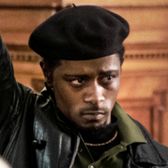 Judas and the Black Messiah
Shaka King's retelling of the FBI's assassination of Black Panther leader Fred Hampton has long been pegged as a potential late spoiler in the awards race. Last week Warner Bros. finally made it official, setting a mid-February release date. (Like Wonder Woman 1984, it'll be in theaters and on HBO Max the same day.) The movie is still under strict embargo, but glowing reactions have started to trickle out.
Current Predix
The Father, Ma Rainey's Black Bottom, Mank, Minari, News of the World, Nomadland, One Night in Miami, Promising Young Woman, Soul, The Trial of the Chicago 7
Best Director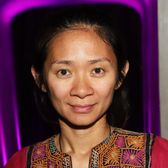 Chloé Zhao, Nomadland
Ho hum, just another set of Best Director awards for Zhao from the Los Angeles, Chicago, and Florida critics groups. With the caveat that the sparsely plotted Nomadland might prove to be a slightly harder sell for Academy members than for critics, for now Zhao's hold on the top spot is looking secure.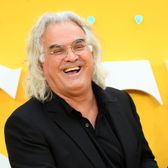 Paul Greengrass, News of the World
News of the World opened wide on Christmas and was promptly swept away by Wonder Woman 1984, its $2 million haul finishing a distant second at the holiday box office. The Western will hit VOD in January, but Greengrass's expansive direction benefits from being seen on the big screen, and it appears that not very many voters will.
Current Predix
Regina King, One Night in Miami; David Fincher, Mank; Aaron Sorkin, The Trial of the Chicago 7; Florian Zeller, The Father; Chloé Zhao, Nomadland
Best Actor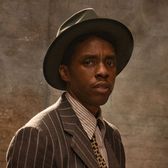 Chadwick Boseman, Ma Rainey's Black Bottom
Boseman's final screen role earned a pair of Best Actor honors from the L.A. and Chicago critics. (Florida flipped for Anthony Hopkins in The Father instead.) Critics groups often like to go against the grain, and the fact that so many of them are getting in line with the category's assumed frontrunner only proves the emotional pull of this performance.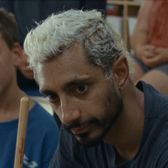 Riz Ahmed, Sound of Metal
Besides Boseman, no leading man has risen higher in pundits' estimations over the last month than Ahmed, who finished runner-up to the late Black Panther star at the L.A. Film Critics Association Awards. The three spots behind Boseman and Hopkins are up for grabs, and I think Ahmed's intense, transformative performance has what it takes to crack the final five.
Current Predix
Riz Ahmed, Sound of Metal; Kingsley Ben-Adir, One Night in Miami; Chadwick Boseman, Ma Rainey's Black Bottom; Anthony Hopkins, The Father; Delroy Lindo, Da 5 Bloods
Best Actress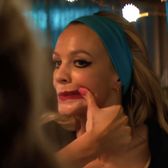 Carey Mulligan, Promising Young Woman
In a race where the two favorites are both past Oscar winners, might the Academy go instead for an actress who's never taken home a trophy? Promising Young Woman is unsurprisingly turning out to be one the season's buzziest entries, nabbing Best Actress and Best Screenplay from the Los Angeles critics, and Mulligan embodies the movie's tricky tonal balance. Without her "shapeshifting, fastidiously controlled performance," says Justin Chang of the L.A. Times, "the story's dark, unruly pleasures might have veered into incoherence." The Globes also determined that Promising Young Woman was a drama, not a comedy, and while that does give Mulligan a slightly tougher hill to climb, it adds some requisite heft to her candidacy, too.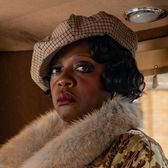 Viola Davis, Ma Rainey's Black Bottom
So far Davis has been the critics groups' Best Actress bridesmaid, finishing runner-up to Mulligan at the Los Angeles awards, and to Nomadland's Frances McDormand at Florida. Her performance as the domineering blues singer clearly has a lot going for it, but is it possible that screen time is an issue? While her rivals appear in almost every scene of their movies, Davis frequently takes a backseat in the narrative to her male co-stars.
Current Predix
Viola Davis, Ma Rainey's Black Bottom; Vanessa Kirby, Pieces of a Woman; Sophia Loren, The Life Ahead; Frances McDormand, Nomadland; Carey Mulligan, Promising Young Woman
Best Supporting Actor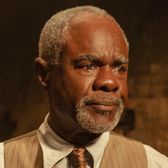 Glynn Turman, Ma Rainey's Black Bottom
The L.A. critics handed Turman their Supporting Actor award for his turn as a tragedy-stricken pianist, a role he first played onstage back in 2016. After six decades in the business, the veteran character actor is making the media rounds with gusto, sitting for career retrospectives in Rolling Stone and the L.A. Times. Did you know that he was married to Aretha Franklin?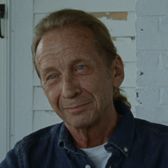 Paul Raci, Sound of Metal
It seems like every year there's a dark-horse supporting performance that gets a lot of buzz, but never quite makes the leap to become an actual contender. Critics are doing their darndest to ensure that doesn't happen to Raci: Chicago and Florida both named him Best Supporting Actor, while Los Angeles gave him the runner-up prize. Their efforts appear to be working — he's catapulted into third place in GoldDerby's expert rankings.
Current Predix
Sacha Baron Cohen, The Trial of the Chicago 7; Chadwick Boseman, Da 5 Bloods; Bill Murray, On the Rocks; Leslie Odom Jr., One Night in Miami; Paul Raci, Sound of Metal
Best Supporting Actress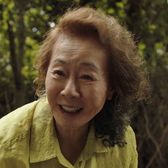 Youn Yuh-jung, Minari
Critics groups haven't gone as gaga for Minari as A24 might have hoped, but the one name that has been a consistent presence on the lists is Youn, who earned Best Supporting Actress honors from the Los Angeles critics. The actress is back home in South Korea, but being physically absent from the trail is less of a problem this season: Though she has to do all her press over the phone, so does everyone else.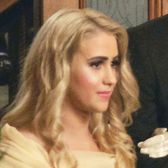 Maria Bakalova, Borat Subsequent Moviefilm
Bakalova added to her win tally at the Chicago and Florida critics awards, and she'll soon face the opportunity to go up against some bigger names: Since the HFPA decided that Bakalova was a lead in the Borat sequel, the Bulgarian newcomer will be competing in Best Actress in a Comedy/Musical at the Golden Globes. If she beats Meryl, watch out.
Current Predix
Maria Bakalova, Borat Subsequent Moviefilm; Glenn Close, Hillbilly Elegy; Olivia Colman, The Father; Amanda Seyfried, Mank; Yuh-jung Youn, Minari