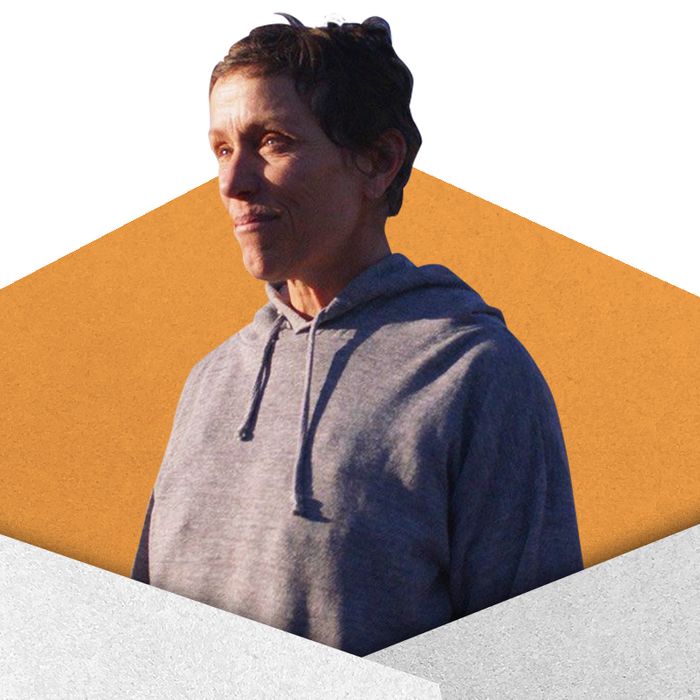 Photo-Illustration: Vulture and Photo by Fox Searchlight Pictures
Every week between now and March 15, when the Academy Award nominations are announced, Vulture will consult its crystal ball to determine the changing fortunes of this year's Oscars race. In our "Oscar Futures" column, we'll let you in on insider gossip, parse brand-new developments, and track industry buzz to figure out who's up, who's down, and who's currently leading the race for a coveted Oscar nomination.
Best Picture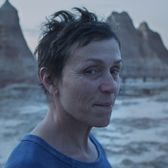 Nomadland
The tastemaker phase of awards season did not begin with Nomadland dominating — both the New York and L.A. critics notably went in different directions with their top picks — but it sure is ending that way. Chloé Zhao's ode to magic hour notched a few auspicious wins this week, taking Best Film from the National Society of Film Critics, plus Best Feature and the Audience Award at the Gothams. As always with these early awards, caution must be paid to sample size (the Gothams are voted on by like, five people), but add those trophies to Zhao's mountain of Best Director laurels, and Nomadland looks to have solidified its status as the cinéaste's choice in the Best Picture race. That's not always a sure ticket to Oscar glory, though Moonlight and Parasite could tell you it's not the death knell it once was, either.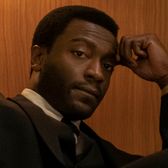 One Night in Miami
Regina King's Civil Rights chamber piece hits Amazon Prime this weekend, and reviews have been terrific, with A.O Scott dubbing it "one of the most exciting movies I've seen in quite some time … crackling with the energy of ideas and emotions as they happen." This politically resonant, acting-powered drama could have the strength to be an all-around contender; at the very least, the film's quartet of central performances seems assured of a SAG ensemble nod. You should never bet against an actor playing a recognizable historical figure, and here, we've got four of them.
Current Predix
Ma Rainey's Black Bottom, Mank, Minari, News of the World, Nomadland, One Night in Miami, Promising Young Woman, The Trial of the Chicago 7
Best Director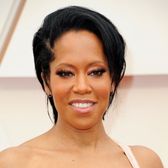 Regina King, One Night in Miami
Making her feature-length directorial debut, King represents a fascinating test case for the directors branch. Her strength here is in vibe and tone, and the way she wrings career-best performances out of her four leading men. Still, though she makes an effort to open up the story beyond its stage-bound origins, this remains an uncommonly intimate film, lacking the visual fireworks that the directors branch usually goes for. Will her fellow filmmakers recognize King's achievement, or will she be this year's Noah Baumbach?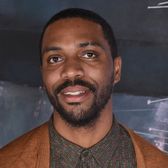 Shaka King, Judas and the Black Messiah
The path from comedy director to Oscar nominee has been well-trod recently, with Todd Phillips and Adam McKay cracking the final five in each of the past two years. Can King, who formerly helmed episodes of Shrill and High Maintenance, be next? While he has his supporters, I don't think his style is singular enough to manage a lone director nod, so Black Messiah cracking Best Picture will be key.
Current Predix
Emerald Fennell, Promising Young Woman; David Fincher, Mank; Regina King, One Night in Miami; Aaron Sorkin, The Trial of the Chicago 7; Chloé Zhao, Nomadland
Best Actor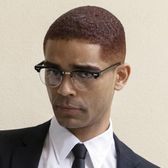 Kingsley Ben-Adir, One Night in Miami
As Malcolm X, the British newcomer gives the most talked-about performance in One Night in Miami. This is a different Malcolm than the one you've seen before — slighter, nerdier, and a bit of a party-pooper — and critics are hailing Ben-Adir as the standout member of the ensemble. That the movie is a true ensemble piece may hamper his chances in this category, though Ben-Adir did get a nice surprise at the Gothams, where he took home the Breakthrough Actor prize.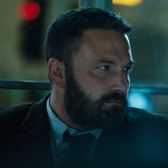 Ben Affleck, The Way Back
He's running! Affleck has never been nominated for an acting Oscar, and he's been making the rounds with gusto for his pre-COVID addiction drama, stopping by THR's Awards Chatter podcast this week to present the case that his recent struggles have made him "a much, much better actor than I've ever been." The two-time Oscar winner is working the comeback narrative hard, though he'll have an uphill climb to get voters to reconsider a movie that feels like it came out eons ago. (Also, now that he's been mentioned in this column, maybe his publicist will stop emailing me.)
Current Predix
Riz Ahmed, Sound of Metal; Kingsley Ben-Adir, One Night in Miami; Chadwick Boseman, Ma Rainey's Black Bottom; Anthony Hopkins, The Father; Delroy Lindo, Da 5 Bloods
Best Actress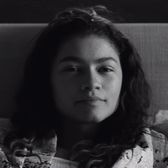 Zendaya, Malcolm & Marie
Sam Levinson's quarantine two-hander had its first screenings last weekend, and while pundits have been spotlighting both lead performances, it's Zendaya who's earning the most effusive praise. "Good luck finding a more impressively acted scene this season that the one that ends with Zendaya's character delivering a mic-drop reveal," says THR's Scott Feinberg, while Indiewire's Anne Thompson agrees that the 24-year-old "runs away with" the film, predicting she "could steal the Best Actress Oscar."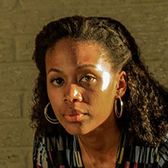 Nicole Beharie, Miss Juneteenth
Since the Gothams gave career-achievement honors to both Viola Davis and Chadwick Boseman, voters decided to spread the wealth in the acting categories, honoring Sound of Metal's Riz Ahmed and Beharie, the Sleepy Hollow vet who's been slowly gaining buzz for her work in this "gently beautiful" mother-daughter drama. The tiny Sundance indie may struggle for recognition this season, but in the words of my predecessor, it never hurts to be seen winning something — especially at the start of Globe and SAGs voting.
Current Predix
Viola Davis, Ma Rainey's Black Bottom; Andra Day, The United States vs. Billie Holiday; Vanessa Kirby, Pieces of a Woman; Frances McDormand, Nomadland; Carey Mulligan, Promising Young Woman
Best Supporting Actor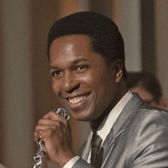 Leslie Odom Jr., One Night in Miami
If the ensemble nature of One Night in Miami means Ben-Adir's Malcolm is slightly under-served in the screen time department for a leading actor, Odom Jr.'s Sam Cooke is likewise overqualified in the supporting race. Not only does much of the film's drama center on a philosophical dispute between the two men, King also gives Odom Jr. plenty of opportunities to show off his silky-smooth vocals, including a show-stopping performance of "A Change Is Gonna Come" that closes out the film.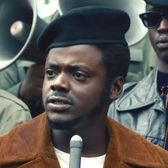 Daniel Kaluuya, Judas and the Black Messiah
As Black Panther leader Fred Hampton, Kaluuya has the kind of screen presence you can't teach, and the film's at its best when he's given free rein to extemporize — it's an utterly magnetic performance. Kaluuya's chance for a second career nomination seems secure, and if Black Messiah can nab that Best Picture nod, I think he'll be a threat to take home the trophy.
Current Predix
Sacha Baron Cohen, The Trial of the Chicago 7; Chadwick Boseman, Da 5 Bloods; Daniel Kaluuya, Judas and the Black Messiah; Leslie Odom Jr., One Night in Miami; Paul Raci, Sound of Metal
Best Supporting Actress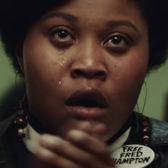 Dominique Fishback, Judas and the Black Messiah
Black Messiah doesn't neglect the role women played in the Panther movement, and as Hampton's partner, Deborah Johnson, Fishback gets more to do than the typical dutiful-girlfriend part. Still, the part might not be meaty enough for Oscar; though Variety's Clayton Davis applauds Fishback's "understated and resonating work," he notes it's the kind of performance "you can blink and miss if you're not looking for it."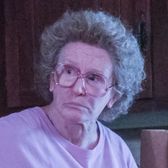 Glenn Close, Hillbilly Elegy
This feels weird to type, but: Did last week's failed coup doom Hillbilly Elegy's Oscars chances? For Ron Howard's film to pull off the turnaround, it was going to have to convince liberal Academy members to pat themselves on the back for "reaching out to the other side," and in wake of the insurrection at the Capitol, I don't see that happening.
Current Predix
Maria Bakalova, Borat Subsequent Moviefilm; Ellen Burstyn, Pieces of a Woman; Olivia Colman, The Father; Amanda Seyfried, Mank; Yuh-jung Youn, Minari