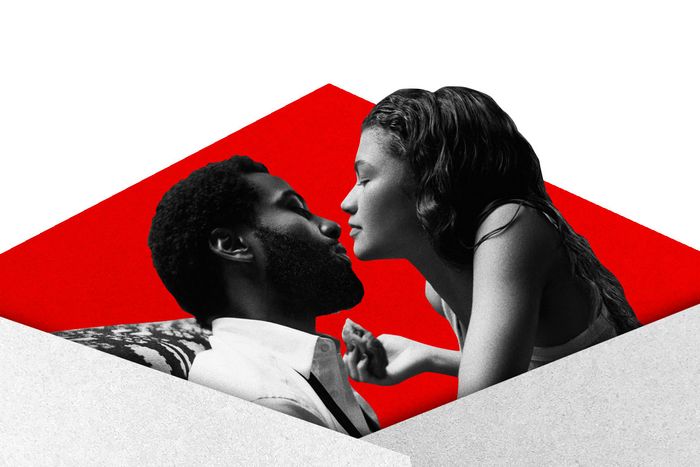 Photo-Illustration: Vulture and Netflix
Every week between now and March 15, when the Academy Award nominations are announced, Vulture will consult its crystal ball to determine the changing fortunes of this year's Oscars race. In our "Oscar Futures" column, we'll let you in on insider gossip, parse brand-new developments, and track industry buzz to figure out who's up, who's down, and who's currently leading the race for a coveted Oscar nomination.
Best Picture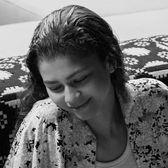 Malcolm & Marie
Sam Levinson's quarantine-shot drama debuted to a euphoric reaction from the Hollywood quote-mavens, who pegged the movie as a possible late-breaking contender in many major categories. But with the embargo ending Friday, critics have been far less kind, dubbing the film "masturbatory," "blinkered," "shouty," "hammy," and "shrill." (And those are the ones who liked it!) Does the fact that the movie singles out film critics by name have anything to do with it? Possibly, but to focus entirely on the sour grapes would obscure the movie's genuine flaws — namely its thin characters, overwritten monologues, and extremely self-satisfied energy that make it feel, in the words of The Playlist's Robert Daniels, like a "film-school homework assignment." Yikes.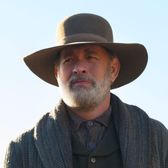 News of the World
Is News of the World finding its audience? A year after Oscar's "dad lane" was packed to the brim with eventual Best Picture nominees, Paul Greengrass's old-school Western has the meat-and-potatoes demo all to itself this season, and while the film didn't make much noise at the pandemic box office, it has recently been topping the VOD charts. You might call News of the World the Joe Biden of awards contenders — a solid throwback that's not exactly original, but its weary optimism holds surprising reserves of emotion. Viewers seem to be responding.
Current Predix
Ma Rainey's Black Bottom, Mank, Minari, News of the World, Nomadland, One Night in Miami, Promising Young Woman, Sound of Metal, The Trial of the Chicago 7
Best Director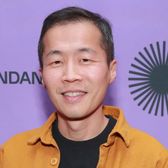 Lee Isaac Chung, Minari
With Chloé Zhao sweeping nearly every Best Director prize so far, the rest of the field behind her has yet to cohere into a recognizable shape. There are nine or ten filmmakers competing for the other four spots, and each of them has both a compelling case for a nom and a troubling Achilles' heel. One name that seems to be rising is Chung, whose achingly well-observed recreation of his Arkansas childhood is one of the season's most affecting contenders.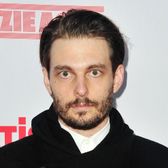 Sam Levinson, Malcolm & Marie
In a category that often comes down to technical achievement, Levinson can boast that he successfully pulled off the first Hollywood film shot entirely in lockdown. But that behind-the-scenes innovation is not matched by what's onscreen: While Marcell Rév's glossy black-and-white cinematography is earning praise, the film otherwise plays like a straightforward Cassavetes pastiche. I suspect the Academy, which already looks askance at interlopers from TV, will be happy to consider Malcolm & Marie an acting-only play.
Current Predix
Lee Isaac Chung, Minari; David Fincher, Mank; Regina King, One Night in Miami; Aaron Sorkin, The Trial of the Chicago 7; Chloé Zhao, Nomadland
Best Actor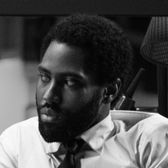 John David Washington, Malcolm & Marie
As a film director riding high after a premiere, Washington gets to express all the emotion he had to bottle up in Tenet, and he storms through Malcolm & Marie like a cyclone. Unfortunately, he's also playing one of the most annoying movie characters of the year: a blowhard tasked with delivering the script's highly specific gripes with contemporary film criticism. Even voters who may privately agree with Malcolm might have a hard time marking a ballot for him.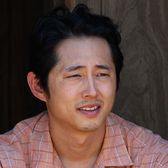 Steven Yeun, Minari
Roundtable season approaches, a particularly auspicious time for bubble-y contenders hoping for a jolt of Oscar legitimacy. Bully for Yeun, then, that he made the cut at both the L.A. Times and Variety roundtables, getting some much-needed visibility for his tender, recessive performance.
Current Predix
Riz Ahmed, Sound of Metal; Kingsley Ben-Adir, One Night in Miami; Chadwick Boseman, Ma Rainey's Black Bottom; Anthony Hopkins, The Father; Delroy Lindo, Da 5 Bloods
Best Actress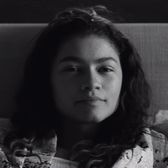 Zendaya, Malcolm & Marie
If anyone gets out of Malcolm & Marie more or less intact, it's Zendaya, who does characteristically strong work as a woman unleashing years of resentment in one night. "When the camera focuses on Zendaya's face as Washington tells her he loves her," says Slate's Karen Han, "her expression — the pinch in her brow, the way her lips press together — says leagues more than any of the lines she's been given." Since her character stands in opposition to the movie's most exhausting elements, she may be insulated from the Malcolm & Marie backlash, though a nomination is far from assured.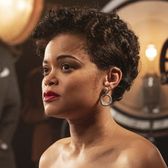 Andra Day, The United States vs. Billie Holiday
I'm not sure what's going on with Lee Daniels's Billie Holiday biopic; after the film moved from Paramount to Hulu, official reviews are embargoed until date TBA. But I do think that, with a well-handled campaign, Day might be able to make a run at a Best Actress nod, as her role hits so many of the Academy's favorite notes — real person, drug addiction, singing, persecution. At least the actress herself is getting out there, performing at the virtual inauguration parade.
Current Predix
Viola Davis, Ma Rainey's Black Bottom; Vanessa Kirby, Pieces of a Woman; Frances McDormand, Nomadland; Carey Mulligan, Promising Young Woman; Zendaya, Malcolm & Marie
Best Supporting Actor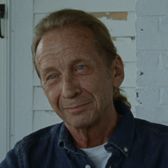 Paul Raci, Sound of Metal
Is Raci for real, or is he this year's Jennifer Lopez — a critical darling who can't translate his online support into actual Oscar votes? I've been encouraged by the forecasts from THR's Scott Feinberg, one of our more plugged-in pundits, who's currently predicting Sound of Metal not just in the acting categories, but Picture and Director as well. If the hearing-loss drama is indeed one of this season's top-tier contenders, Raci can breathe easy.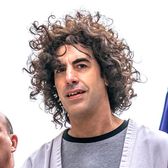 Sacha Baron Cohen, The Trial of the Chicago 7
With the entire Chicago 7 ensemble running in Supporting, there's been a lot of talk about which of them is the movie's strongest horse in the race. Yahya Abdul-Mateen II, Frank Langella, and Mark Rylance have all had their day, but pundits finally seem to be coalescing around Baron Cohen's Abbie Hoffman, who functions as the film's unofficial narrator. We'll see if they're right when SAG and the Globes release their picks in a few weeks.
Current Predix
Sacha Baron Cohen, The Trial of the Chicago 7; Chadwick Boseman, Da 5 Bloods; Daniel Kaluuya, Judas and the Black Messiah; Leslie Odom Jr., One Night in Miami; Paul Raci, Sound of Metal
Best Supporting Actress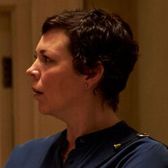 Olivia Colman, The Father
Did Sony Pictures Classics err by delaying The Father to late February? The dementia drama popped up on a lot of year-ahead predictions after it bowed at Sundance last January, but now that it's sat out most of the season, the buzz has largely dissipated.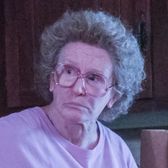 Glenn Close, Hillbilly Elegy
Though her odds have gotten longer and longer, I'm glad we are at least getting another season of Close's delightful antics on the campaign trail. I want to meet the Variety editor who decided to pair her with Pete Davidson for this year's edition of "Actors on Actors." Truly a match made in heaven.
Current Predix
Ellen Burstyn, Pieces of a Woman; Glenn Close, Hillbilly Elegy; Olivia Colman, The Father; Amanda Seyfried, Mank; Yuh-jung Youn, Minari