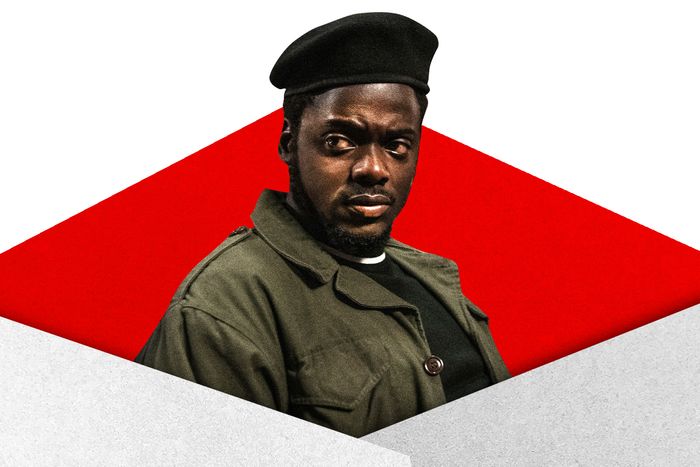 Photo-Illustration: Vulture; Photos by Warner Bros.
Every week between now and March 15, when the Academy Award nominations are announced, Vulture will consult its crystal ball to determine the changing fortunes of this year's Oscars race. In our "Oscar Futures" column, we'll let you in on insider gossip, parse brand-new developments, and track industry buzz to figure out who's up, who's down, and who's currently leading the race for a coveted Oscar nomination.
Best Picture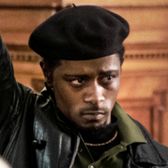 Judas and the Black Messiah
After a disappointing showing at the initial precursors, this late-arriving contender is picking up momentum. Since debuting on HBO Max, Black Messiah has earned the season's highest Rotten Tomatoes audience score and been treated to a wave of great press, including an essay in the New York Times positing it as "the most radical film ever produced by Hollywood." The guilds are coming around, too, as Black Messiah finally garnered a major nomination in the WGA's original-screenplay category. The film has enough buzz to pull off the comeback, but it might have to do so without the help of director Shaka King, who's taken issue with the very concept of awards season.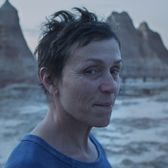 Nomadland
The rubber meets the road: Five months after winning the Golden Lion at Venice, Nomadland hits Hulu this weekend. Its introduction to actual moviegoers is happening amid a fresh round of raves — Richard Roeper says, "If you miss this film, you are robbing yourself of one of the great movie-watching experiences of your life" — but also the first stirrings of possible controversy. No, the nomads haven't gotten canceled; this one's over whether the movie's depiction of Amazon's fulfillment centers is too rosy.
Current Predix
The Father, Judas and the Black Messiah, Ma Rainey's Black Bottom, Mank, Minari, News of the World, Nomadland, One Night in Miami, Promising Young Woman, The Trial of the Chicago 7
Best Director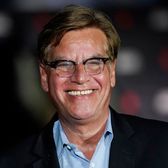 Aaron Sorkin, The Trial of the Chicago 7
The verbose Sorkin is certainly a threat to win Original Screenplay, but does he have a Director nod locked down as well? While there's a chance the TV legend could be dinged by this most gatekeeper-y of branches, I think he'll get in on the back of his film's all-around appeal: Chicago 7 is the only film this season to earn top nominations from the Globes, SAG, and now the WGA. (With the caveat that Minari wasn't eligible at the latter.) Of course, we also said that about Bradley Cooper, didn't we?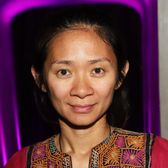 Chloé Zhao, Nomadland
Zhao's title as the presumptive Best Director frontrunner is safe until Globes night at least, so why not take the time to read Alison Willmore's wonderful profile on the up-and-coming filmmaker, which made the cover of America's most prestigious magazine this week?
Current Predix
Lee Isaac Chung, Minari; David Fincher, Mank; Regina King, One Night in Miami; Aaron Sorkin, The Trial of the Chicago 7; Chloé Zhao, Nomadland
Best Actor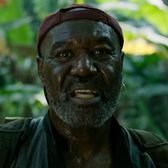 Delroy Lindo, Da 5 Bloods
Even with Mank and Minari ineligible, Da 5 Bloods couldn't land a spot in the WGA's original-screenplay lineup. Spike Lee's Vietnam epic has had an up-and-down journey over the past few weeks, and time is not on the side of Lindo and company: While comebacks do happen, they're typically for late-breaking efforts, and this June release doesn't exactly fit the bill. For 5 Bloods, it might be Boseman or bust.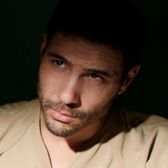 Tahar Rahim, The Mauritanian
Rahim earned a Golden Globe nomination for his performance as an innocent man held in Guantanamo, and with The Mauritanian now in qualifying release, critics are spotlighting him as a standout. "Rahim is supplying soul and some interesting shades of gray to this portraiture." says David Fear. "He's giving you a person in the middle of what often feels like broad punditry sketches." Middling reviews for the legal drama have probably doomed his chances of denting the packed Best Actor field, but consider it a solid English-language breakthrough for the French actor.
Current Predix
Riz Ahmed, Sound of Metal; Chadwick Boseman, Ma Rainey's Black Bottom; Anthony Hopkins, The Father; Gary Oldman, Mank; Steven Yeun, Minari
Best Actress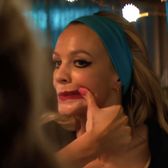 Carey Mulligan, Promising Young Woman
PYW is no longer a one-woman show in the awards race: After pulling in nominations from the WGA and the Make-up and Hair Stylists Guild this week, Emerald Fennell's satire looks on track for multiple nominations, including Best Picture. While that's not a prerequisite in a category where lone nominees have often won, it does add some additional fuel to the fire for Mulligan. Voters like to spread the wealth among the top contenders, and Best Actress could be a natural place to hand Promising Young Woman a trophy.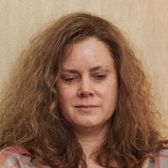 Amy Adams, Hillbilly Elegy
Hillbilly Elegy had one of the strongest showing at the Make-up and Hair Stylists Guild nominations, earning nods for its make-up, special make-up effects, and hairstyling — the latter honor almost certainly coming for Amy Adams's voluminous ginger mane. As goes the wig, so goes Adams's Best Actress candidacy?
Current Predix
Amy Adams, Hillbilly Elegy; Viola Davis, Ma Rainey's Black Bottom; Vanessa Kirby, Pieces of a Woman; Frances McDormand, Nomadland; Carey Mulligan, Promising Young Woman
Best Supporting Actor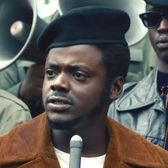 Daniel Kaluuya, Judas and the Black Messiah
An interesting Supporting Actor race? I haven't heard that phrase in years. Kaluuya is competing for the trophy against Sacha Baron Cohen and Leslie Odom Jr., two players in surefire Best Picture nominees, so Black Messiah cracking the top category would be huge for him. Though I believe he would still have a chance even if the film falls just short. He's that good.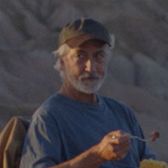 David Strathairn, Nomadland
As the only other familiar face in the Nomadland cast, Strathairn seemed to have a shot at a coattail Supporting Actor nod. But while the film is hitting everywhere else, the heat for his performance hasn't materialized. Chalk it up to a lack of interest on the part of the veteran character actor, who's essentially sat out the season.
Current Predix
Sacha Baron Cohen, The Trial of the Chicago 7; Chadwick Boseman, Da 5 Bloods; Daniel Kaluuya, Judas and the Black Messiah; Jared Leto, The Little Things; Leslie Odom Jr., One Night in Miami
Best Supporting Actress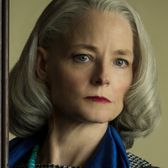 Jodie Foster, The Mauritanian
Foster earned a Globe nom as well, in what I suspect was partly a "nice to see you again" nomination for the semi-retired actress. (This is just her second film role since 2013's Elysium.) For Justin Chang, her turn as Rahim's dogged defense attorney symbolizes the inherent contradictions of The Mauritanian, which takes place in the "familiar Hollywood … zone where beautiful faces and brutal headlines reliably and sometimes incongruously converge." Still, past winners seem to have an advantage in this strange year, and Foster getting in would provide yet another old dragon for Glenn Close to slay in her awards-season Hero's Journey.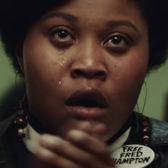 Dominique Fishback, Judas and the Black Messiah
In keeping with Black Messiah's sub-optimal run so far, Fishback hasn't shown up in any precursors. But she's tasked with carrying off the film's most emotional scene with only her face, and if the movie continues to rise, she could be in line for a surprise nomination.
Current Predix
Glenn Close, Hillbilly Elegy; Olivia Colman, The Father; Amanda Seyfried, Mank; Yuh-jung Youn, Minari; Helena Zengel, News of the World