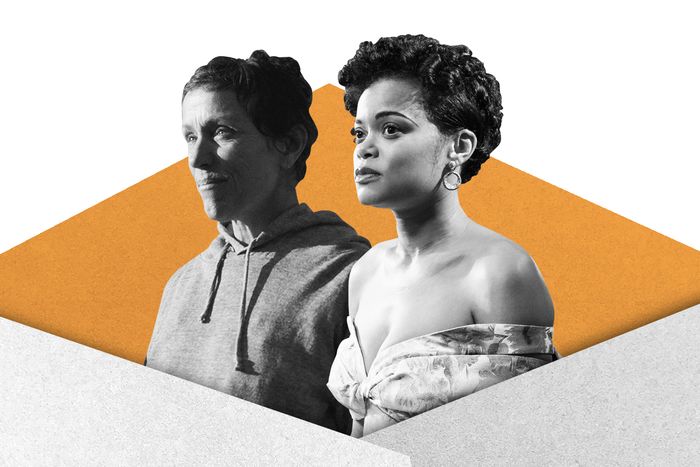 Photo-Illustration: by Vulture; Photos by Searchlight Pictures and Hulu
Every week between now and March 15, when the Academy Award nominations are announced, Vulture will consult its crystal ball to determine the changing fortunes of this year's Oscars race. In our "Oscar Futures" column, we'll let you in on insider gossip, parse brand-new developments, and track industry buzz to figure out who's up, who's down, and who's currently leading the race for a coveted Oscar nomination.
Best Picture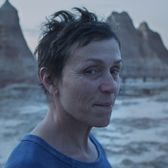 Nomadland
Nomadland was the big winner at Sunday's Golden Globes, though it would be premature to consider it a coronation: In the era of the preferential ballot, Oscar's Best Picture has only overlapped with the Globes' picks around half the time. Still, this was a meaningful victory for Chloé Zhao's film, as Nomadland not only bested HFPA fave Aaron Sorkin in Best Drama and Best Director, but also proved Zhao's critical darling could appeal to voters whose tastes run more mainstream. With Oscar voting finally beginning this week, the Globes gave the Academy a vision of Nomadland triumphant. Will they like what they saw?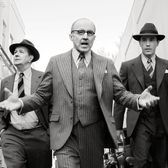 Mank
The HFPA went harder for Mank than most, handing David Fincher's silver-screen drama a field-leading six Globe nominations. But dreams of a Mank-back were dashed when Fincher's film didn't win any of them, an ignominious sign for a movie that once seemed a robust contender. Mank's impeccable recreation of 1930s Hollywood should ensure it racks up the craft nominations — Cinematography, Production Design, Visual Effects, and Costumes are all in play — but there's a distinct possibility that, like Netflix's previous auteur dream project The Irishman, this popular early-season Best Picture pick could blank on Oscar night as well. Keep that shot glass handy, Finch.
Current Predix
Judas and the Black Messiah, Ma Rainey's Black Bottom, Mank, Minari, News of the World, Nomadland, One Night in Miami, Promising Young Woman, The Trial of the Chicago 7
Best Director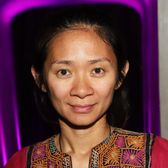 Chloé Zhao, Nomadland
A Fincher upset at the Globes could have thrown this category into disarray, but instead the HFPA went chalk, handing Zhao her umpteenth trophy of the season. The race is all but sewn up for the Chinese director, who's on track to become the latest up-and-coming filmmaker to be anointed with this prize.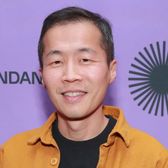 Lee Isaac Chung, Minari
The gap between the top Best Picture contenders and everyone else only grew at the Globes, as a large swath of the second tier went home empty-handed. In that light, Minari taking the Best Foreign-Language Film Globe has made it the rare Schrödinger's Oscar movie, a film that is both a contender and an underdog at the same time: Team Minari got to bask in televised success while the controversial placement contributed to the sense that the immigrant drama hasn't quite gotten its due.
Current Predix
Lee Isaac Chung, Minari; David Fincher, Mank; Regina King, One Night in Miami; Aaron Sorkin, The Trial of the Chicago 7; Chloé Zhao, Nomadland
Best Actor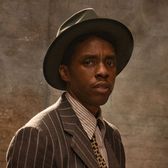 Chadwick Boseman, Ma Rainey's Black Bottom
As everyone expected, Boseman won a posthumous Golden Globe, an occasion that saw his widow Taylor Simone Ledward turn in the most emotional acceptance speech of the night. I don't think there was any doubt about his Oscar odds before, but Sunday night only cemented it. The Globes' primary function as a precursor are to serve as a first draft of the Oscar telecast, and Ledward's stirring appearance was a moment the Academy is sure to want a repeat of. In fact …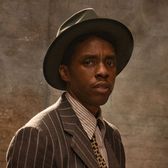 Chadwick Boseman, Ma Rainey's Black Bottom
We can quibble about who will get the fourth and fifth Best Actor spots, but it's all academic at this point: Boseman is winning the trophy.
Current Predix
Riz Ahmed, Sound of Metal; Chadwick Boseman, Ma Rainey's Black Bottom; Anthony Hopkins, The Father; Gary Oldman, Mank; Steven Yeun, Minari
Best Actress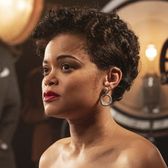 Andra Day, The United States vs. Billie Holiday
In the most shocking result of the night, Day won the Best Actress in a Drama Globe over a quartet of more heralded contenders. You have to go back to 2008 (the year of the Kate Winslet Lead/Supporting mishegoss) or 1988 (a year the Globes had an unprecedented three-way tie) to find an Actress in a Drama winner who didn't go on to earn an Academy Award nomination, so Day appears to have the final Oscar spot locked down. Once in, could she take home the big prize? Snubs from SAG and BAFTA, two organizations with a lot of overlap with the Academy, may indicate the Globes were hotter on Day than everyone else. However, her role does push plenty of Oscar-friendly buttons, from actual singing to drug addiction to a dramatic death scene, and a victory on national television can be just the thing that gets voters to see a performance in a whole new light.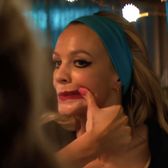 Carey Mulligan, Promising Young Woman
Before Globes night, pundits speculated about Promising Young Woman possibly notching an upset victory in Screenplay or even Director. Not only did those fail to materialize, but Mulligan lost to Day in a category she was widely tipped to win. I'd still bet on Mulligan over anyone else in the Best Actress field, but it's never a good sign when the HFPA passes over a buzzy, hyperstylized movie that seems squarely in the its wheelhouse. Suffice it to say, a race that looked like it might turn into a Mulligan cakewalk has gotten a lot less predictable.
Current Predix
Viola Davis, Ma Rainey's Black Bottom; Andra Day, The United States vs. Billie Holiday; Vanessa Kirby, Pieces of a Woman; Frances McDormand, Nomadland; Carey Mulligan, Promising Young Woman
Best Supporting Actor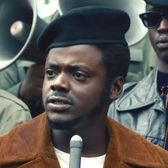 Daniel Kaluuya, Judas and the Black Messiah
Could Kaluuya contend for the Oscar even if Black Messiah doesn't get any other major nominations? On Sunday, the British actor cleared the No. 1 hurdle for his candidacy, taking home the Supporting Actor Globe over a pair of rivals from surefire Best Picture nominees. And despite some unfortunate technical difficulties, he still managed to give an utterly charming acceptance speech. I expect Kaluuya has become the one to beat.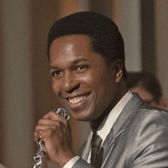 Leslie Odom Jr., One Night in Miami
Of the men who lost to Kaluuya at the Globes, at least Sacha Baron Cohen can be happy that he won Actor in a Musical/Comedy for Borat Subsequent Moviefilm, the project he seems to prefer promoting this season. No such luck for Odom Jr., who missed his chance at a consolation Song prize when the HFPA went for Diane Warren's Italian-language ballad "Io sì" instead. All in all, a forgettable one night on Zoom for Regina King's film, which went zero for three.
Current Predix
Sacha Baron Cohen, The Trial of the Chicago 7; Chadwick Boseman, Da 5 Bloods; Daniel Kaluuya, Judas and the Black Messiah; Jared Leto, The Little Things; Leslie Odom Jr., One Night in Miami
Best Supporting Actress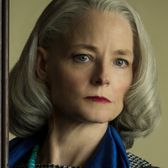 Jodie Foster, The Mauritanian
Besides Day, the night's other big beneficiary was Foster, a Supporting-Actress dark horse who notched her own surprise victory. She made the most of her moment, delivering a casually winning pajama-clad speech alongside her wife. I suspect that past acting winners have an advantage in a season where everyone's only paying half as much attention to the race as they usually do, and now it appears we've got another one.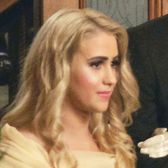 Maria Bakalova, Borat Subsequent Moviefilm
Running in Actress in a Musical/Comedy at the Globes, Bakalova needed a win — and the presumably hilarious speech that would have gone with it — to get her off the Oscar bubble. Instead, she lost out to Rosamund Pike in I Care A Lot. On a night the HFPA handed Borat two other trophies, it feels like the Bulgarian just blew her best chance.
Current Predix
Glenn Close, Hillbilly Elegy; Olivia Colman, The Father; Jodie Foster, The Mauritanian; Amanda Seyfried, Mank; Yuh-jung Youn, Minari