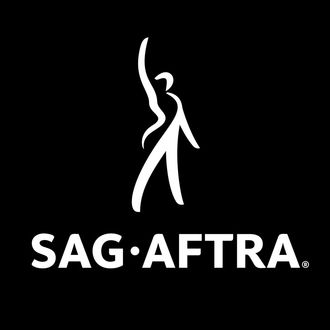 Last month, the Screen Actors Guild-American Federation of Television and Radio Artists — the labor union better known by its acronym SAG-AFTRA, though it's my understanding most people just call it SAG — approved an "influencer agreement," setting up a pathway for the now-ubiquitous creative class to gain membership and access protections typically afforded to more traditional forms of creative work.
I learned this, of course, the same way I learn about most other economic developments in the influencer space, which is by reading Taylor Lorenz, who wrote an informative piece on the matter for The New York Times. What happens in influencer-land is increasingly pertinent to what happens here in podcast-land, in part because influencers as a talent ecosystem have flowed quite a bit into the podcast business in recent years, as they have just almost everywhere else as part of their search for greater revenue diversification.
It's also just interesting to see SAG-AFTRA, a staple component of the broader mainstream entertainment ecosystem which formed out of a 2012 merger between two unions that originated in the thirties, open its doors to this thoroughly modern creative class. It's a move that theoretically creates value going both ways: As much as this story amounts to some mainstream recognition of this new influencer economy, it's also about SAG-AFTRA working to keep up with the times.
"Making it easier to cover this type of work has been a top priority for our organization," said SAG-AFTRA President Gabrielle Carteris in the press release about the approval. "As new ways of storytelling emerge, it's imperative that we embrace and lift up these artists."
That's all well and good, of course. The question, however, is the extent to which the union will adequately do that embracing and lifting for all other kinds of emergent artists and industries as well.
Around the time the influencer agreement was approved, I spotted a Twitter thread from Lauren Shippen, the founder of Atypical Artists and prominent fiction podcast creator behind indie hits like The Bright Sessions, Passenger List, and In Strange Woods. She had seen the news and was frustrated over the union's lack of comparable (or even marginal) efforts around the fiction podcast space.
She wrote: "Trying to not completely flip my lid over the fact that sag seems to have rustled this up very quickly when podcasts have been around for 20+ yrs and just got lumped into an already v fallible new media agreement bc ultimately more unionizing is good but boy!!! i'm losing it!!!"
Curious, I reached out, and speaking over the phone last month, Shippen recounted her strenuous efforts building out fiction podcasts like The Bright Sessions, In Strange Woods, The AM Archives, and The College Tapes as SAG productions, which, in her telling, were experiences defined by a wildly cumbersome process, a lack of responsive communication by the organization, and an eventual outcome that ultimately saw the union handling podcast productions in ways generally unsuitable for their needs. She navigated all this, I should say, as someone who intentionally sought to build SAG podcast productions out of principle, and as an independent creator who typically had to shoulder the burdens of those processes herself.
Shippen's experience doesn't appear to be unique. She mentioned having heard stories over the years from other fiction podcast creators, many operating independently, who encountered similar difficulties setting up productions with the union.
One of those creators is Amanda McLoughlin, the CEO of Multitude, the Brooklyn-based podcast collective and independent studio. That's the team behind Next Stop, the audio sitcom I briefly wrote about early last year that was distinct for, among other things, being one of the earliest patrons of Patreon Capital, then a new alternative financing program launched by the membership platform company. Next Stop, which debuted in April 2020, was also a SAG production, and as McLoughlin tells me, she faced experiences that were similar to Shippen's.
"We think it's really important for podcasting to speak to existing media systems, particularly unions, so we felt it was important to make sure we were paying SAG rates and giving actors who took part in the production credit," said McLoughlin. "But the experience of reaching out to them, becoming a signatory, figuring out which set guidelines applies to our piece, and submitting all the paperwork to make sure the actors got paid was extremely byzantine."
Like Shippen, McLoughlin often faced a lack of clarity and unresponsive communication from the organization, so much so that key production timelines were dragged out. "From my understanding, what SAG is trying to do is make sure people get paid fairly and on time, but we were not able to pay out actors as quickly as we wanted because we had to wait a long time for verification."
She added: "I think I put as much time filing paperwork to correspond with SAG as our editor did editing Next Stop."
To be fair, one could argue that some of the unresponsiveness might be attributable to coronavirus-related furloughs that hit the organization over the past year, but many of Shippen and McLoughlin's experiences predate the pandemic. I reached out to SAG-AFTRA to talk about these criticisms and have heard back, but was not able to schedule an interview by the time of publication. Hoping to get a follow-up conversation, though, and I'll publish that if it happens.
Anyway, if things worked the way they're supposed to work, there is clear utility building fiction as SAG productions for all parties involved. SAG actors get protections associated with membership, including structural support for better and timely pay, while emerging actors — like the ones Shippen typically tries to work with and elevate — are able to get credit for their performances on those podcasts that can be counted towards their membership in the union. Meanwhile, by registering with SAG-AFTRA, podcast creators get the opportunity to work with SAG actors, access to various informational resources about production, and in the case of Shippen (a SAG member herself), the knowledge that she's contributing to a culture within podcasting in which union productions are the norm. But as Shippen's experiences emphasize, the pathway for podcasters, particularly independent ones, to work with SAG-AFTRA is cluttered with unnecessary friction.
"If you're a fiction podcast creator starting out who's wanting to hire SAG actors, go through the union, and participate in this ecosystem in a way that's beneficial for everybody, there's absolutely no easy way to do that," she said.
Much of the problem seems to stem from the fact that SAG-AFTRA doesn't have a category carved out specific to podcasts, and such projects typically end up being shoe-horned under an awkward hybrid of the union's New Media and Radio agreements. (This lack of a dedicated category also means that much of the union's value as an informational resource doesn't apply to podcast productions.) This arrangement often results in podcast creators being made to spend a considerable amount of time filling out paperwork that's largely irrelevant to them, answering questions like whether their audio production contains nudity, and having to pay for insurance designed for physical spaces like film and television sets.
The bigger problem according to Shippen, though, is that SAG-AFTRA just seems to have "a lack of curiosity about the space." I suppose this is understandable, to an extent. Compared to film and television (not to mention the now-recognized influencer economy), the podcast industry still isn't that much of a moneymaker and therefore somewhat less likely to draw the organization's immediate attention.
But the podcast business seems to be heading towards a direction where this will be less true, at least somewhat, and in any case, there are the parallel trends of podcasting becoming more intertwined with the influencer economy and the broader Hollywood ecosystem that should at the very least push podcasting deeper into SAG-AFTRA territory in the years to come. And as independent podcast creators like Shippen and McLoughlin argue, it's important for a body like SAG-AFTRA to get in there and set the right tone as soon as possible, but as it is, the current state of affairs could shape the space in unproductive ways.
Shippen asserts that the friction of building a SAG podcast production today "puts everybody involved in fiction podcasting at a disadvantage," but it disproportionately burdens independents. This, in turn, opens up a potential pathway for greater structural inequalities within the fiction podcast space in particular. These days, the genre is seeing increasing participation from bigger and more moneyed operations with closer ties to existing Hollywood systems. Those companies are more likely to have had prior experience working with SAG-AFTRA in other capacities and have the resources more broadly to navigate its byzantine processes without compromising production timelines. (By the way: I'm told that Audible, QCODE, and Spotify's fiction podcasts are typically SAG productions, though not always.) As such, this could very well culminate in a situation where bigger companies, by virtue of their structural ability to build out SAG productions with greater ease and frequency, end up having their needs prioritized over the independent class if and when SAG-AFTRA finally decides the carve out the category.
I'd like to emphasize (just in case) that Shippen and McLoughlin's critiques of SAG-AFTRA shouldn't be read as anti-union stances. Both want to make union productions, not just to derive value from its benefits but also to provide opportunities to emerging actors and union members. But as independent creators, the process of building SAG productions just comes at too high a cost — not financially, they note, but on the simple basis that time and bureaucratic manpower are extremely valuable commodities for independents — to a point that they question whether the burden is worth bearing. McLoughlin tells me that she's still going to keep trying to build SAG productions, though with reservations. Shippen, meanwhile, is going non-union for now.
The asks aren't huge: They're simply asking for podcast-specific guidelines, a process that's actually responsive, and more interest from the union at a time where the business is still really formative.
"Right now, we're deciding the norms for what podcasting will be like going forward, and it's really important we do that conscientiously," said McLoughlin. "Either podcasting will get shoehorned into a category we're not really a good fit for and it won't be a good experience for everybody, or you can plan for it, acknowledge it exists, and give people a way to participate in systems that benefit actors and employees."
Two related notes… 
➽ The Writers Guild of America's Audio Alliance recently published a resource to help fiction podcast creators argue for better contracts.
➽ Speaking of resources, Multitude created a free guide on building fiction podcasts based off their experiences producing Next Stop, which you can find here.
Selected Notes
➽ Erik Diehn, CEO of Stitcher, is "winding down" his role at the organization as of this week, just a little over four months after Stitcher's sale from E.W. Scripps to SiriusXM was made official. He will remain an adviser to SiriusXM, at least through the coming months. Diehn's departure comes amidst a broader executive restructure at the podcast division, which sees members of Stitcher's leadership team more directly integrated with SiriusXM management.
➽ In addition to reporting fourth quarter earnings last week, iHeartMedia announced a new business operating structure. Notably, the company's digital audio business, including podcasting and the iHeartRadio digital service, is now broken out into its own group led by Conal Byrne, previously the president of what was called iHeartMedia's Podcast Division. This segment, called the Digital Audio Group, is made distinct from the segment that houses the company's linear broadcast and events businesses. More in the press release.
➽ My big interest in last week's Spotify event was all about the technical stuff, but for most everybody else, it was in the Obama x Springsteen collab, Renegades. And in the wake of that surprise debut, there's been a ton of tasty reading. Writing for CNN, the historian Nicole Hemmer — who you can also find on This Day in Esoteric Political History — argues that the podcast's conceit reveals a key problem, in that it's a light performance of the "bridging divides" thesis of work that doesn't actually truly reckon with the forces eroding American democracy today. NBC News' Jon Garelick argues that the podcast "betrays its mission by using an exploitative platform." Lauren Michele Jackson, a contributing writer at The New Yorker, pondered the slight hollowness of this media-specific aspect of Obama's post presidency. Slate doubled up: Willa Paskin locates the Obamas' Spotify projects within the broader trend of politicians entwining politics and content creation, and takes a scalpel to it, while Christina Cauterucci dissects the volume of beverages that seem to be present in the recording setup.
➽ Apropos of everything that's happening lately, James T. Green — senior producer at Transmitter Media, documentarian, and artist — wrote an essay that provides a personal account of his time as a contractor at Gimlet Media, prior to its acquisition by Spotify. It's quite a window.
➽ Digiday published a report last week looking at the pandemic podcast trendlet, and this bit stood out to me: "Commercially, buying ads around coronavirus coverage on podcasts might be tricky for brands…. Hilary Ross, VP of podcast media at Veritone One, said she isn't seeing a large number of advertisers seeking out coronavirus-centric podcasts, though in the past they have placed some ads on a few. The topic is difficult to avoid in daily news podcasts, many of which have begun to cover the pandemic." For what it's worth, I've heard the same thing about advertising and podcasts tackling difficult topics in general, including a lot of resource-intensive investigative pieces. Some exceptions, however, around true crime.
KCRW Under Fire
Last Monday, the independent LA Podcast published an interview with a former producer who made allegations of "blatant racism" during her time working at the Santa Monica-based public radio station.
According to the Los Angeles Times, the former producer, Cerise Castle, said that her time at the station was "marked by microaggressions, gaslighting, and blatant racism starting when I was physically prevented from entering the building multiple times within my first month of employment." She also criticized the organization's lack of diversity. Her accusations come as the station rolled out its #MyBlackLA community archive project last month.
KCRW management, which wasn't contacted by LA Podcast prior to the publication of the interview, has disputed some of Castle's claims in a statement published on Tuesday.
More details to be found in the Los Angeles Times report, and another angle can be pulled from this Twitter thread from LA Podcast co-host Scott Frazier.
In tomorrow's Servant of Pod… WAMU's Jonquilyn Hill and Crime Writers On…'s Rebecca Lavoie are on the show this week with a roundtable talking about true crime and Hill's new project, Through the Cracks — which, by the way, you should be checking out. It's really good.
You can find Servant of Pod on Apple Podcasts, Spotify, or the great assortment of third-party podcast apps that are hooked up to the open publishing ecosystem. Desktop listening is also recommended. Share, leave a review, so on.
What's in a Name?
By Aria Bracci
Chelsea Ursin started to consider a career in audio once she'd already started one, mostly by accident. She'd found herself volunteering for the scripted-and-performed children's podcast Wow in the World, which broke open her assumption of what the medium could be. That assumption, in her words, was "blogger-type dudes chatting about things."
Originally intending to publish a written memoir, Ursin fell in love with the possibilities of a story told verbally, changing course to create a narrated audio series instead of a book. The resulting show, Dear Young Rocker, combines letters from Ursin to her younger self and dramatized present-tense scenes. Original music, which she's taken hours to record, crops up to transition between elements.
She quickly found herself getting frustrated when trying to explain the show — to anyone, really: family, friends, folks familiar with audio. With the general descriptor of a "podcast," the people she spoke to couldn't imagine all the elements it contained, she says, let alone that — or why — it had taken her years to pull together.
The label of "audio memoir" above comes from Ursin herself, who in due time committed to describing Dear Young Rocker in a way that said more about its style and format — its genre, if you will. She remembered what it felt like to not know all the ways a podcast could sound, and she worried that people wouldn't listen to her show if they weren't necessarily — or ever — in the mood for what they might assume they'd hear (i.e. "blogger-type dudes chatting about things"). "Audio memoir" proved to be only negligibly more helpful, since it still needed some explaining; those she spoke to had at least some reference point for "podcast," however narrow. As green as Ursin was to the audio industry, or perhaps because of this, she realized that the problem wasn't that she'd originally chosen the wrong words, or even that the words didn't exist; it was that the broader public didn't use them.
In terms of tools that could clear this up, not much has changed. Spotify, for example, continues to roll out new podcast plans and features (check out Nick's coverage last week, last month, etc.) yet still stands by a classification system that largely sorts by topic: Business & Technology, Lifestyle & Health, Sports. To the uninitiated eye — or ear — the message this could very well send is, "pick a subject, since that's all that matters; all these podcasts are identical in sound and structure."
The specifics of said "sound and structure" depend on how long ago someone became familiar with podcasts, as well as how updated they've stayed since then. According to WIRED, one of the first podcasts was Open Source, a series of news-informed interviews that, in 2003, Christopher Lydon and Dave Winer captured in MP3s, syndicated, and made available to download and save on individual devices.
The word that came to describe syndicated audio was "podcast," and the shows that first came to be associated with "podcast" were the ones that emerged around this time: public-radio-inspired interview shows, like Open Source, or their less sophisticated, chattier counterparts, both of which, one could argue, enjoyed the privileges that Lydon credited for his success — "no publisher to appease, no editor to report to, and an abundance of cheap tools." If that wasn't when the concept of podcasts entered one's mind — and proceeded to sit largely unchanged — perhaps it was 10 years later, with the debut of Serial, which notably borrowed from radio styles as well, just different ones than did Lydon and Winer.
Now, it's virtually impossible to account for all the podcast genres that exist: Mermaid Palace's not-quite-true-not-quite-false "audio mind trip"; readings of pre-written work; art entirely without voices, in contrast to podcasts' prominent predecessors; meditations guided by voices alone. Yet, the medium's descriptor, "podcast," has ossified in the minds of many non-creators and non-listeners, and even those who do listen aren't necessarily spared, with Serial — and, thus, the singular genre of serialized crime investigations — dominating perceptions of what the medium can be.
Take Ursin. Or take the middle-aged biographer I recently interviewed for an episode of a narrative historical podcast but narrowly missed booking, precisely because he considered himself poorly suited for a podcast (read: a chatcast). Their particular associations with podcasting have been yoked to a product that initially emerged from egalitarianism: If you could talk, record, and at least briefly access the internet, you could sidestep the kinds of obstacles that have defined trades like book publishing (e.g., literacy) and showrunning (e.g., connections to production houses). While the chatcast genre is still going strong, there are countless others, yet they have no names — or, at least, they have no names in the places that could help podcasting look diversified from the outside. These names could be pillars, holding up an infrastructure that's easier to navigate, to understand, than the one that currently stands.
When the magazine journalist Adam Sternbergh wrote about these names, he accurately used the term "genre," meaning different podcast formats: "talk-show," "fully fictional." Genre, reasonably, is a factor that one considers when deciding what to listen to. (As a point of reference, it makes a hell of a lot of difference to sit down with a tabloid rather than a textbook, even if both are technically about "society and culture.") Why, then, do podcasts tend to get handled like a monolith?
To explain why this persists, I think it's prudent to look at the gatekeepers in what is otherwise a largely un-gate-kept world: the platforms. Apple consolidated the work of Lydon-like creators by folding podcasts into iTunes in 2005, then again in 2012 by launching a standalone app. Podcasts, hungrily embraced by creators because of their low entry barrier, progressively became comparably accessible to listeners, as more and more content could be accessed from one place.
There are now nearly 1.8 million podcasts. How, though, can one process their complexity when the categories that Apple has designated for thousands of individual creations say nothing about how they're created? (This is all exacerbated, of course, by the inability to skim audio easily.)
Apple adopted the podcasting medium, and we adopted the language the company provided, as did Spotify (to some extent), as well as market analysts like Edison Research — all of which, but particularly the latter, is then cited in continuing coverage of the field. Tom Webster, Edison's senior vice president, told me that when the group codes and ranks consumer listening behavior for podcasts, it pulls "genre" (an inaccurate use here, meaning topic) right from Apple, thus categorizing a show like Servant of Pod simply as (covering the topic of) "news."
The word "news" is not only excessively general, particularly when assigned to a show so specifically about one industry — it also doesn't communicate in the slightest the "genre" (an accurate use here, meaning format): a series of standalone interviews. Identifying by genre is something I did for you, just now, in the event that you hadn't had the time, means, or chance to stumble upon the show yourself, whether by Nick plugging it on Twitter, a friend telling you about it, or any number of ways that have nothing to do with the platforms that house it.
Even with a show as popular as This American Life, it still takes a writer like Sternbergh three sentences and six separate examples of editorial elements to describe its genre. At the end of the day, a podcast is still called a podcast, a term creatives can only attempt to complicate, whether by tacking adjectives onto the front or spending a paragraph extrapolating at the end. Having an up-and-down-agreed-upon term to describe this type of show, or any show, would theoretically save time, as well as open doors.
Ursin entered a door by chance. On the other side remain folks who, say, don't currently listen to chatcasts and might enjoy audio dramas but who, all the same, avoid podcasts as a whole.
"I think this taxonomy issue is dividing so many potential listeners from podcasts they would love," Ursin says.
During its streaming event last month, Spotify announced a few new intended discovery mechanisms, including a "topic search" function for podcasts. Alas, another iteration; same concept. When (if ever) will platforms, who heavily influence discourse in and about this field, opt to organize by genre, a measure that speaks more meaningfully to the ethos of the work? Well, says Ursin, "they can't do it very effectively until we have better words."
The words for Dear Young Rocker, she's decided, are "audio memoir," which she believes communicates its serialized nature, the literary flourishes, and her central role as narrator of the story. She might add descriptors like "sound-designed" or "linear," were Spotify or Apple to implement the infrastructure to support them. For now, the most she can do is urge other audio makers to engage in the same exercise — as practice, if nothing else.
"Many books were written before the card catalog got invented," she says. "We need to do this. Let's find the words."