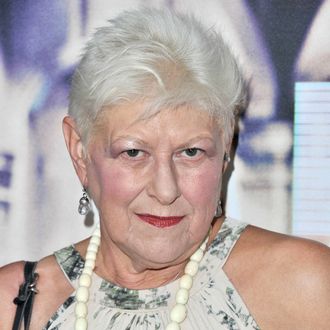 Photo: Allen Berezovsky/WireImage
Anne Beatts, one of the few female comedy writers to grace the halls of SNL in the 1970s, has died at the age of 74. Original SNL cast member Laraine Newman shared the news on Twitter on April 8, and it was later confirmed to Vulture by Stephen Galloway, dean of the Dodge College of Film and Media Arts at Chapman University, where Beatts taught sketch-comedy writing.
Beatts was the first female writer-editor on The National Lampoon and was nominated for five Emmy awards while at SNL. Her 1982 series Square Pegs became a cult hit on CBS. In addition to Chapman, Beatts taught film and television writing at USC's School of Cinematic Arts as well as the School of Cinema and Television Arts at California State University at Northridge. She also privately taught sketch-comedy writing and performing. At the time of her death, she was working with Judy Belushi-Pisano and Dan Aykroyd on an animated Blues Brothers series. Galloway confirmed to Vulture that Beatts died on the evening of April 7 with her daughter by her side. The cause of death has not yet been announced.
Update, 3:49 p.m.: A representative for the family has also confirmed Beatts's passing. She is survived by her daughter Jaylene Beatts, sister Barbara, brother Murray, and nieces Kate and Jennifer.
Alan Zweibel, a fellow original SNL writer, released a statement responding to the news. "I hadn't spoken to Anne for quite a while, but called her for some quotes and anecdotes to include in Laugh Lines, the memoir I was writing. It was great to hear her voice again," he said. "It was even great to hear her yell at me on a second call when I read back one of her quotes and she was outraged that I had her ending a sentence with an infinitive. She was the same old Anne — a great writer with a sharp wit who was meticulous about infinitives. We hadn't been close since SNL, but I will sorely miss her."