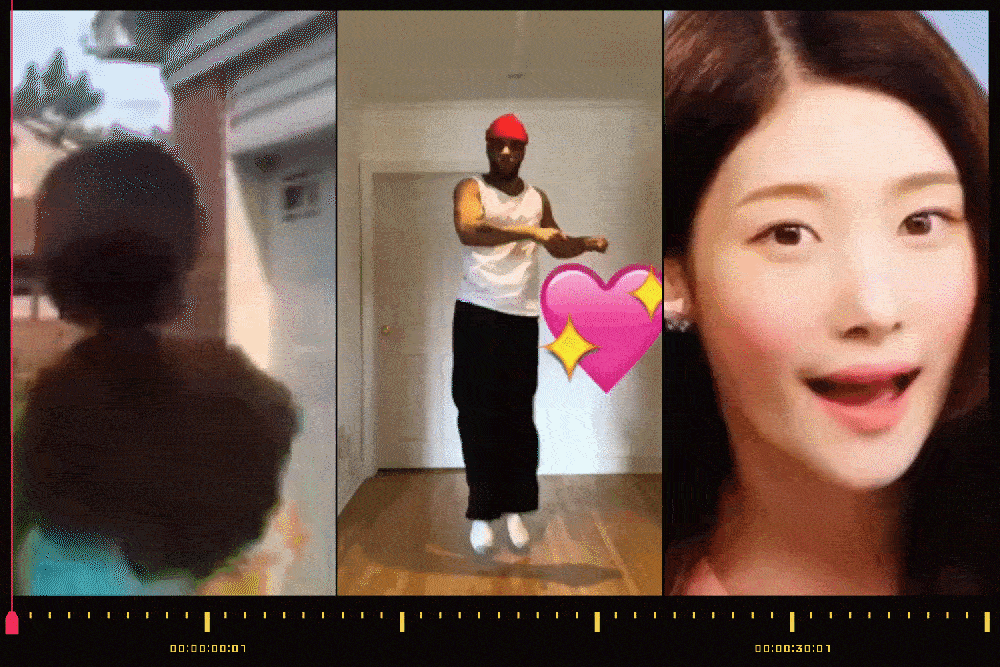 Photo-Illustration: by Vulture; @contrachloe; @donte.colley, @chaeyeonbot
They say good editing goes unnoticed. Online, it goes viral. It's clear in the best internet videos: Editing defines the aesthetic, humor, and power of online storytelling. None of the genre's inherent absurdity would click into place without an editor's eye for a perfectly devastating zoom, a video cut short a millisecond too early, or a freeze-frame right at the moment of climax, with text overlaid to really underline the point.
And yet, the internet video has long lacked definition as a discrete genre, with its own tropes, techniques, and history. Like any art form, this one has been shaped in part by the technology available at the time. In compiling this list of influential video edits, we began in the last days of YouTube's monopoly, shortly before the birth of the now-deceased app Vine. The online video has, of course, existed for decades, but it was the smartphone — and the proliferation of apps to come out of it — that made editing more sophisticated and more accessible to creators than it had ever been. Suddenly, anybody could shoot and edit a video, building the vocabulary of what that could look like: transition videos, lip syncs, and green-screen-driven storytelling began to cohere as distinct subgenres. That's only accelerated in the age of TikTok, an app that offers more and easier editing tools for users than any that came before it.
Online video is an inherently communal form; it's defined by thousands of people iterating on the same idea. Every once in a while, though, there's a leap forward. Every video on this list represents an evolution in the form or exemplifies a particularly influential editing style — whether the creator was one of the first to attempt it, or just pulled off a jaw-dropping editing feat all their own.