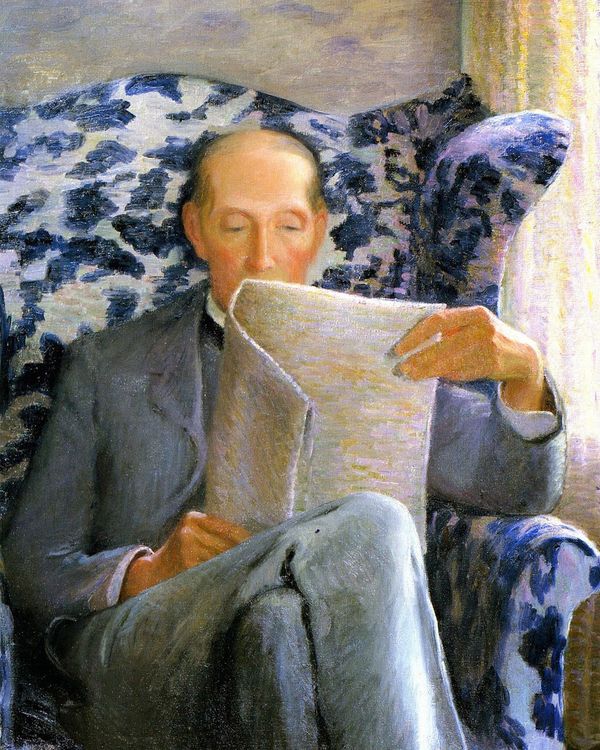 Are factoids about other people's jobs interesting to you? I hoard them like fine treasures. Once, in central Oregon, I was chastised by a rancher for asking how many cows he owned. First, he said, this was a rude question because I was basically asking him his net worth. Second, he said, one wouldn't say "cows" but rather "head of cattle" — as in, "I have 500 head of cattle, not that it's any of your business." He went into finer detail, but we don't have room for it here. The point is that an inappropriate icebreaker yielded a trove of Rancher Info that I often visit and admire in my own brain. It sits in a glass case between Phlebotomist Info, Plywood Trucking Info, and many others.
This nosiness about other people's jobs is likely driven by the fact that my job, to a fly on the wall, looks very boring. I'm sure many people would say the same about their jobs; nothing is more tedious than your own obligations! But even by objective standards, my "process" offers sub-paint-drying levels of stimulation: I sit in a chair all day. After a while my neck starts hurting. The first book below inveigled me not with its plot or its cover, but with the main character's job description. I came for the vocation. I stayed for everything else.
Intimacies by Katie Kitamura
Fiction, July 20
A Ghost in the Throat by Doireann Ní Ghríofa
Hybrid, June 1
Great Granny Webster by Caroline Blackwood
Fiction, 1977
WHY DON'T YOU …
• Duck dive into this monument to African surf culture and then mail me an envelope of WELL-CONCEALED CASH so I can book a ticket to Ghana? Thanks in advance!
• Add a little SALT to your diet with a typically saline novel by Lionel Shriver — which is like if Barbara Pym and Martin Amis collaborated on a Black Mirror episode?
• Tick all the boxes as you careen through the new Edward St. Aubyn novel? Elegance? Yes. Drugs? Oui. Depravity and suffering? Of course. A prose style so charming that it envelopes you like A BLANKET OF RARE FIBERS? Nothing less!
• Grope in the dark with Emily Present's LASER BEAM of a poetry chapbook — tiny, mighty, and occasionally blinding — to light your way?
• Collect the FLOTSAM AND JETSAM of your mind and examine it closely via this new edition of Emerson's Self-Reliance, accompanied by 12 mini-essays by the genius Jessica Helfand?
• Sharpen your claws on Lisa Taddeo's WHETSTONE of a Los Angeles novel?
SUGGESTED PAIRING
Beach reads don't have to be lightweight — they just have to be riveting enough to distract you from the ice-cream truck and the screaming children. This tale of an American family grappling with schizophrenia will have you on the edge of your towel.
Every editorial product is independently selected. If you buy something through our links, New York may earn an affiliate commission.