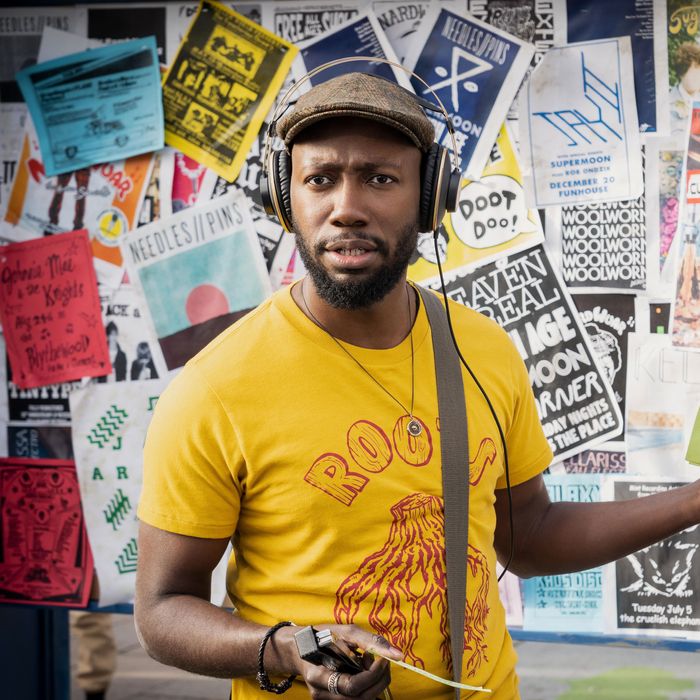 The coronavirus is continuing to affect the entertainment industry, and TV sets, specifically, have seen an uptick in positive COVID-19 tests among crew members over the past few weeks, as the Delta variant continues to spread. We've compiled a list of shows that have had to pause filming due to exposure on set, and will update this post if — okay, when — more announcements are made.
The Offer
Paramount+'s upcoming limited series has been paused due to a positive test in central zone A, which includes the cast and those in close proximity to them. Zone A refers to individuals who are present on set when cast members aren't wearing masks. The new show follows the making of the classic film, The Godfather.
Woke, Season 2
On July 28, filming of season two of Hulu's Woke was suspended due to three people testing positive for COVID-19, two of whom were in zone A. This is the third time production on the show has been shut down since pausing twice last week. Woke began filming in Atlanta, a known hot spot for the coronavirus, back in June.
Westworld
On July 21, HBO announced its plan to pause filming on the fourth season of Westworld. The sci-fi Western drama recorded a positive test from a production member and planned to delay filming for two days the following week.
American Horror Story: Double Feature, Season 10
On July 20, an actor in zone A tested positive, halting production of season ten of American Horror Story. The new season, dubbed "Double Feature," was supposed to premiere late last year, but production was delayed due to the ongoing pandemic. Season ten began filming in December and is scheduled to premiere on August 25, at 10 p.m. ET, on FX.
House of the Dragon
On July 19, the Game of Thrones prequel suspended production in England, a hot spot for the Delta variant, for two days after a zone A production member was exposed to COVID-19. The show was scheduled to resume last Wednesday. House of the Dragon is slated to premiere in 2022.
Bridgerton, Season 2
Netflix's hit series Bridgerton shut down filming of its second season for a second time in mid-July. According to Variety, isolated rounds of testing were conducted and all health and safety protocols were followed during the first 24-hour delay. The second person who tested positive for COVID-19 that same week was put in isolation. Netflix declined to comment to Variety and Deadline whether the person who tested positive was a member of the cast or crew, and it's unclear when production will start up again. Bridgerton is also filmed in England.