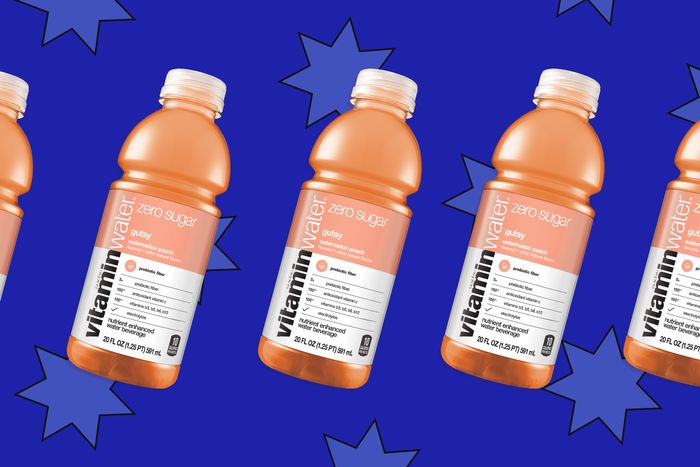 Photo-Illustration: Ashlie Juarbe
I don't like poop jokes. Having to use the bathroom is life or death to me and I'm not laughing about it. I am bravely living with IBS and lactose intolerance and absolutely refusing to adjust my diet or lifestyle accordingly. I will sit down for dinner and have 45 spicy sriracha chicken wings, an entire tub of ice cream, a giant wheel of cheese like a cartoon rat, and seven milkshakes. Then when I awake in the night with a stomach ache I will earnestly wonder what went wrong. How did we get here? I'm an idiot with a bad stomach and no ability to think critically. I do not believe in "listening to my body." Screw that, I'm not taking orders from bacteria. People love to say that the human body is strong, beautiful, and resilient. Mine is not. I get heartburn from eating tomatoes. I'm built different and not in a cool way.
The Ancient Greeks (which would be an amazing band name, by the way) had two conceptions of time. Chronos and Kairos. The former refers to the traditional way that we measure time. Seconds, minutes, hours. Time passes chronologically, and we recognize it was such. But the latter, Kairos, is a more qualitative understanding of time. It is the understanding that certain moments come exactly when they are supposed to. The right time or "perfect timing." There are times in life that all of the factors at hand converge in a specific and beautiful way to create a Moment.
In August of 2015, I went to Boston. It was the summer between my sophomore and junior years in college. At the time, I was living in New York City and working with high school students at a college prep program. We had a budget at that job for taking our students on college visits so I planned a trip to Boston to see The Big Fancy School, The Other Fancy School, and the Duck Boats I guess.
So, we were in Boston. I had eaten something absurd and uncalled for, as I am wont to do. I don't remember the area of the city we were in, but I remember we were near the water because I had taken a picture of myself by the water and posted it to my Instagram page with the lyrics to a very famous song about Boston (which I cannot name For Legal Reasons) as the caption. Everything I have ever done is embarrassing. My stomach started cramping and I started sweating. I ran to a nearby hotel and asked if they had a common area restroom. I didn't want to say "public" restroom and make it obvious that I wasn't a guest at the very elegant hotel. Sometimes I'm a genius.
The man at the concierge desk pointed me in the right direction and I walked as fast as I could. At this point, I was close to pooping my pants, which a lesser man wouldn't admit. I found the bathroom and saw the most important thing you can ever see in a public restroom: doors that go from the floor to the ceiling. I found an empty stall, wiped the seat down just in case, and took a seat in my luxurious private castle for one. A few moments into My Radical Act (pooping in public) I noticed that a song was floating gently in the air from speakers mounted overhead. My students were being watched by another chaperone, I had found the fancy hotel, the doors went from the floor to the ceiling for maximum privacy, a gentle song was playing, and I was pooping one of those poops where you can tell as it comes out that you're going to feel amazing when it's all over. Everything had come together exactly how it was supposed to. Perfect timing. Kairos.
There are a few steps I begrudgingly take these days to "keep myself regular." Which is a thing I don't fully understand but have heard enough people say that I decided to listen. I don't want to find myself sprinting through a Boston hotel with clenched cheeks ever again so I've stopped eating ridiculous meals in the airport before a flight. I try not to eat handfuls of shredded cheese as a snack and sometimes I even get vegan ice cream. Perhaps most helpfully, I drink vitaminwater zero gutsy which has fiber and vitamins but doesn't taste like I'm Being Good. By the way, drinking vitaminwater instead of soda makes me an advanced and enlightened person. An innovator in the health and lifestyle space. A disruptor who does things a little differently.
But taking dumps will happen. No matter how "regular" you are. It's part of life, despite my numerous conversations with God. So I will take each dump as it comes. Embracing every bowel movement as its own Bowel Moment.
This advertising content was produced in collaboration between Vox Creative and our sponsor, without involvement from Vox Media editorial staff.