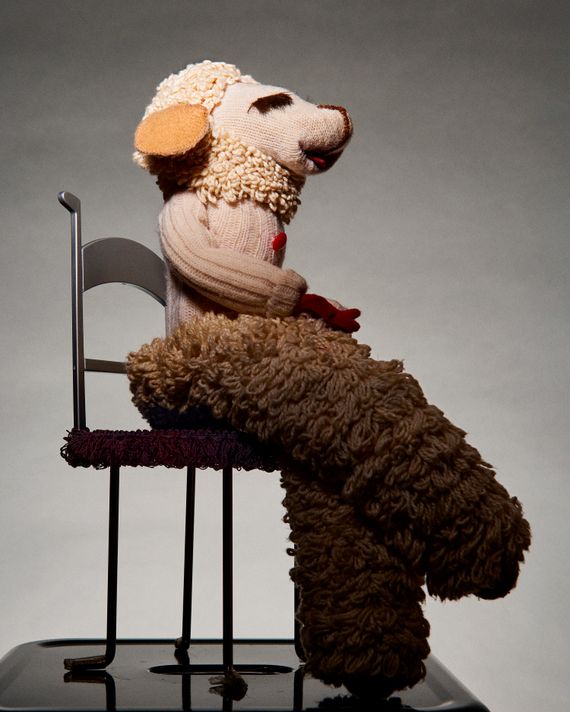 Lamb Chop. Created by Shari Lewis in 1957. This one was made by James Patrick Brymer (2000).
Photo: Alexei Hay
New York has always been a land of puppets. From the childhood comforts of Sesame Street to the gleeful pop perversities of Avenue Q, from Basil Twist's poetic avant-garde effigies to the zodiac-animal glove puppets of the Chinese Theatre Works, puppet-makers and puppeteers have gathered here for generations, honing their craft. In fact, New York is one of the only cities in the country where puppeteer is a civil-service job: We have four, housed at the Swedish Cottage Marionette Theatre in Central Park.
A new show at the Museum of the City of New York captures this heritage. Launched in collaboration with the International Puppet Fringe Festival NYC (which starts on August 11 at the Clemente Center), Puppets of New York will offer a historical look at the development of puppetry in the city as both a marker of and an instigator for cultural change.
"Puppetry is a very old art, and it is a very subversive art," says the Andrew W. Mellon Foundation fellow Monxo López, who curated the show. "Puppeteers were a seedy group of people and were mistrusted by authorities because puppets are able to say things to power that humans cannot. My idea was to showcase the diversity of puppet traditions" — traditions, he says, that reflect the histories and migration lines that have shaped the city into what it is today. The irrepressible jester Punch, for example, came over with the British; over time, as diasporas settled in New York from Asia and Africa and Latin America, the newcomers added to the city's puppet lineage.
In curating the show, López also tried his hand at building and operating puppets himself, but quickly realized he couldn't. "It's not something you can teach yourself watching YouTube," he says. "Its a very medeval art, you have to learn it under a senior puppeteer."
But as much as anything, the show will be fun: López's 8-year-old daughter, Xul, joined him on all the studio visits to make sure of it. "We will also have the rock stars like Oscar the Grouch and Lamb Chop," says López. "But in a way, all of these puppets come from and are inspired by what we see in the city's streets."
Puppets of New York opens at the Museum of the City of New York August 13.