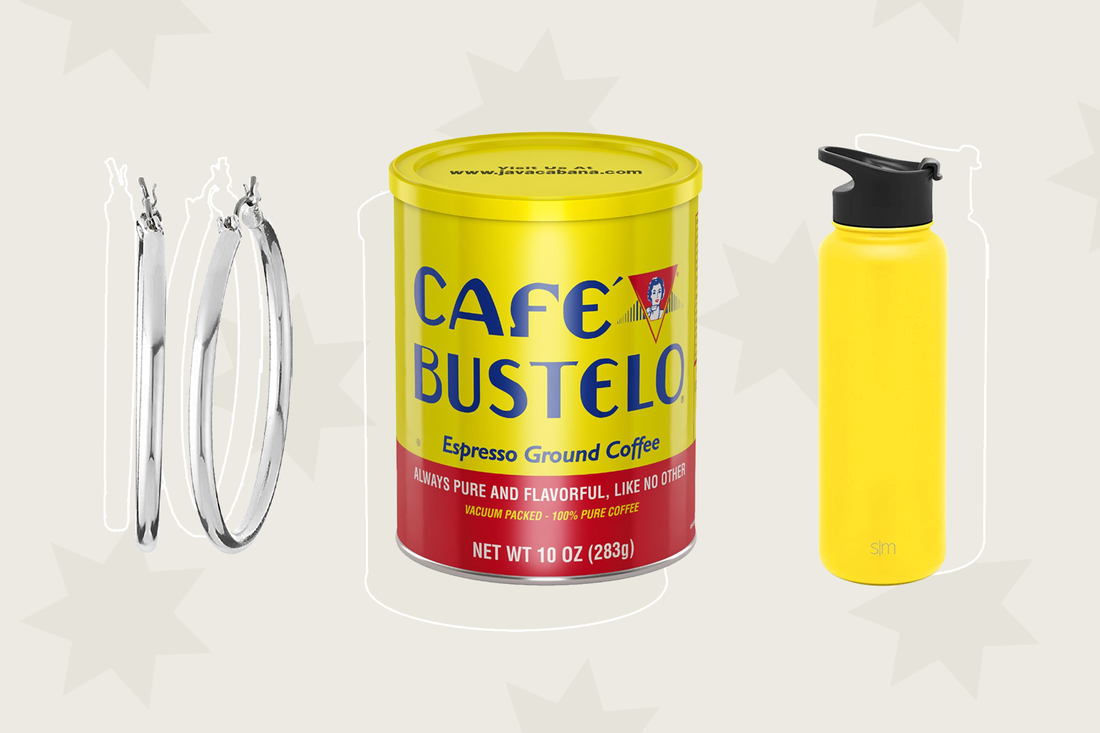 Illustration: Ashlie Juarbe
Touted as the world's first bilingual, Latinx girl group, the band members of Bella Dose are ready to leave their mark on the music industry. Featuring singer-songwriters and dancers Brianna Leah, Jenni Hernandez, Thais Rodriguez, and Melany Rivera, the dynamic group — who debuted their "SHE" music video earlier this summer — is earning recognition for catchy pop beats with a twist. "My hope for Bella Dose and how we'll impact the Latinx community is that we'll be able to uplift our community and encourage people to be proud of their culture and background," Rodriguez says. (Bella Dose's members have roots from Cuba, Honduras, the Dominican Republic, Puerto Rico, Colombia, and Chile.)
Set on making their music relatable to a global audience, the four women are breaking barriers while following in the footsteps of notable Latinx crossover artists such as Becky G and Selena Gomez. Bella Dose stepped into the spotlight only three years ago — just 12 short months after spending countless hours learning how to play instruments, understand music theory, and engineer their own unique sound. "Busy" is an understatement for the band, but they're disciplined. "We always make sure we have a schedule and stick to it," says Leah.
Like many people entering new territory, they rely on the comfort of their personal routines, plus lots of coffee, to keep them going. From memories of drinking Café Bustelo with pan de bono to reinterpreting Latinx beauty standards, the multi-hyphenates have a distinct way of weaving the cultural norms they've learned into their present-day rituals. Here are seven of the comforts that Bella Dose's members rely on as they build their fan base worldwide.
Café Bustelo Ground Espresso Coffee Canister
Hernandez: For as long as I could remember, my parents would always choose the Café Bustelo canister for their morning café con leche. It's a tradition that has been in my family for years.
Rodriguez: What keeps us coming back to Café Bustelo is the amazing taste that feels like home. It definitely brings back memories of our childhood and represents the strength of our Latinx roots.
Galaxy Projector 2.0 Blue Star
Hernandez: Our space light is what we use for everything to make the room's ambiance. We use it sometimes in sessions to write music or will use it on a chill movie night.
Ring Light with Tripod Stand
Hernandez: When [creating] content, we film ourselves, so the stand and ring light help us get the content we need.
Leah: Our typical mornings start off waking up at 8:30am and getting ready. We eat breakfast and then go to the studio. Once at the studio, we rehearse for a couple of hours and go back to the house to do content like photos, videos, and a capellas.
Simple Modern 40 Ounce Summit Water Bottle
Hernandez: As singers and dancers, we need to stay hydrated 24/7. We always have [our] water bottles on us to drink water every moment of the day. It's also better for the environment instead of using plastic bottles.
Huda Beauty Makeup
Hernandez: Makeup is a must-have for us. We love trying new looks, and we love enhancing our beauty.
Rodriguez: My beauty routine means boosting my natural, beautiful features. I love my Latinx background and how we inherited our features that are so distinct in each and every country. I think the Latinx community definitely holds beauty on a high pedestal, so I've always had a love-hate relationship with the concept of "beauty." Still, as I grow older, I love how the Latinx community is starting to embrace everyone's individual beauty rather than sticking to old-fashioned standards.
Café Bustelo Café con Leche Flavored Ready to Drink Espresso Coffee
Hernandez: Being artists, we're always on the go. This drink is perfect for a quick wake-up call for us when we're out and about.
Rivera: My mother grew up in Colombia, and in Colombia, they love their coffee! My grandma would make us café con leche every morning when I was younger and prepare it for us with pan de bonos. That way, we could dip them in our coffee. She would make the café con leche with Café Bustelo. I must have my café con leche with pan de bono now.
NINE WEST Women's Classics Silvertone Large Hoop Earring
Hernandez: One thing we always wear is hoops. Hoops have become a signature for Bella Dose. It's a must-have with all of our outfits.
This advertising content was produced in collaboration between Vox Creative and our sponsor, without involvement from Vox Media editorial staff.