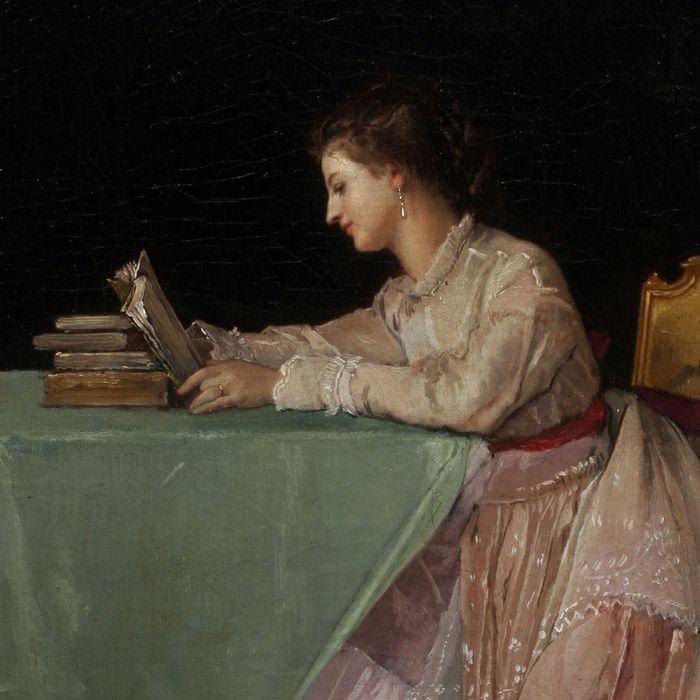 Photo: Fine Art Images/Heritage Images/Getty Images
There's a lot of psychological research about how people overcome aversions. For example: Eating terrifically spicy foods is a painful experience that many individuals nonetheless enjoy. But nobody gobbles habaneros from birth. The path from recoiling to appreciation usually proceeds along a gentle slope, by experimenting with slightly spicy foods and graduating to sinus-clearing, mouth-imploding dishes. Researchers have used the (very cool) term "hedonic reversal" to describe the flip from disliking to liking. The mechanism by which it happens remains a tantalizing mystery.
It happens with books, too. One argument against ditching a book after 3 or 30 aversive pages is the notion that it might, in the end, win you over. Take the new Sally Rooney novel. I abandon books like a drunken sailor and in another mood, I might have tossed Rooney overboard. But then, there it was, on page 40: a sentence of such exquisite bitterness that it cut my sweet summer day in half. Was there more where that came from? I simply had to know.
—Molly
P.S. This newsletter is now three years old, which means it can dress itself, pedal a tricycle, and show a wide range of emotions. Happy birthday, newsletter!
Matrix by Lauren Groff
Fiction, September 7
LaserWriter II by Tamara Shopsin
Fiction, October 12
Beautiful World, Where Are You by Sally Rooney
Fiction, September 7
WHY DON'T YOU …
Join the protagonist of Deborah Levy's Hot Milk in seducing a couple of sexy locals and getting STUNG REPEATEDLY BY JELLYFISH in Spain?
Ask (and answer) the question "What kinda book would VIRGINIA WOOLF have written if she'd been trained as a PLUMBER?" with Insignificance, a short novel by James Clammer?
Get DIRTY AND NERDY with Lexicon, Max Barry's goosebump-inducing dystopian thriller?
Visit an imaginary version of near-future Los Angeles — where the water supply has run dry and everyone drinks a substitute called WAT-R in flavors such as "MELON SHATTER" — in Alexandra Kleeman's Something New Under the Sun?
Acknowledge that the "Very Short Introduction" books display DIZZYING VARIATIONS IN QUALITY before conceding that this one, on literary theory, is mind-bending, easy-peasy, utile, and fun? (I swear!)
Throw yourself headlong into the TORNADO OF CHAOS that is the protagonist of Sara Levine's Treasure Island!!! — especially if you enjoyed the television program Fleabag?
SUGGESTED PAIRING
Pair the year's dwindling beach days with Mabel Seeley's The Chuckling Fingers, a Nancy-Drew-for-adults-style crime caper!