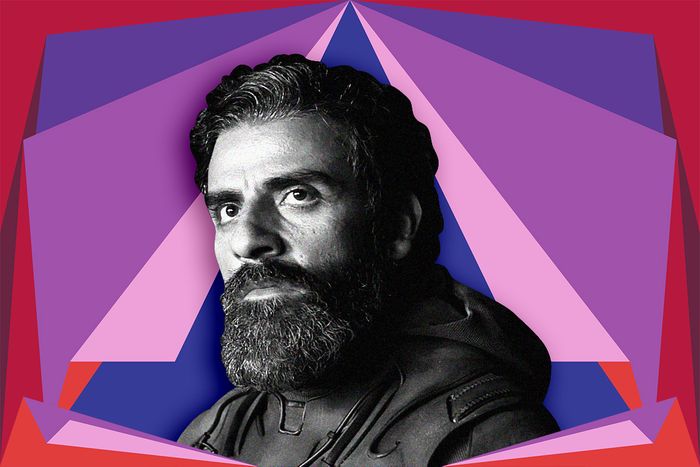 Oscar Isaac,
Dune
's space zaddy.
Photo-Illustration: Vulture; Photo by Warner Bros.
Every week between now and February 8, when the Academy Award nominations are announced, Vulture will consult its crystal ball to determine the changing fortunes of this year's Oscars race. In our "Oscar Futures" column, we'll let you in on insider gossip, parse brand-new developments, and track industry buzz to figure out who's up, who's down, and who's currently leading the race for a coveted Oscar nomination.
Best Picture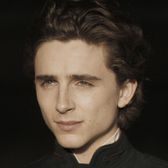 Dune
Denis Villeneuve's sci-fi adaptation finally hits theaters this weekend amid a mélange of headlines crowing that the French-Canadian auteur has done the impossible, turning Dune into a compelling — and even more important, understandable — piece of epic cinema. On paper, this is the kind of prestige-oriented blockbuster whose Oscar success would please all camps in the eternal debate over art versus commerce. But that forecast depends on ticket-buyers, who may or may not be aware that they're walking into only half a movie. Will the box-office flow?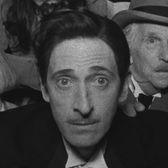 The French Dispatch
Wes Anderson's live-action follow-up to the Oscar-nominated Grand Budapest Hotel is a love letter to journalists, but whether they return the favor depends on their appetite for the director's meticulously constructed cinematic confections. "Some filmmakers are like licorice: You either like them or you don't," writes critic Dana Stevens. "The French Dispatch is one of those Scandinavian salted varieties that appeals to hardcore fans alone." The film looks set to be a potent contender in the crafts categories, but does Dispatch have broad enough appeal to break into the expanded Best Picture field? My answer is a Gallic shrug.
Current Predix
Belfast, Coda, Dune, King Richard, Licorice Pizza, The Lost Daughter, Nightmare Alley, The Power of the Dog, The Tragedy of Macbeth, West Side Story
Best Director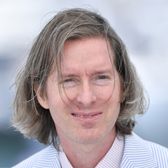 Wes Anderson, The French Dispatch
No matter what you think of Anderson's Parisian dollhouse, you can't deny that it's a masterful technical achievement, with every corner of every frame stacked with in-jokes and incidents. Having been given the directing branch's stamp of approval for Grand Budapest, Anderson's incredibly detailed creative vision could find favor from them yet again.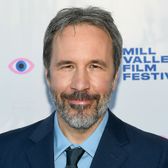 Denis Villeneuve, Dune
Nevertheless, of the two previous nominees whose films hit theaters Friday, Villeneuve remains the better bet for a directing nom. Who better than his fellow filmmakers to understand the difficulties involved in bringing Frank Herbert's nigh-unadaptable novel to the screen? While Anderson may get dinged for playing in the same sandbox every time, there's a sense that Villeneuve is adding new elements to his cinematic repertoire with each project — and this is his biggest canvas yet.
Current Predix
Pedro Almodóvar, Parallel Mothers; Kenneth Branagh, Belfast; Jane Campion, The Power of the Dog; Joel Coen, The Tragedy of Macbeth; Denis Villeneuve, Dune
Best Actor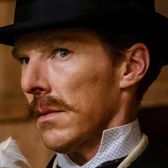 Benedict Cumberbatch, The Electrical Life of Louis Wain
Poor Louis Wain, which is probably destined to be the other Benedict Cumberbatch period piece of this awards season. At Telluride, I met a few folks who preferred this Victorian cat-painter movie to the more austere Power of the Dog, but that appears not to be the consensus opinion: While reviewers are praising the film's whimsical visuals, they're also dragging its dutiful devotion to biopic tropes. In Dog, Cumberbatch's gruffness surprises; his eccentric-genius thing here is a return to more familiar territory.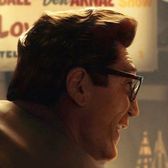 Javier Bardem, Being the Ricardos
Yes, it's only a teaser trailer, but if the first look at Aaron Sorkin's I Love Lucy tribute reveals anything, it's that Javier Bardem will not exactly be disappearing into the role of Desi Arnez. Not necessarily a bad thing, but something to monitor.
Current Predix
Benedict Cumberbatch, The Power of the Dog; Peter Dinklage, Cyrano; Simon Rex, Red Rocket; Will Smith, King Richard; Denzel Washington, The Tragedy of Macbeth
Best Actress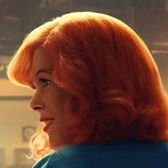 Nicole Kidman, Being the Ricardos
The Being the Ricardos teaser contains almost everything you'd expect: witty Sorkin dialogue, lovingly recreated period details, a portrait of the artist as a hyper-competent smartypants. There's just one thing missing — a good look at its star. Kidman's Lucille Ball is seen only in flashes, with her best glimpse coming in black-and-white. Are they hiding her, or just trying to create an air of mystery?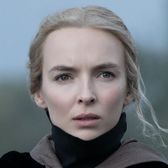 Jodie Comer, The Last Duel
We can debate The Last Duel's dreadful opening all day long. Did Disney bury it? Did the subject matter turn audiences off? Is everything that's not superheroes or horror doomed to suffer a similar fate? How much box office will matter to the awards race this year is unclear; I still venture that it's never good to be repping a flop. Comer has earned praise for her performance as a victimized noblewoman — or make that "performances," since thanks to the film's Rashomon-like structure she has to play key scenes three different ways — but her odds of breaking into the Oscar conversation are looking almost as long as her character's medieval braids.
Current Predix
Jessica Chastain, The Eyes of Tammy Faye; Olivia Colman, The Lost Daughter; Penélope Cruz, Parallel Mothers; Frances McDormand, The Tragedy of Macbeth; Kristen Stewart, Spencer
Best Supporting Actor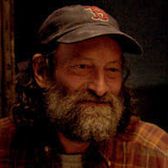 Troy Kotsur, Coda
The Gotham Awards, which are chosen by a handful of culturati and restricted to films that cost under $35 million, are not a hugely predictive Oscar precursor. But they are the first! Coda, a Sundance dramedy that's been on AppleTV+ since the summer, got a Gothams-sized boost from Thursday's nominations, including a twofer in the newly gender-neutral supporting category: Kotsur and Marlee Matlin, who play the heroine's deaf parents, both got in. Matlin had the early buzz, but with critical support, Kotsur could make a splash in the wide-open Supporting Actor field.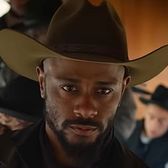 LaKeith Stanfield, The Harder They Fall
I'd heard that Idris Elba's baddie was the supporting actor to watch in this all-Black spaghetti Western, but reviews are spotlighting another member of the film's stacked ensemble. As a half-Cherokee gunslinger, Stanfield steals the movie, writes Peter Debruge: "So memorably laconic elsewhere, the actor stretches to create a charismatic character … chewing on his cheroot and drawling speeches that would be right at home in Django Unchained or The Hateful Eight." Netflix's task will be to convince voters that a stylish, ultraviolent Western can be an awards movie even when it's not directed by Quentin Tarantino.
Current Predix
Jamie Dornan, Belfast; Ciarán Hinds, Belfast; Richard Jenkins, The Humans; Troy Kotsur, Coda; Kodi Smit-McPhee, The Power of the Dog
Best Supporting Actress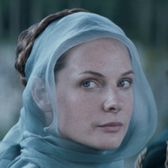 Rebecca Ferguson, Dune
The Killmonger Theorem states that genre movies almost never get acting nominations, no matter how good the performance is. (The Joker Corollary says that it is possible under extremely rare circumstances.) Warner Bros. is floating Ferguson as a possible Supporting Actress player, and while Dune's patina of prestige will probably have to swell into a full-on carapace for that to happen, it helps that critics are being Bene Generous, with David Sims calling the Swedish actress "the star of the show."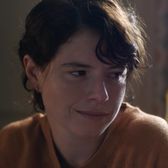 Jessie Buckley, The Lost Daughter
Which Lost Daughter supporting player will get the Oscar push? The Ferrante adaptation's new trailer gives the face-time edge to Dakota Johnson's enigmatic young mother, but it was Buckley's frustrated academic who wound up with the Gotham nom. However, Johnson has been able to make the festival rounds, while Buckley's in London preparing to do Cabaret. Expect this question to become a favorite pundit parlor game.
Current Predix
Catriona Balfe, Belfast; Judi Dench, Belfast; Kirsten Dunst, The Power of the Dog; Aunjanue Ellis, King Richard; Ruth Negga, Passing