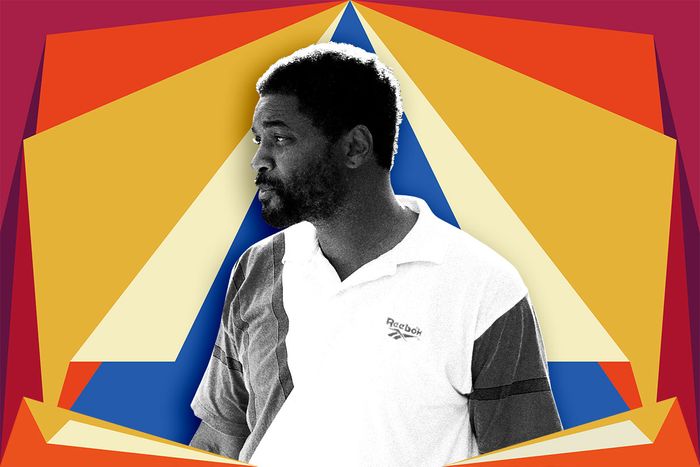 Will Smith in
King Richard
.
Photo-Illustration: Vulture; Photo by Warner Bros.
Every week between now and February 8, when the Academy Award nominations are announced, Vulture will consult its crystal ball to determine the changing fortunes of this year's Oscars race. In our "Oscar Futures" column, we'll let you in on insider gossip, parse brand-new developments, and track industry buzz to figure out who's up, who's down, and who's currently leading the race for a coveted Oscar nomination.
Best Picture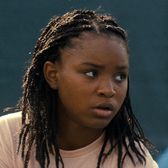 King Richard
It didn't take long after King Richard's Telluride premiere for pundits to proclaim it a top-tier Oscar contender with Variety's Clayton Davis hailing the film as a modern-day Blind Side. The tennis-dad biopic is mainstream Hollywood fare at its peak, elegantly designed to appeal to all ages and creeds. While the Best Actor trophy is in play, a savvy approach by Warner Bros. could set up King Richard as the feel-good choice in the Best Picture race. Some may fault the film (which is executive-produced by Venus and Serena Williams) for being too hagiographic, but if Kenneth Branagh gets to present a rose-colored vision of his own youth, why can't the Williamses?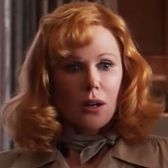 Being the Ricardos
Aaron Sorkin's I Love Lucy backstage drama screened for the first time this week, and while you'll have to read between the lines to see what critics think, un-embargoed awards prognosticators have lavished the film with praise. Boasting a nuts-and-bolts look at sitcom craft, a splashy central performance, and that familiar Sorkin blend of patter and politics, Being the Ricardos should play well with the Academy's MSNBC contingent — while containing a few climactic moments sure to infuriate Left Twitter.
Current Predix
Being the Ricardos, Belfast, Coda, Dune, King Richard, Licorice Pizza, The Lost Daughter, Nightmare Alley, The Power of the Dog, West Side Story
Best Director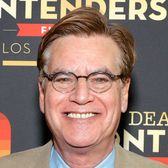 Aaron Sorkin, Being the Ricardos
Sorkin has garnered four writing nominations with one win, and another may be in the cards here. But the directors branch has so far proved resistant to his charms, and — at the risk of verging too far into a review — I suspect that will once again be the case with Ricardos. Though he has grown into a more confident filmmaker with every project, Sorkin the director does not always wring as much as he could from Sorkin the writer. He couldn't get in last season, and this year's directing field will be tougher still.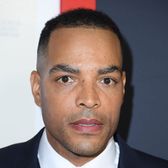 Reinaldo Marcus Green, King Richard
That King Richard works as well as it does is a credit to Green, who invests the expected sports-movie beats with genuine feeling. Though he's competing against plenty of bigger names in this category, the directors branch does have a habit of giving a burgeoning filmmaker its stamp of approval. Even if Green's work is ultimately too muted for the Oscars, King Richard has turned a lot of heads within the industry: An insider repping the competition pegged him to me as the next up-and-comer primed to make the blockbuster leap.
Current Predix
Paul Thomas Anderson, Licorice Pizza; Kenneth Branagh, Belfast; Jane Campion, The Power of the Dog; Pablo Larraín, Spencer; Denis Villeneuve, Dune
Best Actor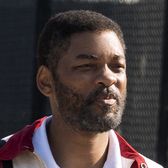 Will Smith, King Richard
Game, set, match? Smith has been everywhere promoting both King Richard and his new memoir, and the never-ending press tour has helped give his Best Actor candidacy the air of inevitability. Now reviewers say he's a smash. "Smith, digging into Williams's Louisiana accent and mischievous sense of humor, plays the character as a kindred soul," says A.O. Scott. With another actor, I'd question whether he could keep up this frenzied pace for the next four months, but come on, it's Will Smith.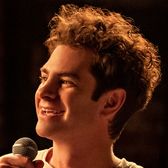 Andrew Garfield, Tick, Tick … Boom!
Garfield's first nomination came for playing a war hero; could his second come for playing the creator of Rent? As Jonathan Larson in Lin-Manuel Miranda's meta-layered Netflix musical, Garfield shows off previously unseen theater chops. He has always had a sprightly physicality, but it turns out he can carry a tune too! With the exception of Grumpy Gus Richard Brody, critics are singing his praises. He "sensitively embodies the itch and anxiety of a post-adolescent beholding the loom of true adulthood," writes Richard Lawson. There's a lot of competition among musical leading men this year, but Garfield's the most charming of the bunch.
Current Predix
Benedict Cumberbatch, The Power of the Dog; Andrew Garfield, Tick, Tick … Boom!; Simon Rex, Red Rocket; Will Smith, King Richard; Denzel Washington, The Tragedy of Macbeth
Best Actress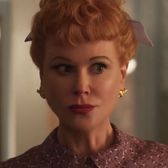 Nicole Kidman, Being the Ricardos
Okay, so she doesn't look much like Lucille Ball. (In fact, in some digitally de-aged flashbacks, she resembles nothing so much as a Taylor Swift deep fake.) But you should never bet against a transformation, and Kidman gives us a pair of them. She's both the goofy TV star Lucy and the steely producer Lucille, and the contrast between the two serves as the film's most effective drama. I predict she'll be a threat in this race: Older voters in particular may appreciate Kidman excavating a forgotten side of an iconic character, and the broad Oscar-friendliness of Ricardos could give her an edge over actresses repping more polarizing projects.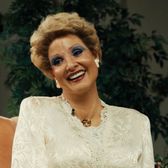 Jessica Chastain, The Eyes of Tammy Faye
Kidman's emergence is not great news for a bubble contender like Chastain, whose transformative performance-in-a-biopic lane just got a lot more crowded. (And if you like camp, there's always Lady Gaga in House of Gucci.) With plenty of intriguing contenders yet to open, Tammy Faye's moment may have passed.
Current Predix
Olivia Colman, The Lost Daughter; Penélope Cruz, Parallel Mothers; Lady Gaga, House of Gucci; Nicole Kidman, Being the Ricardos; Kristen Stewart, Spencer
Best Supporting Actor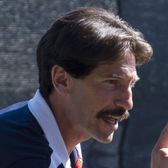 Jon Bernthal, King Richard
Smith is a Best Actor lock, and co-star Aunjanue Ellis looks strong in Supporting Actress. The next test for King Richard's Best Picture bona fides will be Bernthal's ability to crack the Supporting Actor lineup. As tennis coach Rick Macci, Bernthal inhabits a classic straight-man sidekick role — funny mustache included — with a warmth his usual macho-man parts rarely allow him to display. Dear Hollywood: Let Bernthal be nice more often!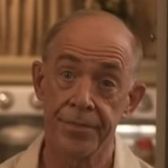 J.K. Simmons, Being the Ricardos
As with Nina Arianda's Vivian Vance, Simmons as William Frawley lacks the baggage of familiarity. Both supporting players are free to make the characters their own, and indeed they do. Don't sleep on Arianda, a theater actress I mostly know from Billions, but Simmons probably has the easier path to a nomination: He's got the Oscar pedigree, the Oscar scene, and an easier category to boot.
Current Predix
Jamie Dornan, Belfast; Ciarán Hinds, Belfast; Richard Jenkins, The Humans; Jared Leto, House of Gucci; Kodi Smit-McPhee, The Power of the Dog
Best Supporting Actress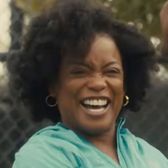 Aunjanue Ellis, King Richard
Speaking of Oscar scenes, no performer in this year's field has as clear a clip as Ellis — a kitchen confrontation in which she releases years of marital frustration. Her role as the long-suffering wife does not exactly break new ground for Hollywood, but Ellis brings a clear-eyed focus to the part. As the movie's conscience, she's the one responsible for occasionally knocking the halo off Smith's head. It's a showcase role for a veteran character actress who, with a pair of recent Emmy nominations, is just starting to get her due.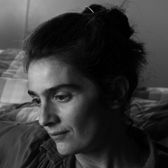 Gaby Hoffmann, C'mon, C'mon
In Mike Mills's intimate parenting drama, Hoffmann is another awards-season archetype: the Supporting Actress contender who spends 80 percent of her screen time on the phone. But the thing is she's very good. As Joaquin Phoenix's sister, Hoffman brings to life the complexities of motherhood — she's exhausted, ambivalent, and loving all at once. When was the last time you saw Hoffmann play the responsible sibling?
Current Predix
Catríona Balfe, Belfast; Judi Dench, Belfast; Kirsten Dunst, The Power of the Dog; Aunjanue Ellis, King Richard; Ruth Negga, Passing