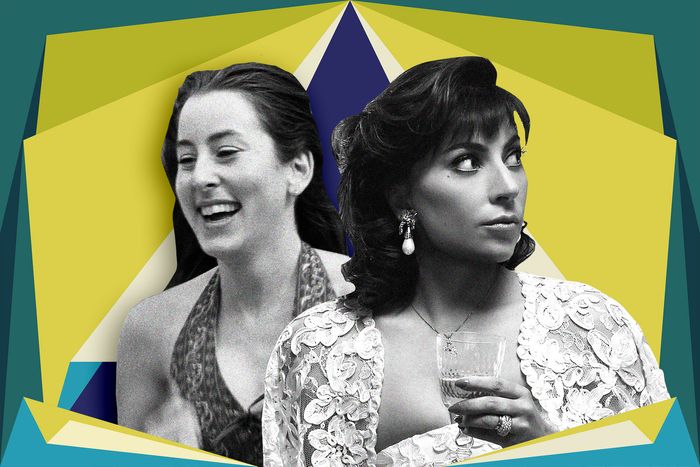 Alana Haim in
Licorice Pizza
and Lady Gaga in
House of Gucci
.
Photo-Illustration: Vulture; Photos by MGM
Every week between now and February 8, when the Academy Award nominations are announced, Vulture will consult its crystal ball to determine the changing fortunes of this year's Oscars race. In our "Oscar Futures" column, we'll let you in on insider gossip, parse brand-new developments, and track industry buzz to figure out who's up, who's down, and who's currently leading the race for a coveted Oscar nomination.
Best Picture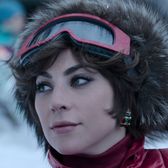 House of Gucci
Ridley Scott's second film of the season is the cinematic equivalent of the Times Square Olive Garden: a little trashy, a lotta cheesy, not especially Italian, and much ado about the concept of "family." Like 2019's Hustlers, this is a crowd-pleasing crime caper that could be dinged by voters for a seeming lack of prestige, though Gucci at least has the benefit of a bevy of Oscar-pedigreed topliners. MGM is betting a bella box office will convince the snoots the film is fit for consideration, but it's worth noting that Hustlers' $100 million haul didn't help much in that regard.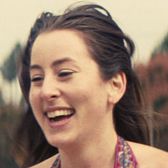 Licorice Pizza
Paul Thomas Anderson's '70s reverie has finally started screening and has revealed itself as a film that's variously about Hollywood, the oil crisis, waterbeds, and, ultimately, a woman's journey of self-discovery. (Also it's got all three Haims in it. I repeat: All three Haims are in it.) This is PTA in shaggy mode, which isn't always the Academy's cup of lapsang souchong tea; from There Will Be Blood to Phantom Thread, the director's greatest Oscar successes have come with his more formally rigorous work. Still, Licorice Pizza is a heartfelt, well-liked film from one of the most acclaimed directors of his generation. Expect it to be a player.
Current Predix
Belfast, Coda, Dune, King Richard, Licorice Pizza, The Lost Daughter, Nightmare Alley, The Power of the Dog, The Tragedy of Macbeth, West Side Story
Best Director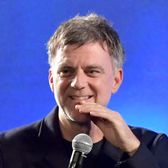 Paul Thomas Anderson, Licorice Pizza
Fresh off a Best Director nom for Phantom Thread, Anderson will look to make it two in a row. Licorice Pizza isn't quite a memory piece in the manner of Belfast or Roma — it's less autobiographical, for one — but it shares their evocative conjuring of a vanished age. Anderson's loving depiction of Nixon-era Encino is suffused with his personal stamp, which should help Licorice Pizza play well with this auteur-friendly branch.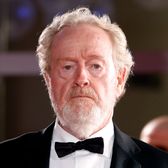 Ridley Scott, House of Gucci
One of the men Anderson beat out for that directing nomination was Scott for All the Money in the World, the project of his that Gucci most resembles. That film's last-minute reshoots gave Scott an intriguing awards-season narrative. Lacking that sort of hook, the tonally all-over-the-place Gucci may struggle to make waves in this category.
Current Predix
Paul Thomas Anderson, Licorice Pizza; Kenneth Branagh, Belfast; Jane Campion, The Power of the Dog; Pablo Larraín, Spencer; Denis Villeneuve, Dune
Best Actor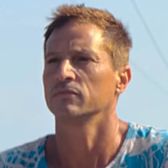 Simon Rex, Red Rocket
This week, I came out as a willing collaborator with the Simon Rex Oscar campaign, so let's dig into his chances. Beyond Will Smith and Benedict Cumberbatch, the Best Actor race has room for an underdog. Why can't it be Rex? The former model–VJ–Scary Movie actor is a revelation as a narcissistic porn star bumming around small-town Texas, a role that relies on Rex's motormouthed charisma while letting him display a depth and darkness he has never shown before. And unlike, say, Uncut Gems' Adam Sandler (the last A24 leading man to work a similar angle), Rex has been hitting the circuit with gusto. His return-from-the-wilderness narrative seems to have a lot of industry insiders on his side.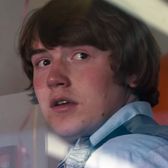 Cooper Hoffman, Licorice Pizza
The son of Anderson's late collaborator Philip Seymour Hoffman makes a winning debut as a child actor turned small-time hustler. The character is marked by an excess of self-confidence, which carries over into Hoffman's assured performance: You wouldn't guess the 18-year-old had never acted onscreen before. While he'll surely be a player in various rising-star categories, young males have a poor track record of breaking through with Oscar, and Cooper may be hamstrung by the fact that his character slowly recedes in favor of one of his co-stars. More on her below.
Current Predix
Benedict Cumberbatch, The Power of the Dog; Peter Dinklage, Cyrano; Simon Rex, Red Rocket; Will Smith, King Richard; Denzel Washington, The Tragedy of Macbeth
Best Actress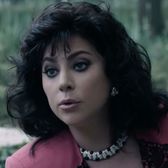 Lady Gaga, House of Gucci
House of Gucci finds Gaga in full-on diva mode, sinking her teeth into the role of Patrizia Reggiani and piling spoonfuls of gravy onto every line. Compared with her self-consciously stripped-down work in A Star Is Born, Gucci lets Gaga show an awful lot of artifice. That hair! That accent! Those nails! She's a hoot, but for an actress who has previously been dinged as an Oscars arriviste, I'm not sure if the movie's campiness works in her favor. (Is her Method-acting line the new "100 people in a room"?) It's probably best to batten down the hatches for the looming stan war regardless.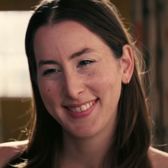 Alana Haim, Licorice Pizza
Could there be a second pop star in the Best Actress race? The youngest Haim sister has graduated from walking down the street in PTA music videos to leading his latest. Playing a dead-end 20-something who starts hanging with a gang of teens, Haim turns in an irresistible performance: As her character comes into her own, so too does she. In a category packed with previous nominees and starrier names, a naturalistic newcomer like Haim will have her work cut out for her, but I could see voters falling.
Current Predix
Olivia Colman, The Lost Daughter; Penélope Cruz, Parallel Mothers; Lady Gaga, House of Gucci; Jennifer Hudson, Respect; Kristen Stewart, Spencer
Best Supporting Actor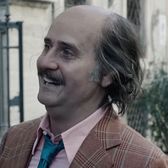 Jared Leto, House of Gucci
Mamma mia! No one in the Gucci cast goes as grande as Leto, who piles on the prosthetics to play a black-sheep cousin, a performance multiple critics have compared to figures from the Super Mario franchise. While there's a nonzero chance that Leto's performance will set back Italian representation 150 years, Supporting Actor sometimes has room for an oversize comic turn like this one, especially in a year otherwise lacking in much star power.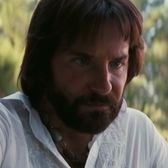 Bradley Cooper, Licorice Pizza
Cooper shot to the top of many pundits' predictions after his gonzo turn as Jon Peters got primo placement in the Licorice Pizza trailer. Well, not only does Cooper turn out to have barely more screen time than he does in the trailer, one of his biggest moments doesn't even appear in the film itself. (It's relegated to the closing credits.) A fun cameo but not really Oscar material.
Current Predix
Jamie Dornan, Belfast; Ciarán Hinds, Belfast; Richard Jenkins, The Humans; Jared Leto, House of Gucci; Kodi Smit-McPhee, The Power of the Dog
Best Supporting Actress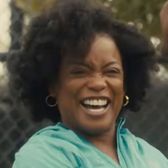 Aunjanue Ellis, King Richard
King Richard is undoubtedly Will Smith's movie, but it takes time to let Ellis's Oracene Price have her say, too. Accordingly, the co-stars were just announced as the joint Performers of the Year at the Santa Barbara Film Festival, a key late-stage stop on the awards circuit. Warner Bros. is treating Smith and Ellis as a package deal, which should make for all the more shine on the veteran character actress.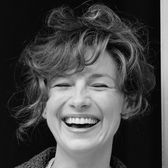 Catriona Balfe, Belfast
After wowing festival crowds, Kenneth Branagh's ostensible front-runner will face actual audiences this weekend — a chance not only to test its strength but also to shake out its quartet of supporting players. Balfe's winsome Ma appears to be leading the pack so far. Says Jeannette Catsoulis, "Her authenticity steadies the heartbeat of a film whose cuteness can sometimes grate."
Current Predix
Catriona Balfe, Belfast; Judi Dench, Belfast; Kirsten Dunst, The Power of the Dog; Aunjanue Ellis, King Richard; Ruth Negga, Passing