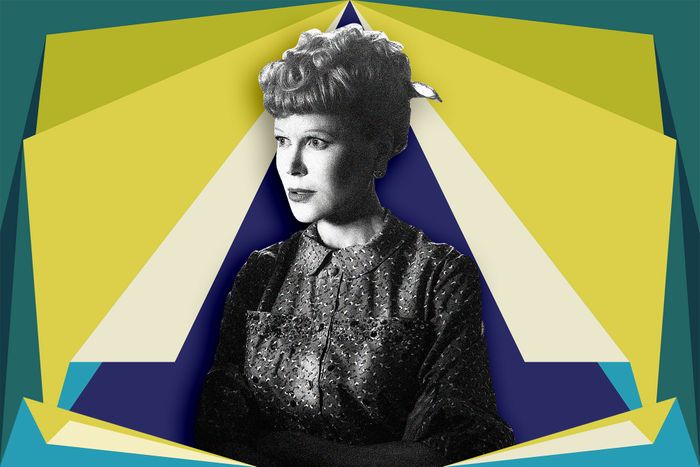 Nicole Kidman in
Being the Ricardos
.
Photo-Illustration: Vulture; Photo by Glen Wilson/Amazon Studios
Every week between now and February 8, when the Academy Award nominations are announced, Vulture will consult its crystal ball to determine the changing fortunes of this year's Oscars race. In our "Oscar Futures" column, we'll let you in on insider gossip, parse brand-new developments, and track industry buzz to figure out who's up, who's down, and who's currently leading the race for a coveted Oscar nomination.
Best Picture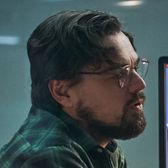 Don't Look Up
Just as celebrity breakups preempt a planet-killing comet in Adam McKay's apocalypse satire, so too does Don't Look Up's appearance on both the American Film Institute and National Board of Review top-ten lists serve as a handy distraction from the stratospheric pans that accompany the Netflix film's theatrical release. The film "buckles under the weight of its own smugness," says Stephanie Zacharek. "Being clonked by a meteor would be more subtle." Of course, reviewers had the exact same complaints about Vice, and that film still wound up with eight Oscar nominations. McKay's brand of humor is one place where critics and the Academy simply part ways.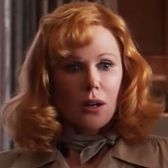 Being the Ricardos
Aaron Sorkin's love letter to Lucille Ball missed the cut at the NBR and AFI and is debuting to mixed reviews, leading many pundits to begin dropping it from their Best Picture predictions. However, I'm sticking with it for now: If there's an audience primed to respond to Being the Ricardos, it's the Hollywood lifers who vote on these things. The film's nuts-and-bolts look at sitcom craft is the kind of inside baseball that plays well with industry viewers, and the way Sorkin's script takes care to give each member of the ensemble a meaty showcase scene should especially endear him to the Academy's largest branch.
Current Predix
Being the Ricardos, Belfast, CODA, Don't Look Up, Dune, King Richard, Licorice Pizza, Nightmare Alley, The Power of the Dog, West Side Story
Best Director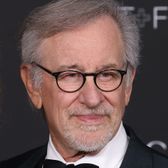 Steven Spielberg, West Side Story
The Academy has generally taken a "You got yours" attitude toward Spielberg, who's only been nominated for Best Director twice since winning for Saving Private Ryan. That drought should end this year, as critics have joined pundits in hailing the 74-year-old's dazzling directorial showmanship. Could he win trophy No. 3? Going against an underappreciated outsider like Jane Campion paints Spielberg as the Goliath in this race, which is rarely the position you want to be in. But as we saw with Frances McDormand and Nomadland in last year's Best Actress race, if the Academy falls hard for your film, it doesn't care how many you've won before.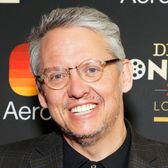 Adam McKay, Don't Look Up
It's been a few weeks of brutal press for McKay, who spent his promo tour relitigating his creative divorce from Will Ferrell and has now become a critical punching bag. "Is Don't Look Up further proof that self-importance has dulled one of Hollywood's funniest minds?" asks David Ehrlich, who compares McKay's mid-career turn toward prestige to "watching the world's greatest jazz musician discover Auto-Tune."
Current Predix
Paul Thomas Anderson, Licorice Pizza; Kenneth Branagh, Belfast; Jane Campion, The Power of the Dog; Steven Spielberg, West Side Story; Denis Villeneuve, Dune
Best Actor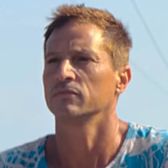 Simon Rex, Red Rocket
Rex has been everywhere promoting Red Rocket, following up our profile with sit-downs with Esquire, GQ, and the Wall Street Journal. He's certainly going for it, and reviews for the A24 dramedy have spotlighted his preternatural charisma, but the likability question remains. Will voters fall under the sway of his porn-star anti-hero, or will they agree with A.O. Scott, who says of Mikey Saber: "He may have made a name for himself via three-minute clips on the internet, but more than two hours in his company is a lot to endure."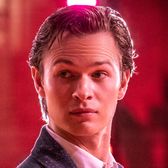 Ansel Elgort, West Side Story
There were two different ways Elgort could have sunk West Side Story: One, with his wooden screen presence, and two, with the controversy over that sexual-assault allegation. (Which he has denied.) Absent further developments in the latter, the industry seems to have decided the situation is unclear enough not to merit a full cancellation. And while many reviews ding Elgort as the weak link in the cast, that hasn't been fatal either, because well, has there ever been a good Tony?
Current Predix
Benedict Cumberbatch, The Power of the Dog; Leonardo DiCaprio, Don't Look Up; Andrew Garfield, Tick, Tick … Boom!; Will Smith, King Richard; Denzel Washington, The Tragedy of Macbeth
Best Actress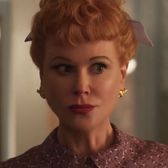 Nicole Kidman, Being the Ricardos
At the Gotham Awards last week, Vanity Fair's Richard Lawson pulled me aside to make a bold prediction: Nicole Kidman was the new Best Actress front-runner. And you know what? He may be right. She's a beloved actress whose only win was nearly 20 years ago, in a showily transformative role as another beloved actress, for whom a second Oscar would serve as a welcome-back present after her sojourn into television. Plus the Sorkinese drama of Ricardos makes for a much more Academy-friendly package than the jazz free-associations of Spencer. Reviews-shmeviews, I'm drinking that bright-orange Kool-Aid.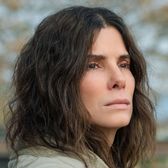 Sandra Bullock, The Unforgivable
Bullock made Bird Box a holiday hit for Netflix a few years back, and now she's reunited with the streamer to play a convicted murderer in this adaptation of the British miniseries Unforgiven. Unfortunately, critics seem to be taking the film's title quite literally with Robert Daniels dubbing the drama both "turgid" and "tepid."
Current Predix
Olivia Colman, The Lost Daughter; Lady Gaga, House of Gucci; Nicole Kidman, Being the Ricardos; Kristen Stewart, Spencer; Rachel Zegler, West Side Story
Best Supporting Actor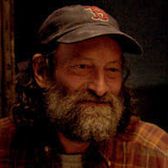 Troy Kotsur, CODA
Early awards bodies have been working hard to ensure that CODA stays in the conversation. A week after Kotsur won Best Supporting Performance at the Gothams — joking in ASL at the podium that he was "absolutely handless" — the little Sundance indie made the grade on the AFI top-ten list. Whether or not the film has the juice to crack Best Picture, there's room in this category for him.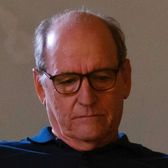 Richard Jenkins, The Humans
Early days, but after an acclaimed TIFF premiere, The Humans seems to have been lost in the shuffle. The Broadway adaptation has been playing on Showtime and in extremely limited theatrical release to no particular reception. While I hope Jenkins can make it in for his performance as a downwardly mobile boomer, I'm no longer saving a seat for him. His turn as a millionaire psycho in Nightmare Alley might prove a better bet.
Current Predix
Jamie Dornan, Belfast; Ciarán Hinds, Belfast; Troy Kotsur, CODA; Jared Leto, House of Gucci; Kodi Smit-McPhee, The Power of the Dog
Best Supporting Actress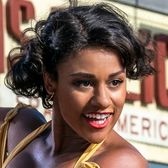 Ariana DeBose, West Side Story
We covered Rita Moreno last week, but what about the woman who inherited her Oscar-winning role? As David Rooney puts it, she's a "whirling, skirt-tossing tornado" who "practically jumps off the screen." But she also excels in the quiet moments: Anita has to make some tricky turns in West Side Story's final act, but the Hamilton alum pulls them off. A year after hosting the Oscars preshow, DeBose could be in line for some attention at the real thing.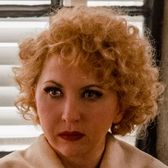 Nina Arianda, Being the Ricardos
Proof of how well Sorkin's script serves his actors is Arianda's Vivian Vance: Instead of merely providing comic relief, she's tasked with inhabiting the frustration of a woman chafing against the restrictions of her fuddy-duddy role. Reviews have been singling her out for praise, though its possible Arianda's higher-profile co-stars will steal all the shine.
Current Predix
Caitríona Balfe, Belfast; Ariana DeBose, West Side Story; Kirsten Dunst, The Power of the Dog; Aunjanue Ellis, King Richard; Rita Moreno, West Side Story