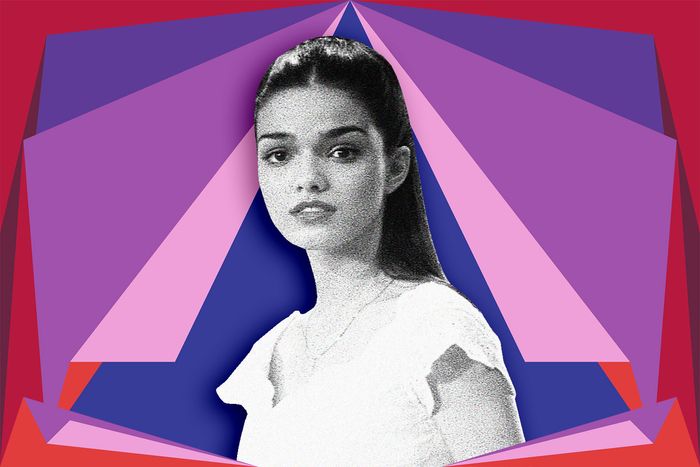 Rachel Zegler in
West Side Story
.
Photo-Illustration: Vulture
Every week between now and February 8, when the Academy Award nominations are announced, Vulture will consult its crystal ball to determine the changing fortunes of this year's Oscars race. In our "Oscar Futures" column, we'll let you in on insider gossip, parse brand-new developments, and track industry buzz to figure out who's up, who's down, and who's currently leading the race for a coveted Oscar nomination.
Best Picture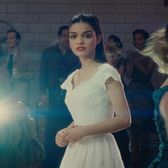 West Side Story
Play it cool, boy? Not a chance. Steven Spielberg's long-delayed remake of the 1962 Best Picture winner couldn't have asked for a better first week, debuting to an ecstatic reaction on Monday and landing a spot on the National Board of Review's top-ten list on Thursday. Pundits are already proclaiming West Side Story our new Best Picture front-runner — could it be? Yes, it could. In a year where voters may be hungering for big, old-fashioned entertainment, West Side Story provides something for everyone: It's both a devoted tribute to the original and an elegant update, the work of a master filmmaker playing fully in the pocket. If the film performs as well as everyone hopes at the holiday box office, watch out.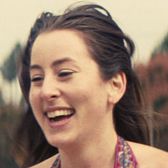 Licorice Pizza
The tastemaker phase of the season began in earnest this week, and few films did better with the cinephiles than Paul Thomas Anderson's '70s reverie, which earned Best Film, Best Director, and Breakthrough Performance prizes from the NBR, and topped it off by taking Best Screenplay from the New York Film Critics Circle. (For their top prize, the New York critics awarded three-hour Japanese drama Drive My Car. Like last year's winner First Cow, it's a sign they'd prefer to go their own way than try to sway the Oscar race.) PTA has never won an Oscar, and suddenly, Licorice Pizza looks like it might have the gas to compete in that wide-open Original Screenplay race.
Current Predix
Being the Ricardos, Belfast, Don't Look Up, Dune, King Richard, Licorice Pizza, The Lost Daughter, Nightmare Alley, The Power of the Dog, West Side Story
Best Director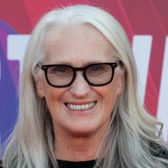 Jane Campion, The Power of the Dog
Campion season approaches! The Kiwi auteur was the recipient of a lengthy tribute at Monday Night's Gotham Awards, and she followed it up by taking Best Director honors from the NYFCC. She appears to be the current front-runner in this race: Even if Best Picture winds up going to a crowd-pleaser like Belfast or West Side Story, Campion's slow, cerebral work on Dog could see her take Director in a split.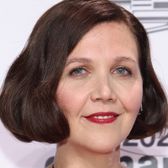 Maggie Gyllenhaal, The Lost Daughter
Gyllenhaal was the big winner at the Gotham Awards, where The Lost Daughter pulled off a near sweep: Best Feature, Best Screenplay, Breakthrough Director, and Best Lead Performance for Olivia Colman (in a tie). Sure, it's only the Gothams, but if these results are any indication, there's a lot of love among the cognoscenti for The Lost Daughter's beachside ennui. If Gyllenhaal snags enough first-time film prizes — which she did again from the NYFCC — will she have the necessary momentum to crack the big category?
Current Predix
Paul Thomas Anderson, Licorice Pizza; Kenneth Branagh, Belfast; Jane Campion, The Power of the Dog; Steven Spielberg, West Side Story; Denis Villeneuve, Dune
Best Actor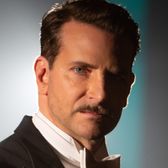 Bradley Cooper, Nightmare Alley
Nightmare Alley was the other big awards hopeful to bow this week, as Guillermo del Toro's carnival noir revealed itself as a handsomely mounted period piece in the same vein as The Shape of Water, with that film's jovial humanism replaced with a devilish black heart. For perhaps that reason, pundits are torn on whether Nightmare Alley is an all-around contender or merely a crafts play. Cooper is in the thick of this debate: Playing a carnie who reinvents himself as a mentalist, the actor undergoes a series of drastic transformations over the course of the film, but his character remains such a bastard that voters might prefer to steer clear.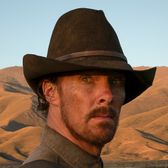 Benedict Cumberbatch, The Power of the Dog
With King Richard losing a tiny bit of luster, might Cumberbatch be able to make this a real race? The NYFCC certainly raised the question, handing Cumberbatch's jerkass rancher its Best Actor award. (Though Will Smith didn't have a terrible time either, taking home the NBR prize.) Cumberbatch's commanding turn playing against type could make him an appealing alternative in this race, though the optics of another Black front-runner being usurped by another Brit are not great.
Current Predix
Benedict Cumberbatch, The Power of the Dog; Leonardo DiCaprio, Don't Look Up; Andrew Garfield, Tick, Tick … Boom!; Will Smith, King Richard; Denzel Washington, The Tragedy of Macbeth
Best Actress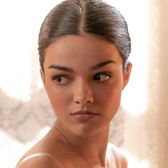 Rachel Zegler, West Side Story
Zegler has been waiting an awful long time to make her film debut, but the delay was worth it: She only had to wait three more days for her first Best Actress award, courtesy of the NBR. As Sondheim might say, it's alarming how charming she is; Zegler sells her romance with Ansel Elgort as if her entire life depended on it. (Plus, unlike Natalie Wood, she has the benefit of doing her own singing and actually being Latina.) Longtime readers of this column know how much Oscar loves an ingenue, and I think Zegler just joined Kristen Stewart and Nicole Kidman as this race's three locks.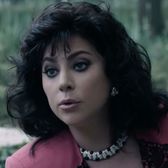 Lady Gaga, House of Gucci
There are a few different movies inside House of Gucci, but Gaga is in the best one: a tragedy about a woman who turns her husband into the man of her dreams, only to find this new man no longer wants her. By naming her Best Actress, the NYFCC planted a flag and said yes, this is an awards performance. And thank God. Oscars season is more fun when Gaga's in it.
Current Predix
Olivia Colman, The Lost Daughter; Lady Gaga, House of Gucci; Nicole Kidman, Being the Ricardos; Kristen Stewart, Spencer; Rachel Zegler, West Side Story
Best Supporting Actor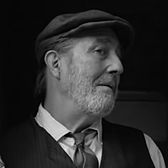 Ciarán Hinds, Belfast
The tangled knot that is the Belfast ensemble got a little looser on Thursday, when the NBR awarded Hinds's twinkly-eyed grandpa in Supporting Actor. Never before nominated, the Irish veteran may be in line for the same type of career-achievement attention that has recently gone to Jonathan Pryce and Richard E. Grant. Hinds supplies much of the movie's humor and heart, and he's the performer director Kenneth Branagh often leans on to deliver each scene's comic button.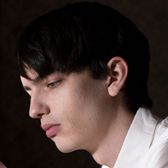 Kodi Smit-McPhee, The Power of the Dog
After Slow West, casting directors are still looking at Smit-McPhee and thinking, Now there's a guy who looks out of place in a Western. As a creepy twink with a heart of gold, the young Australian proves an intriguing foil to Benedict Cumberbatch's butch cowman, and some of the decisions his character makes will keep viewers talking long after the credits have run. The NYFCC got the ball rolling by giving Smit-McPhee Supporting Actor honors, and more critical love could be in store.
Current Predix
Jamie Dornan, Belfast; Ciarán Hinds, Belfast; Richard Jenkins, The Humans; Jared Leto, House of Gucci; Kodi Smit-McPhee, The Power of the Dog
Best Supporting Actress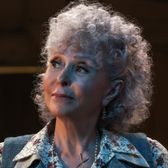 Rita Moreno, West Side Story
Sixty years after winning an Oscar for the original West Side Story, is Moreno in line for another? In a character invented for this production, the nonagenarian is the mournful soul of the film, and Spielberg even reshuffles the musical numbers to give her a showcase ballad. New Anita Ariana DeBose is earning buzz for her own spirited performance, but on a pure Oscar-narrative level, it'll be hard for anyone to compete with Moreno.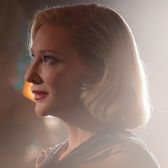 Cate Blanchett, Nightmare Alley
Blanchett certainly understands the assignment on Nightmare Alley, inhabiting the role of a femme-fatale psychiatrist as if she'd been poured into it. While she has a slinky chemistry with Bradley Cooper, she's also in less of the movie than you'd expect, and the "glamorous woman with a secret" character is not a million miles away from parts she's played before. She may struggle to break through in a race that's gotten a little more crowded recently. Still, we'll always be left with Rooney Mara calling her a "frozen-faced bitch."
Current Predix
Caitríona Balfe, Belfast; Kirsten Dunst, The Power of the Dog; Aunjanue Ellis, King Richard; Rita Moreno, West Side Story; Ruth Negga, Passing