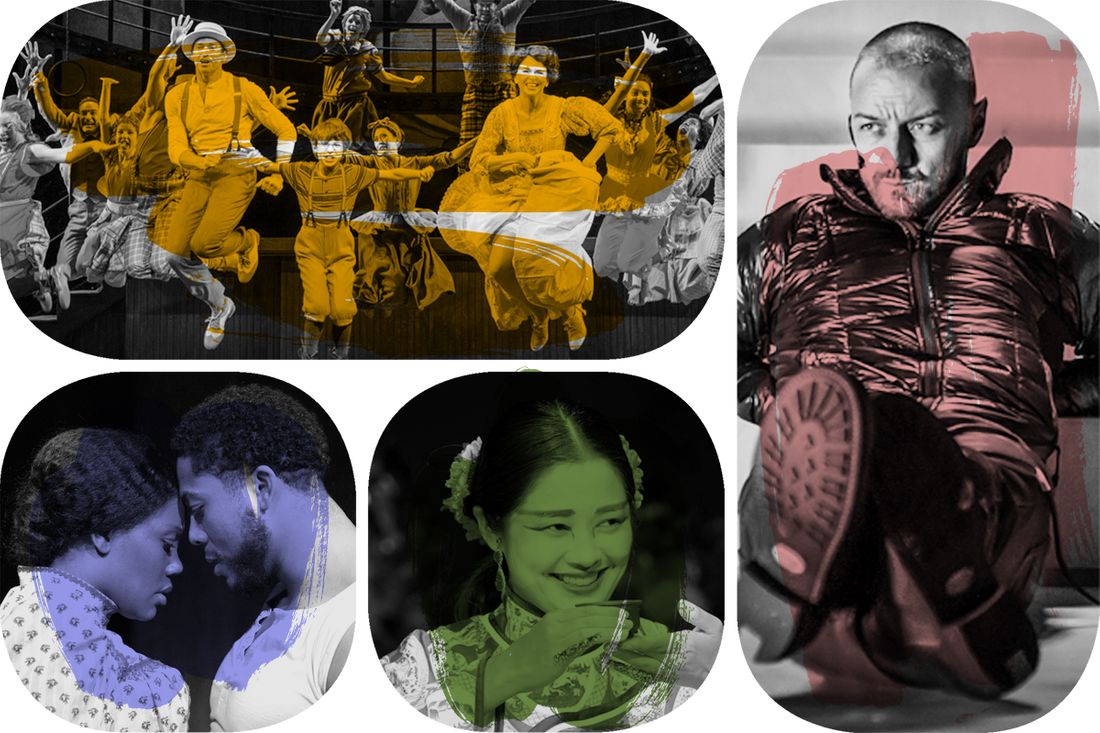 Photo-Illustration: Vulture; Photos by Joan Marcus, Marc Brenner, Julieta Cervantes and T. Charles Erickson/Long Wharf Theatre
Now that we've seen that it can be done, the theatrical floodgates are truly open. After a precedent-breaking autumn, the lineup for this coming season looks almost … normal? The post-vaccine fall, full of adventurous choices and wild gambles, has turned back toward slightly safer bets with the return on Broadway of big musicals and starry plays. Off Broadway houses are bringing out the pieces they packed away in cotton when the theaters shut down, and there's a slight sense of déjà vu, because many of them were originally scheduled to open in 2020. Of course, we will see all of them with changed eyes.
With the Omicron wave rocking all boats, though, some of the dates for January shows have changed. Almost every announced show is still planning a run, but preview periods are extending and press openings are moving back. Vaccination requirements have been in place since last year, but now some venues ask that audiences be boosted and/or show a negative COVID test, and these conditions too have been in constant motion since the beginning of the year. So get excited about these shows … but keep a weather eye on the theaters' websites, since the one thing we can predict is that something will change.