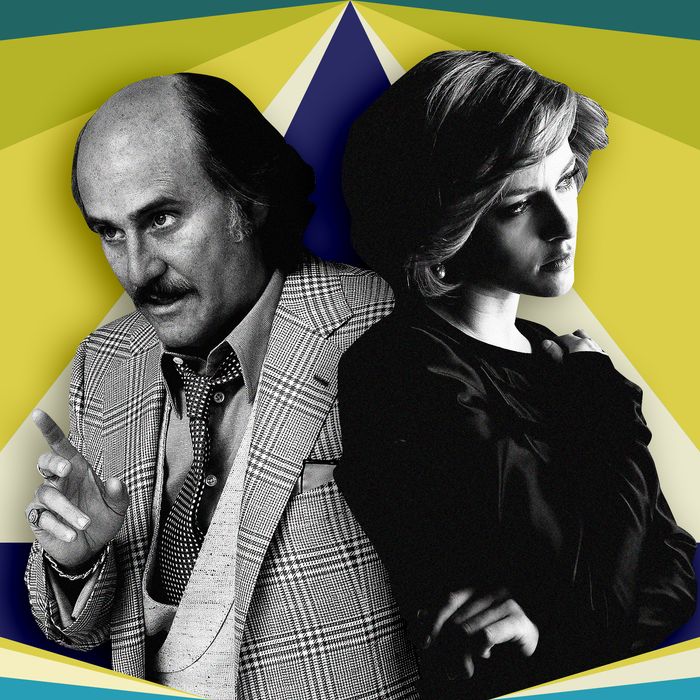 Photo-Illustration: Vulture; Photos by MGM and NEON
Every week between now and February 8, when the Academy Award nominations are announced, Vulture will consult its crystal ball to determine the changing fortunes of this year's Oscars race. In our "Oscar Futures" column, we'll let you in on insider gossip, parse brand-new developments, and track industry buzz to figure out who's up, who's down, and who's currently leading the race for a coveted Oscar nomination.
Best Picture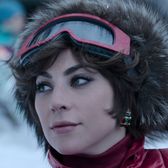 House of Gucci
Earlier this season, I pegged House of Gucci as potentially this year's Hustlers — a meme-able crowd-pleaser that gets dinged by awards voters for its lack of prestige. What that analysis neglected to consider was that Hustlers was directed by an up-and-coming filmmaker and was about strippers, whereas Gucci is directed by a four-time Oscar nominee and is about incredibly wealthy Italian people. The prestige was baked in! Those of us who thought the Gucc' was cooked are eating crow this week, as Ridley Scott's fashion melodrama showed up big at the BAFTA longlists and tied Power of the Dog for the most SAG nominations. With strong support from the Academy's largest branch, and a not-totally-depressing box office, is this our elusive tenth nominee?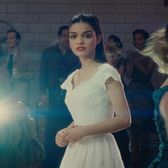 West Side Story
For years, Oscarologists loved to tell you that missing a Best Cast nom at SAG was the secret death of a film's Best Picture hopes, but that stat's faded recently: The Shape of Water, Green Book, and Nomadland all won without it. However, those films all got their due from SAG elsewhere, as did The Power of the Dog, this year's other big ensemble snub. Not so with West Side Story, which could only score a lone nomination for Ariana DeBose. Screener access was apparently an issue, but even so, a self-inflicted wound is not ideal for a film that aspires to be a major contender. And with the Golden Globes going Twitter-only, I doubt WSS's big wins there are the best medicine.
Current Predix
Belfast, Being the Ricardos, CODA, Don't Look Up, Dune, House of Gucci, King Richard, Licorice Pizza, The Power of the Dog, West Side Story
Best Director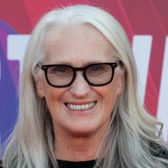 Jane Campion, The Power of the Dog
None of the top contenders got everything they wanted this week. Globe winners Belfast, Dune, and King Richard also had big misses at SAG, while Licorice Pizza was one Bradley Cooper cameo away from blanking entirely. The status quo is good enough for the current Best Director front-runner, who added to her lead with a win at the zombie-Globes Sunday night.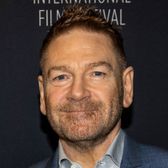 Kenneth Branagh, Belfast
The Globes preferred Power of the Dog to Belfast, but they handed Branagh Best Screenplay as a consolation prize. That's a plausible vision of how Oscars Night might unfold as well, though with that Best Cast nod at SAG, Team Belfast would not be remiss in dreaming bigger.
Current Predix
Paul Thomas Anderson, Licorice Pizza; Jane Campion, The Power of the Dog; Ryûsuke Hamaguchi, Drive My Car; Steven Spielberg, West Side Story; Denis Villeneuve, Dune
Best Actor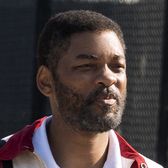 Will Smith, King Richard
Smith was probably the winner most hurt by the lack of a normal Globes telecast: Can't you just imagine him bringing down the house with a barnstorming speech? Nevertheless, with that Globe win and spots at SAG and the BAFTA longlist secured, this train seems to be arriving right on schedule.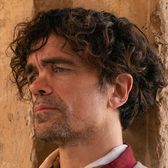 Peter Dinklage, Cyrano
Dinklage couldn't notch the upset over Andrew Garfield at the Globes, and he lost his seat to Javier Bardem at SAG. He's still in the mix at BAFTA, but momentum may be hard to come by: Rivals like Bardem and Leonardo DiCaprio are repping titles in the Best Picture conversation, while Cyrano keeps getting delayed.
Current Predix
Benedict Cumberbatch, The Power of the Dog; Leonardo DiCaprio, Don't Look Up; Andrew Garfield, Tick, Tick … Boom!; Will Smith, King Richard; Denzel Washington, The Tragedy of Macbeth
Best Actress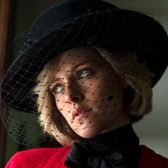 Kristen Stewart, Spencer
Do Oscar pundits know everything? They don't. The woman we'd crowned the early front-runner fell to Earth this week, losing the Best Actress in a Drama Globe to Nicole Kidman and getting shockingly snubbed by SAG, where Spencer's artsy alienation proved too much for the Guild's notoriously pumpkin-spiced taste. An Oscar nomination is still in the cards, but to win, all she needs is a miracle — no one's ever won Best Actress after being snubbed by SAG.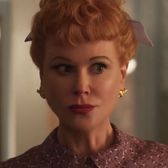 Nicole Kidman, Being the Ricardos
Last month, we asked if Kidman was the new Best Actress front-runner, and with Stewart stumbling, she's the most likely candidate to slide into pole position. (Though I will listen to arguments for Olivia Colman.) I don't know if an imaginary portrait of Lucille Ball is the kind of movie Kidman's fans were hoping she'd win her second Oscar for, but they might want to start making space for the possibility.
Current Predix
Jessica Chastain, The Eyes of Tammy Faye; Olivia Colman, The Lost Daughter; Lady Gaga, House of Gucci; Nicole Kidman, Being the Ricardos; Kristen Stewart, Spencer
Best Supporting Actor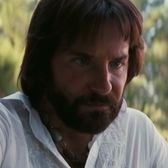 Bradley Cooper, Licorice Pizza
Some of us discounted Cooper's gonzo turn as Jon Peters due to his lack of screen time, but SAG didn't mind, handing him Licorice Pizza's only nomination. Cooper is a hoot in his pair of scenes, and with Alana Haim having trouble gaining traction in a crowded Best Actress field, this category could be an easier place to reward Paul Thomas Anderson's '70s time capsule. Plus, you can't deny that Haim being overlooked in favor of her older male co-star would be a perfect illustration of the themes of Licorice Pizza.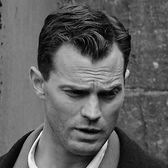 Jamie Dornan, Belfast
In the worst thing to happen to Belfast since Brexit, Dornan and co-star Ciarán Hinds were both left out of the SAG lineup. Since Kenneth Branagh's film otherwise maintained its Best Picture bona fides, I doubt the double snub will repeat at the Oscars, though if there's just one spot, Hinds is the one who most embodies Belfast's charm. Considering Hollywood's well-known bias against extremely handsome men, Dornan may find himself outside the final five.
Current Predix
Bradley Cooper, Licorice Pizza; Ciarán Hinds, Belfast; Jared Leto, House of Gucci; Troy Kotsur, CODA; Kodi Smit-McPhee, The Power of the Dog
Best Supporting Actress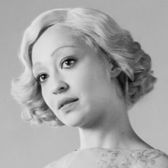 Ruth Negga, Passing
The gerund queen stays in the picture! Passing has become the Jan Brady of Netflix's Oscar contenders, but that hasn't prevented Negga's enigmatic performance from showing up at most of the important precursors, including SAG this week. If you're looking for a wild card to go along with the Best Picture quartet of Balfe, DeBose, Dunst, and Ellis, the Irish actress is your safest bet.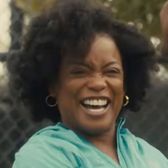 Aunjanue Ellis, King Richard
Ellis, meanwhile, failed to hold serve against the competition when she couldn't score individual recognition at SAG (though she was nominated in Best Cast as part of King Richard's ensemble). She'll have to hope the Academy considers her and Smith more of a package deal than Guild voters did.
Current Predix
Caitríona Balfe, Belfast; Ariana DeBose, West Side Story; Kirsten Dunst, The Power of the Dog; Aunjanue Ellis, King Richard; Ruth Negga, Passing