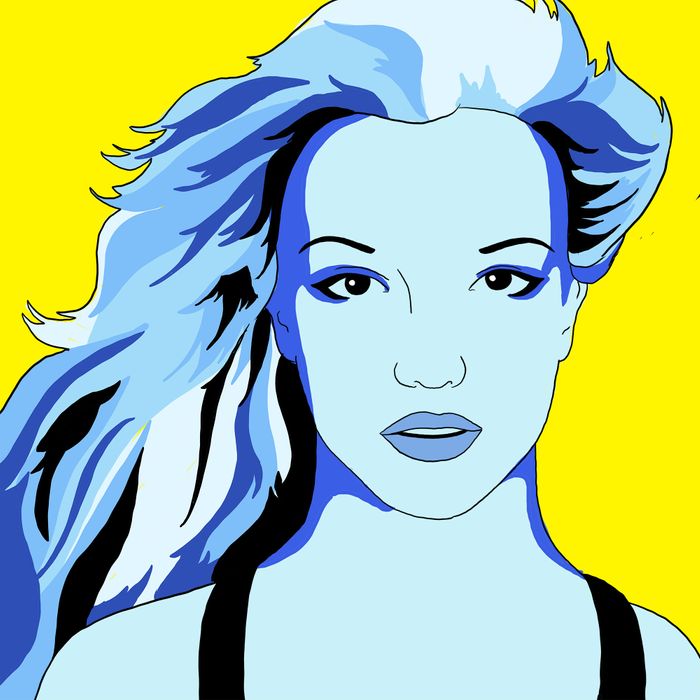 Illustration: Iris Gottlieb.
For many listeners, hearing Britney Spears's "Toxic" for the first time in 2003 was a moment of epiphany. Spears slides from her chest voice in the verse up to an eloquent falsetto in the pre-chorus, doing both in the chorus. The song's producers, Bloodshy & Avant, combined a matrix of sounds that should not go together — a 1981 Bollywood love song, electric surf guitar, and funky synthesized bass — into an unforgettable melange. And Cathy Dennis's lyrics, which spins a universal tale of trying to resist temptation (and ultimately failing), have such a lasting power. "Toxic" has been named one of the greatest tracks of the 21st century by multiple publications, and rightfully so.
Despite its success, though, when "Toxic" was released as the second single from Spears's fourth album, In the Zone, even the song's writers thought it was too "weird" to become a hit. Not only did it become one, it was one of Britney's most durable singles, lasting 20 weeks on Billboard's Hot 100 and peaking at No. 9. (On a just-launched platform, the iTunes Music Store, audiences made it a digital best seller as well.) And almost 20 years after its release, "Toxic" is still rippling through the culture. It's been covered as a jazz-noir ballad by Yael Naim, a screamo anthem by A Static Lullaby, and a bluegrass burner by Nickel Creek. In 2022, the song enjoyed yet another revival in the form of DJ duo Altego's viral TikTok mash-up of the song with Ginuwine's "Pony." This week, Switched on Pop dives into the elements that make "Toxic" so enduring.