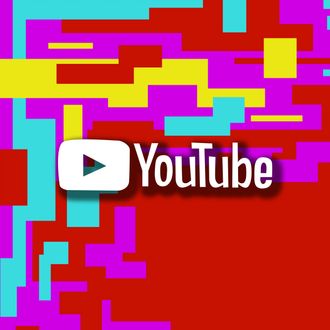 Tech companies and telecom providers in Europe, Australia, and Canada are blocking Russian state-controlled media outlets in light of the Putin regime's invasion of Ukraine. On February 27, European Union president Ursula von der Leyen tweeted that the "state-owned Russia Today and Sputnik, and their subsidiaries, will no longer be able to spread lies to justify Putin's war" and announced a ban on these outlets. Multiple tech platforms have complied with the E.U.'s media ban and deplatformed, demonetized, or blocked RT and Sputnik from their services. On Thursday, March 3, CNN Business reported that RT America — the U.S. cable branch of the Russia-owned news network — is effectively shutting down. Its production company's general manager, Misha Solodovnikov, told staff in a memo that RT America is ceasing production at its New York, L.A., Miami, and D.C. locations "as a result of unforeseen business interruption events." RT America will be letting go of its U.S. staff, with Solodovnikov stating, "we anticipate this layoff will be permanent."
Russia has blocked access to the BBC website, Facebook, and Twitter, in response to their freezes and bans on operations on March 5, according to Deadline. Russian parliament approved sanctions against the media sites, as they are "foreigners who infringe on the rights of Russian citizens." In late February, several media companies have either suspended services or Russian state-sponsored content from their applications. Here is how media and tech companies have responded to Russia's state-controlled media.
Spotify
Spotify closed its Russian offices indefinitely on March 2 in response to the invasion. It also limited discoverability features for Russian state-sponsored media on the app without disabling its service for Russian customers. Spotify teams have begun reviewing thousands of news links, removing all content sponsored by the Kremlin, including RT and Sputnik. The company asserted that it will aid individual Spotify employees in Russia and Ukraine.
Meta
On February 25, Meta's head of security policy, Nathaniel Gleicher, announced via Twitter that the company is "now prohibiting Russian state media from running ads or monetizing on our platform anywhere in the world." By February 28, the Facebook and Instagram parent company's president of global affairs, Nick Clegg, announced that Meta would "be restricting access to RT and Sputnik across the E.U. at this time." This means the outlets' pages are not accessible on Facebook and Instagram.
Apple
BBC News reported on March 1 that Apple will be halting all product sales in Russia, as well as limiting Apple Pay and Apple Maps services. Apple also shared they are limiting live traffic and incidents reports in Ukraine as a safety precaution. A few days ago on February 25, Vice Prime Minister of Ukraine Mykhailo Fedorov publicly asked Apple to discontinue services in Russia, including blocking access to the app store.
Google and YouTube
Reuters reported on February 26 that Google is barring Russian state-owned media outlets "from receiving money for ads on their websites, apps, and YouTube videos" as well as blocking Russian media's access to Google's ad-services tools, search function, and Gmail.
The official Google Europe account tweeted on March 1 that the company is "blocking YouTube channels connected to RT and Sputnik across Europe, effective immediately."
BBC News
On March 4, the BBC announced that they were suspending work for all journalists in Russia, in order "to expose them to the risk of criminal prosecution simply for doing their jobs." The BBC's director-general Tim Davie stated, "Truth is often the first casualty of war. In a conflict where disinformation and propaganda is rife, there is a need for factual and independent news people can trust." This was in response to a new law in Russia that threatened to jail those spreading "fake news" about the armed forces.
TikTok
A spokesperson for TikTok told NPR on February 28 that the app is blocking RT and Sputnik's pages and content on the social-media platform in the E.U. On March 6, TikTok also announced that it would be suspending new content and live streaming abilities for the time being, citing Russia's "fake news" law (per Deadline).
Microsoft
Microsoft president and vice-chair Brad Smith published a blog post on February 28 announcing the company is "removing RT news apps from our Windows app store," de-ranking RT and Sputnik results on Bing, and no longer displaying "any state-sponsored RT and Sputnik content" on MSN.
Smith also revealed that Microsoft's Threat Intelligence Center has been detecting cyberattacks "directed against Ukraine's digital infrastructure," including a new malware package named FoxBlade, and is working with the Ukrainian government and NATO to inform them of security concerns.
Roku
Roku spokesperson Kimberly Sampson told The Verge on Tuesday, March 1: "We are removing RT from the Roku Channel Store everywhere, including the US."
International telecoms
Outside of the E.U., Canada's largest cable operators (Rogers, Bell, Telus, and Shaw) "have said they would drop Russian state-owned broadcaster RT from their channel lineup." Australian satellite operator Foxtel and its public broadcaster SBS have also suspended the transmission of RT broadcasts. On March 1, a DirecTV spokesperson announced the television distributor is no longer carrying RT America "effective immediately."
This post has been updated throughout.