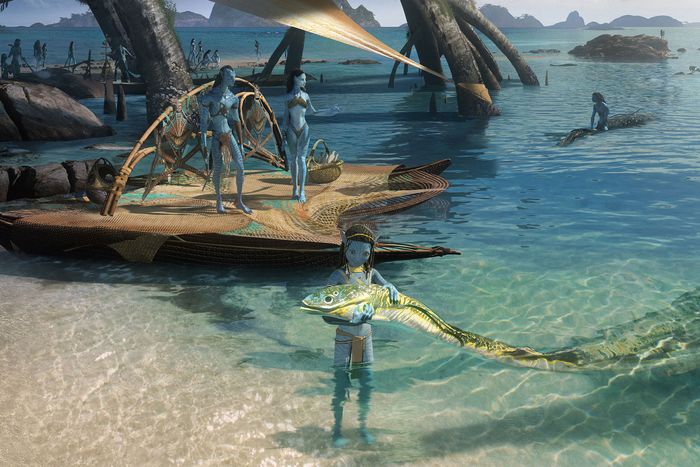 Photo: 20th Century Studios
We're not supposed to know this much about trade shows. Unless you're a tech geek in a CES Discord server, us laymen generally leave trades to the tradesmen. But CinemaCon, which was originally meant primarily for theater owners, is now an unstoppable torrent of blockbuster-movie news updates from all the major studios, and us movie-caring-abouters just have to wade through it all, determining which announcements are actually interesting news (Bad Bunny as a Marvel superhero) and which are just franchises stalling. With one day left of CinemaCon 2022, we've gathered up some important movie announcements … with a catch. Most of them are just shit we made up. Are you a devoted enough fan to tell the real news from the decoys?
Can You Spot the Real CinemaCon News?
Find the real CinemaCon studio announcement among the fakers.