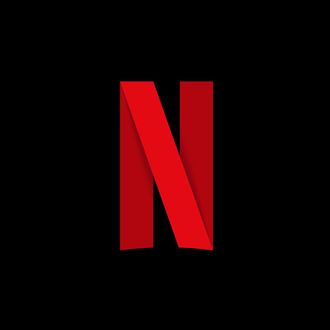 Update: June 21, 9:19 a.m.: One of the surviving passengers from the fatal van crash on the Netflix production The Chosen One, actor Yeray Albelda, has shared more details regarding the tragedy. Albelda told the Los Angeles Times about the circumstances leading to the June 16 incident, starting with that he "never saw anything strange … I never saw flat tires or exposed cables," and that he had not heard complaints about tired drivers. However, Albelda said that people on set complained about being driven for two hours to set because they couldn't get hotel rooms near the production. He said several passengers, including Ray Garduño and Juan Francisco González, who died in the crash, were on their way home for a week-and-a-half-long break. At one point during the drive, the group stopped for burritos. Albelda fractured his skull and collarbone and has no memory of the crash.
Update, Monday, June 20, 9:10 p.m.: Amid a reportedly ongoing investigation, Netflix has issued a statement calling the van crash involving cast and crew members of the Netflix series The Chosen One an "unfortunate accident." The June 16 crash, which took place in Mexico, left two actors dead and six people injured. "We are deeply saddened by the tragic accident that took the lives of Ray Garduño and Juan Francisco González," Netflix said in a statement to Deadline. "Our thoughts are with their loved ones and with those injured during this unfortunate accident."
Friends of the two deceased actors have raised concerns about the production's working conditions, with novelist Rick Zazueta claiming in a lengthy June 18 Facebook post that The Chosen One's cast had "been complaining openly" about logistical and transport issues. Zazueta alleged that the van that transported the cast and crew had "easily identifiable signs of danger," including worn out tires, noisy brakes, a loose steering wheel, and faulty seat belts. He further alleged that overworked drivers and travel plans made "without experienced local knowledge of the area" also contributed to the crash. "[Two lives] is a lot of blood to pay for somebody else's negligence," he wrote.
Redrum, the production company that worked on the series, maintained in a statement to Deadline that proper precautions were taken. "All of us on the production of The Chosen One are shocked by the tragic accident that occurred last Thursday, while on transit from Santa Rosalía, Baja California, to the local airport," the statement reads. "We are deeply saddened by the passing of our colleagues Ray Garduño and Juan Francisco González and are closely supporting all those affected by this unspeakable tragedy. Redrum has been cooperating with local authorities and initial reports and accounts from witnesses indicate that all safety protocols were in place and this was an unfortunate accident."
Original story published June 18, 2022, follows.
Several actors and crew members from the upcoming Netflix series The Chosen One were involved in a fatal car crash in Mexico on Thursday, June 16. According to the Baja California Department of Culture, two actors, Raymundo Garduño Cruz and Juan Francisco González Aguilar, died in the accident, and six unnamed cast and crew members were injured. They were riding in a van on their way to an airport in Mexico when the van crashed and flipped over, per Deadline. Redrum, the company producing the series, has temporarily paused the production and stated that the six injured, two other cast members and four crew members, are in stable condition.
The Chosen One, which differs from the Brazilian thriller show, is based on the comic-book series American Jesus by Mark Millar and Peter Gross. It follows a 12-year-old boy who learns he's the returned Jesus Christ, destined to save humankind. Vulture has reached out to Netflix for comment on the car accident.