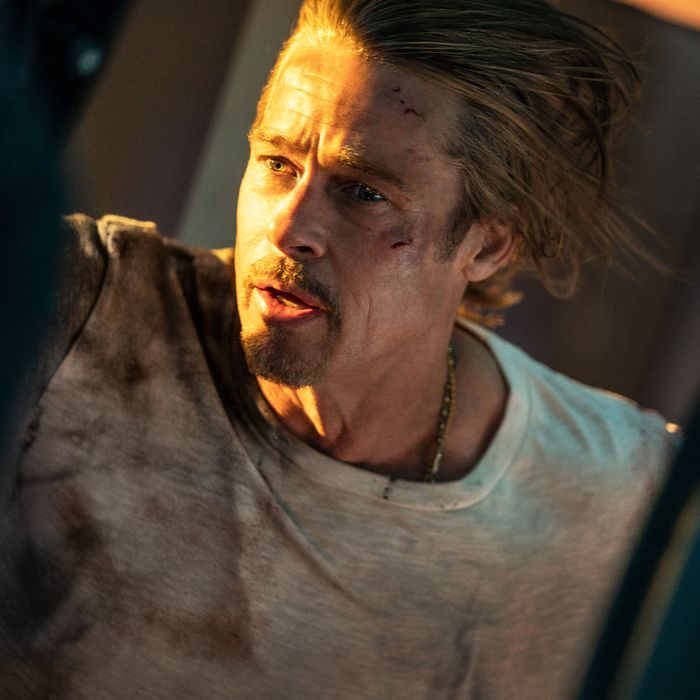 Photo: Scott Garfield/Sony Pictures
This article was originally published in January and has been updated with new releases.
While 2022 kicked off with a host of screen adaptations, the next handful of months holds many more page-to-screen interpretations of the books probably filling up your to-read pile. Bullet Train just pulled into theaters, and two huge fantasy franchises — Lord of the Rings and Game of Thrones — are getting new shows, which offers a good excuse to (re-)read the series. From graphic novels to memoirs to short horror stories, here are the most anticipated adaptations coming soon to a screen near you.
Bonus
New York Magazine's "How an Aspiring 'It' Girl Tricked New York's Party People," by Jessica Pressler
From the very beginning, the jaw-dropping true story of Anna Delvey was destined for cinematic adaptation. The Netflix series Inventing Anna is based upon the New York Magazine article "How an Aspiring 'It' Girl Tricked New York's Party People" by Jessica Pressler, who is a producer on the new Netflix show. Told through the perspective of an investigative journalist (a character based on Pressler), the show unpacks how Delvey tricked every New York socialite she came into contact with for money, power, and Instagram followers. Inventing Anna is a highly addictive retelling of Delvey's daring antics and the fallout of her stolen life.
Inventing Anna, starring Julia Garner, Anna Chlumsky, and Alexis Floyd, is streaming on Netflix.