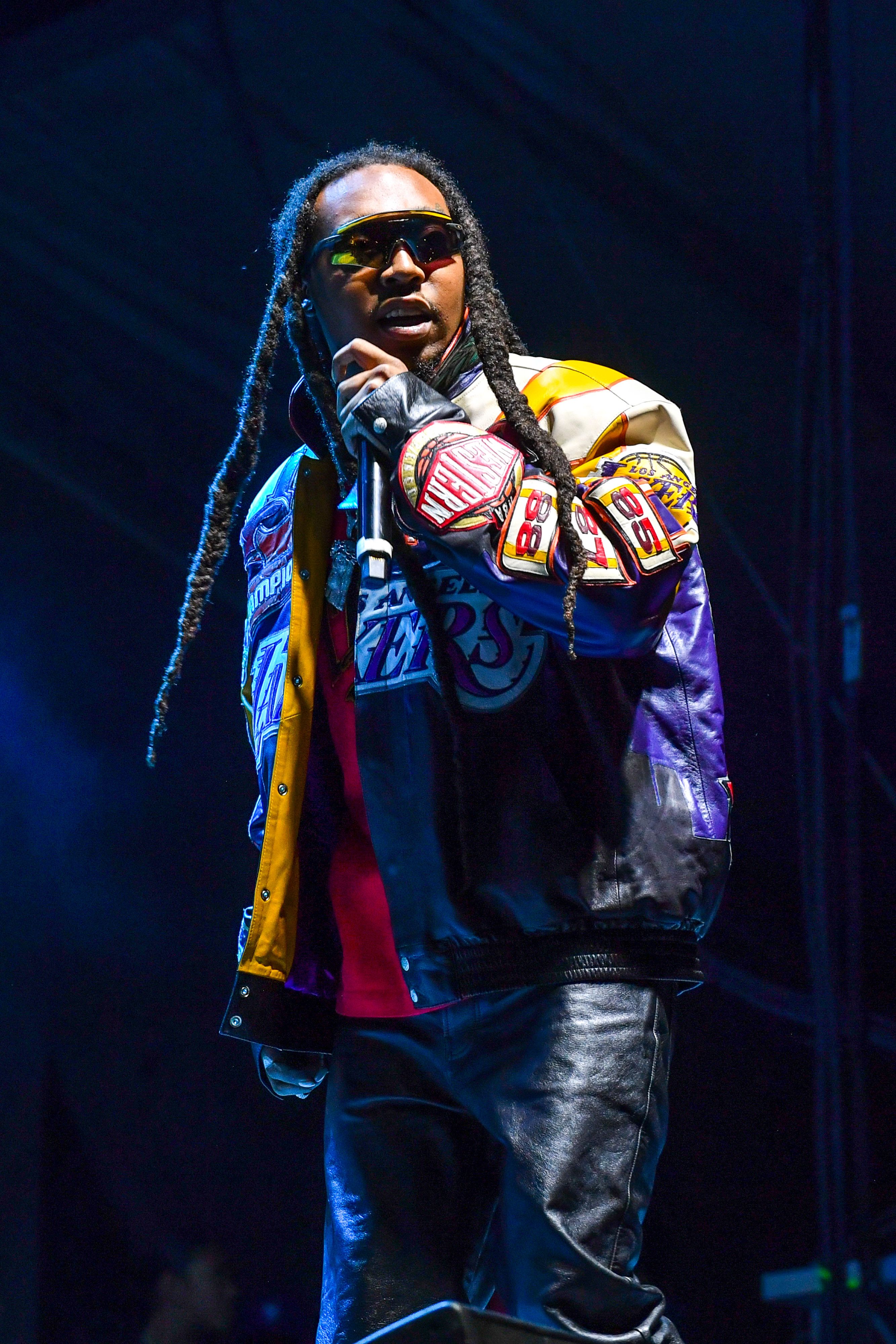 Photo: Aaron J. Thornton/WireImage
Takeoff, a member of the hip-hop trio Migos, was fatally shot at a party on November 1 at a bowling alley in Houston, police have confirmed. Takeoff, whose legal name was Kirshnik Khari Ball, was 28. Rolling Stone and TMZ first reported the news. Two others were wounded during the shooting but are reportedly expected to survive. Quavo, a member of Migos and Ball's uncle, was also present at the bowling alley but not harmed, per reports. "It is with broken hearts and deep sadness that we mourn the loss of our beloved brother Kirshnik Khari Ball, known to the world as Takeoff," Quality Control, Migos' label, said in a statement. "Senseless violence and a stray bullet have taken another life from this world and we are devastated." The label also requested: "Please respect his family and friends as we all continue to process this monumental loss."
Ball, the youngest member of Migos, was born in Lawrenceville, Georgia, in 1994. He started rapping with family members Quavo and Offset in 2008, first as Polo Club before they changed their name to Migos. The trio's 2013 breakout track, "Versace," which was remixed by Drake, strengthened their popularity and mainstreamed the group's patented triplet flow. By 2016 they were superstars, landing a No. 1 hit with "Bad and Boujee" as well as the top spot on the Billboard 200 with their album Culture (they would repeat the feat a year later with its follow-up, Culture II). Takeoff was long credited as one of the trio's key voices thanks to his sharp, bass-heavy vocals on the mic and reserved demeanor off it. He would later find success on his own thanks to The Last Rocket, his lone solo effort, which peaked at No. 4 on the Billboard 200. In October, he and Quavo released Only Built for Infinity Links as a duo; the project bowed at No. 7 on the charts.
The shooting unfolded around 2:30 a.m., according to authorities. When police arrived, they found Ball dead. During a press conference this afternoon, Houston Police Department sergeant Michael Arrington said that a private party was booked at the bowling venue and that the shooting unfolded after the event. A "large group of people" gathered afterward near the front door, and there was a disagreement. Police are currently seeking witnesses to the shooting.
Drew Findling, an attorney who has represented Ball, told the New York Times that his death was "a devastating loss, particularly for Atlanta."
"When you're around Takeoff, there's a sense of peacefulness about his aura," he said. "He listens to you, he looks at you, he's more focused on what you have to say than what he has to say. The world was starting to learn about Takeoff. It was his time to shine."
This is a developing story and will be updated accordingly.