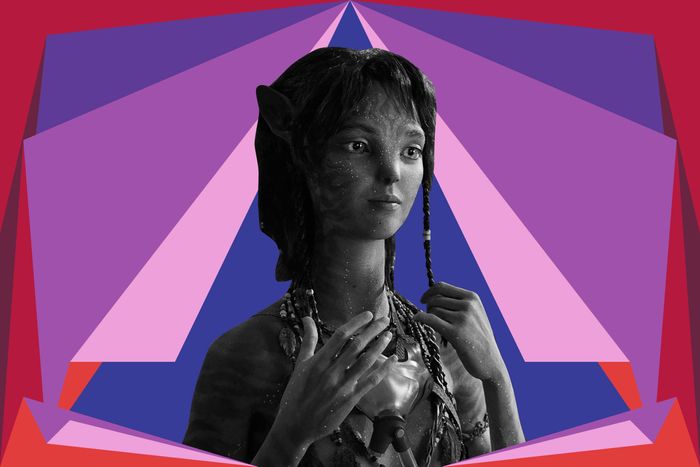 Photo-Illustration: Vulture; Photo Courtesy of 20th Century Studios
Every week between now and January 24, when the Academy Awards nominations are announced, Vulture will consult its crystal ball to determine the changing fortunes of this year's Oscars race. In our "Oscar Futures" column, we'll share insider gossip, parse brand-new developments, and track industry buzz to figure out who's up, who's down, and who's leading the race for a coveted Oscar nomination.
Best Picture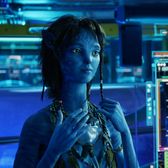 Avatar: The Way of Water
Much has changed in the world since the release of the original Avatar, but reviews for its long-awaited sequel are hitting many of the same notes they did 13 years ago: The conflict's generic, the dialogue ho-hum … but who cares, book me a ticket to Pandora! The original came close to winning Best Picture, and Way of Water has shown up on the NBR and AFI top-ten lists as well as in the Globes' Best Drama category, suggesting it'll be a presence in this race as well. Whether the film "saves theaters" or not, I suspect the sheer scale of the spectacle will help assuage the Oscars' now-perennial anxieties about winning over ordinary moviegoers.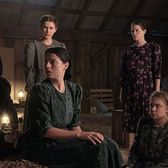 Women Talking
The Golden Globes gave us something to talk about when they left Sarah Polley's intimate drama out of the Picture, Director, and Acting races. The Hollywood Foreign Press Association has reformed its membership, but the new-and-improved HFPA still has zero overlap with the Academy, so this doesn't necessarily mean the death of Women Talking's Oscar dreams. Still, it's a sign the film may not be as strong as it appeared out of Telluride, especially as it also missed a few crucial categories at the Critics' Choice Award nominations. I'm reminded of Little Women, another female-led contender that suffered some shocking snubs at the Globes. The March sisters were able to get their mojo back by doing brisk business at the holiday box office, a move I don't suspect is in Women Talking's playbook. Can these debating Mennonites become enough of a Cause to rebound anyway?
Current Predix
Avatar: The Way of Water, The Banshees of Inisherin, Elvis, Everything Everywhere All at Once, The Fabelmans, Glass Onion, RRR, Tár, Top Gun: Maverick, Women Talking
Best Director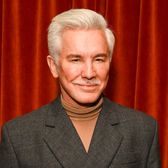 Baz Luhrmann, Elvis
With only five seats available, the Globes' directing slate is the place you look to see who they really liked. While it was not exactly a surprise to see Luhrmann sneak in — if Elvis were any more up the HFPA's alley, it'd be a bowling ball — the nomination was a fitting reward for his efforts to ensure the summer release did not go forgotten this awards season. The Australian has the razzle-dazzle to repeat the feat with Oscar, though considering he missed a directing nom when Moulin Rouge! got into Best Picture, it's no sure thing.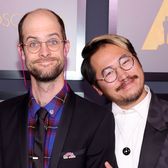 Daniel Kwan and Daniel Scheinert, Everything Everywhere All at Once
I've been hesitant to place the Daniels in my Oscar five, not because they don't deserve it, but because this branch is snobby as hell and I could see the butt-plug-loving duo being a surprise nomination-morning miss. However, they have been nominated at all the important precursors, and rather than play the part of Oscar-season insurgents, they've cultivated personas as the nicest boys in town. Kwan in particular has pushed back on his movie's fans whenever they get a little too aggressive online, which should help lower the temperature on any brewing backlash.
Current Predix
James Cameron, Avatar: The Way of Water; Todd Field, Tár; Baz Luhrmann, Elvis; Martin McDonagh, The Banshees of Inisherin; Steven Spielberg, The Fabelmans
Best Actor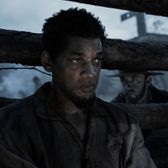 Will Smith, Emancipation
Since the Globes and Critics Choice both feature more nominees in the major races than the Oscars do, it's usually less instructive to look at who gets in and smarter to note who's left out. Case in point is Smith, who couldn't crack the Best Actor in a Drama category at the Globes despite not slapping anyone at the virtual ceremony last year, and who likewise blanked in the six-strong CCA lineup. Considering Emancipation's mixed reception, I'm curious why Apple rushed to get it out this year — was it simply a stalking horse for Smith's actual Oscars comeback years down the line?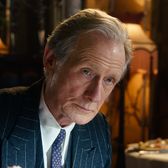 Bill Nighy, Living
One man who did score with both the Globes and the CCA was Nighy, though his reflective turn in this Ikiru remake has hardly been seen outside of festivals. Living is so small, and its release so late, that Nighy's place will probably feel provisional up until the nominations. But nearly a year after the movie's Sundance debut, not only has it not fallen out of the race, it's also managed to crack a few Adapted Screenplay shortlists, suggesting the quiet contender may indeed have enough oomph to land Nighy a lifetime-achievement nomination.
Current Predix
Austin Butler, Elvis; Tom Cruise, Top Gun: Maverick; Colin Farrell, The Banshees of Inisherin; Brendan Fraser, The Whale; Bill Nighy, Living
Best Actress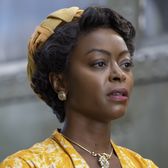 Danielle Deadwyler, Till
Deadwyler was the Golden Globes' most prominent snub, losing her seat in Best Actress in a Drama to Blonde's Ana de Armas. (At which point a million Oscar pundits cried out in unison, "Such a Globes pick.") Till had performed decently up until then, so I don't think she's in danger of falling out of the race. But those who'd pegged Deadwyler as a sleeper for the win may want to reconsider.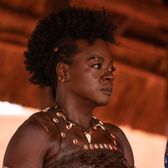 Viola Davis, The Woman King
Davis's delt-forward performance kept pace while rivals like Deadwyler and Olivia Colman each lost a step. She seems on track for a fifth career nomination, though ideally we'd see Gina Prince-Bythewood's action hit pop up in a few more Best Picture lineups to say so with confidence.
Current Predix
Cate Blanchett, Tár; Viola Davis, The Woman King; Danielle Deadwyler, Till; Michelle Williams, The Fabelmans; Michelle Yeoh, Everything Everywhere All at Once
Best Supporting Actor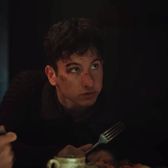 Barry Keoghan, The Banshees of Inisherin
When co-lead Brendan Gleeson decided to run in this category, pundits moaned about him crowding out Keoghan, the movie's actual supporting actor. Luckily for young Barry, that hasn't happened yet: The Globes and the CCA found room for both Dubliners. The comparisons to Power of the Dog's Jesse Plemons, another rising character actor who did yeoman's work in a Best Picture player, are apt. If Banshees keeps rolling, Keoghan's lovable village idiot will be well positioned for a coattail nom. (Note to podcasters: It's pronounced ke-YOW-gan.)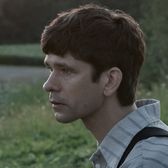 Ben Whishaw, Women Talking
If you seek yet another reason to be worried about Women Talking, look no further. There's a plausible case that his female co-stars have been splitting votes with one another, but Whishaw is all alone in this category, and he hasn't broken through either.
Current Predix
Brendan Gleeson, The Banshees of Inisherin; Judd Hirsch, The Fabelmans; Barry Keoghan, The Banshees of Inisherin; Brad Pitt, Babylon; Ke Huy Quan, Everything Everywhere All at Once
Best Supporting Actress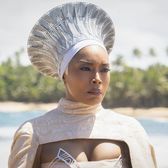 Angela Bassett, Black Panther: Wakanda Forever
My reasons for being skeptical of Bassett making it in were twofold. (1) I don't think Wakanda Forever is getting into Best Picture, and a solo supporting nod is always tough. And (2) if Michael B. Jordan's indelible performance couldn't get in for the original, I was pessimistic an MCU performance with less screen time could. What I neglected to factor in was this: She is Angela Bassett, living legend, and Hollywood loves her. Having been nominated at both the Globes and Critics' Choice Awards, her Queen Ramonda is sitting quite comfortably on the throne.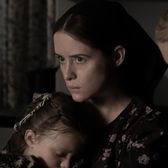 Claire Foy, Women Talking
Four years ago, Foy co-starred in a popular preseason pick, but despite a spirited performance and a surefire clip, her turn as Janet Armstrong in First Man didn't achieve liftoff in the Supporting Actress race. Is history repeating? Snubbed at both of this week's precursors, Foy may see her campaign sacrificed so as not to split votes with co-star Jessie Buckley, the Women Talking performer who's gotten the most awards traction thus far.
Current Predix
Angela Bassett, Black Panther: Wakanda Forever; Jessie Buckley, Women Talking; Kerry Condon, The Banshees of Inisherin; Jamie Lee Curtis, Everything Everywhere All at Once; Stephanie Hsu, Everything Everywhere All at Once