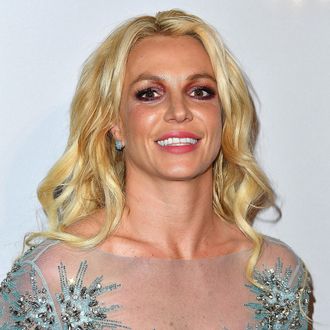 "Leave Britney alone" never stops being true.
Photo: Steve Granitz/WireImage
Apparently, Britney Spears can't have a little social-media blackout without it being cause for fans' concern. After she deleted her Instagram account on January 25, the Ventura County Sheriff's Office conducted a wellness check on the pop star, reportedly after receiving calls from fans, who posted about the calls on social media, though the police did not confirm who they spoke to. "I can confirm that we did get calls into our dispatch, and essentially, I can confirm that we don't believe that Britney Spears is in any kind of harm or any kind of danger," a spokesperson for the sheriff's office confirmed to "Page Six."
Spears, who was released from her conservatorship on November 12, 2021, after 13 years, previously accused her father and former conservator Jamie Spears, among others, of monitoring her phone use and bugging her device. In response to her fans' approach, Spears wrote on Twitter, "I love and adore my fans but this time things went a little too far and my privacy was invaded." "The police never entered my home and when they came to my gate they quickly realized there was no issue and left immediately," she added. "This felt like I was being gaslit and bullied once the incident made it to the news and being portrayed once again in a poor and unfair light by the media." She wasn't lying — seems like wherever Britney Spears turns, people want a piece of her.