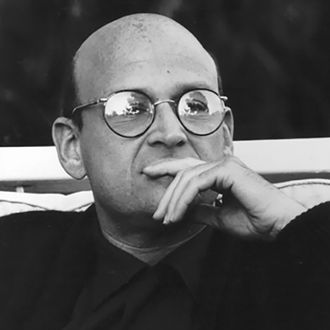 Edward Pressman.
Photo: Courtesy of the Pressman Family
Edward R. Pressman, producer of independent films and an architect of new talent, died at 79 on January 17, according to a press release. He is survived by his wife of 39 years, Annie McEncroe Pressman, and his son, Sam Pressman, who has worked for his father at the Pressman Film company for ten years and is currently the vice-president of production. "He will be greatly missed by his friends, family, and colleagues in the film community and leaves behind a truly towering legacy—one of the last of its kind," the release stated. "Pressman was relentless in his pursuit to make films and believed deeply in the bond of a Producer to protect and empower a Director's vision. Pressman always said, 'Every film is a miracle.'"
Pressman was born in 1943 in New York, growing up on the Upper West Side and selling popcorn at his uncle's movie theater. He later attended Stanford University as an undergrad and the London School of Economics for graduate school. He began his career at United Artists with two collaborations with director Paul Williams: Out of It and The Revolutionary, both of which starred John Voight.
His best-regarded projects include Mary Harron's American Psycho, starring Christian Bale; both Oliver Stone's Wall Street and its sequel, Wall Street: Money Never Sleeps; Abel Ferrara's Bad Lieutenant; Terrence Malick's Badlands; and John Milius's Conan the Barbarian, which saw Arnold Schwarzenegger in his breakthrough role. Pressman was an early supporter in the careers of many now well-known filmmakers, producing early works for directors including Malick, Stone, Brian De Palma, Kathryn Bigelow, Jason Reitman, and Alex Proyas. The Edward R. Pressman Special Collection, which includes "theatrical prints, printing elements and videotapes related to the films produced by Pressman or his production company, as well as films acquired by Pressman Films for reference purposes," is currently housed by the Academy of Motion Picture Arts and Sciences in Los Angeles.