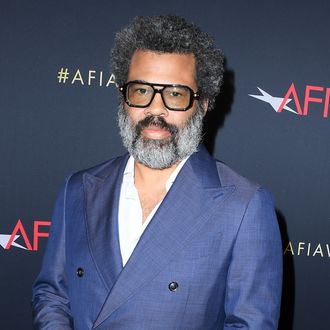 Photo: Steve Granitz/FilmMagic
A live-action version of manga and anime sensation Akira is a beast that slayed many a would-be filmmaker. The film has been in development hell since the '90s, and has wasted the time of the likes of Leonardo DiCaprio, Christopher Nolan, Keanu Reeves, and the Hughes brothers. Jordan Peele spent some time in the Akira Adaptation Mines but doesn't regret a second of it. Peele was approached by Warner Bros. after the success of Get Out about making his Neo-Tokyo, and things went pretty much as they do for every auteur who takes a stab at the proj. Speaking on the Happy Sad Confused podcast, Peele said his work on Akira ultimately helped inspire the worlds of Us and Nope. "I'm glad I didn't do it," he said, "because I feel like staying away from that, trying to interpret that IP, just set me on the path to create something new." One thing he seems to have gleaned from Akira: One-word titles are cool as hell.
Just because Peele eventually decided not to make a live-action Akira, it doesn't mean he's not down to watch someone else's take on the Katsuhiro Otomo manga. "But I want to see Neo-Tokyo," Peele said on the pod. "I want to see an all-Japanese cast. I want to feel immersed in the world, the way of the films in the manga." The most recent filmmaker to take on Akira is Taika Waititi, who even had a release date for the film. That date has come and gone, but as of November of that year, Waititi said he didn't "wanna give up" on the flick. Sure, Kaneda.