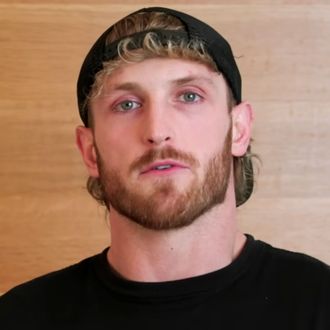 Don't give Logan Paul the idea for hydrogen fuel. The douche-Tuber known for filming dead bodies in Japan allegedly made millions of dollars with a nonfunctional nonfungible-token project and, like Miles Bron before him, doesn't seem to care if his success comes at the expense of others. Paul didn't acknowledge the app for 15 months after CryptoZoo, a "really fun game that makes you money," launched in September 2021 with Binance Smart Chain. Utilizing OpenSea for egg NFTs bought with ethereum, the app is a Pokémon-inspired trading game in which users purchase eggs, hatch them, and then breed animals to earn proprietary $ZOO tokens. Except it kind of just shows you photos of animals. For months, the players investing thousands into the app, many of whom heard about the Play-2-Earn program from the influencer's August 17, 2021, episode of the podcast Impaulsive, just stared at an image of a digital egg while losing thousands of dollars. Then at the end of 2022, Stephen Findeisen, a YouTuber who investigates cryptocurrency scams on his channel, Coffeezilla, released a three-part series on CryptoZoo alleging numerous business malpractices as well as answering the internet's most pressing question: Is Logan Paul actually an SBF-level scammer?
Nope, save your brain cells. Paul is no Sam Bankman-Fried — he is and always will be more of a Billy McFarland getting duped by Anna Delvey. Paul and his manager, Jeff Levin, put their trust in one too many "bad actors," as Paul calls them in his latest non-apology video, who were all looking out for their own bottom line, including Eddie Ibanez and Jake "the CryptoKing" Greenbaum. "Logan wasn't smart enough for what he tried to build," CryptoKing said, cutting him some slack, but that hasn't stopped Paul from trying to be the last scammer standing. Below, the allegations Logan Paul can't KO.
Let's start with why a Logan Paul non-apology response video is happening in 2023. 
The crypto community wants the one thing they thought they'd never ask for: accountability.
In his January 3 video, "My Response to Coffeezilla's Scam Allegations," Paul didn't address why, 15 months after its launch, the project hasn't lived up to the hype he himself created, instead claiming he would sue Coffeezilla for defamation. As Paul originally promoted it to fans, his game was supposed to let you "breed" your own NFTs like pets, starting with eggs priced at 0.285 ETH (around $340 today). But just one month after the official launch on September 1, 2021, the developers announced they were splitting from CryptoZoo and began work on their own version, ZOO Labs. "While the ZOO dev team has worked tirelessly day and night, meanwhile Logan's team has stolen the tokens from all its V3 investors, while also lying to the public that he had paid the devs $1M," they tweeted on October 6, 2021. CryptoZoo players were expecting something from their investment, so on "Hatch Day," November 3, 2021, the eggs opened to reveal not "exotic hybrid animals" but, as Paul shows in his response video, stock images of random animals like ducks, penguins, and reindeer.
Honestly, a functional crypto app was a lot to expect from someone who was just criticized in summer 2021 for his DinkDoink meme token, allegedly a pump-and-dump scheme. But in his August 2021 announcement on Impaulsive, Logan had alleged he personally spent thousands out of pocket for the development of the game, promising fans something "different."
How did Coffeezilla expose Logan Paul?  
Well, in part one of Coffeezilla's series "Investigating Logan Paul's Biggest Scam," "Z," whom Paul identifies as Zach Kelling, ZOO Labs's chief technology officer, claims he had a team of "50 engineers" working at a "$50,000 a week" burn rate to build the game and the blockchain tech necessary. And the developers were never paid the $1 million or given the 5 percent of the tokens they were verbally promised by one of CryptoZoo's founders, Eddie Ibanez. Ibanez was exposed by Billy Penn reporter Adam Robb in 2022 for falsely claiming he went to MIT, worked with the CIA, and even helped the Eagles win the 2018 Super Bowl ring, among other allegations. Even though Jeff Levin, another co-founder and Paul's manager, was informed of the falsities before the CryptoZoo launch, Ibanez remained on the team. In his response, Paul is more concerned with dredging up Kelling's (irrelevant) old arrest records in order to delegitimize his claims, along with Instagram posts that were supposed to prove he only had three employees working on CryptoZoo. A quick Facebook scroll shows Keller on Discord with his 26-member "Zoo team" on July 25, 2021, one month before Paul called the dev team "massive" and said it cost "a million dollars" on his podcast. In this video, Paul doesn't address the second set of developers that Coffeezilla found quit just two months after being hired in July 2022 by Jeff Levin, due to lack of payment.
If no one's getting paid, how much money has Logan Paul made?
Sorry, we'll get back to that. We're, like, halfway through, and there's still another co-conspirator to introduce.
The final co-founder and adviser, the CryptoKing, came in with the smallest investment but the biggest idea. They would "stealth launch" a presale for the $ZOO coin on July 11, 2021, and buy out the liquidity pool for a discount before Paul announced it to the public on August 18. According to Coffeezilla, on "$ZOO DAY," each founder stuck to the plan except CryptoKing, who bought $200,000 worth — double the amount Paul bought — multiplying his initial investment but tanking the value to a measly $40 million. Shortly before the token went public on September 1, however, a second, official $ZOO token was created, doubling the wallets of those who owned the first. That is, except for 250 accounts, including five wallets CryptoKing used to purchase extra tokens. "Ur a scam artist. Ur a liar," CryptoKing texted Paul, per messages seen by Coffeezilla. "U betrayed your community."
So he tried to scam Logan, and Logan scammed him back? 
To CryptoKing, his actions are "ethically arguable," he reasoned in an interview with Coffeezilla. And it is hard to say who's scamming who. In part three, "Ending Logan Paul's Biggest Scam," Coffeezilla shares business documents from team CryptoZoo in which they outline their … legally dubious strategy for the $ZOO tokens. The amount of tokens totals 2 trillion, a quarter of which were meant for "development, marketing and founders" and would be locked up, unable to be sold for six months. Then 10 percent would be unlocked each month for ten months. However, the coins purchased during the stealth launch — also known as version-one tokens — weren't locked up. In fact, they could be sold at any time while the game remained unfinished. In another doc, the founders established just a few rules: "No selling until 200M market cap and don't impact the market more than 3%. And not impact the market more than 10% in a day."
The SEC would pretty much call that market manipulation, a charge that can mean prison time. Someone probably realized that because at one point, the plan changes: Logan will call each founder when they can sell. "Your tokens do not leave your wallet," Logan says in a group chat that does not include CryptoKing, per screenshots obtained by Coffeezilla. "This is a game."
But CryptoKing says not all his tokens were blacklisted (and he eventually got back the ones that were.) Coffeezilla's blockchain research shows Jake the CryptoKing ended up making more than $6 million. And he totally admits, yes, he made "a few million" off the project, even though it never fulfilled promises to its users. "You can also say that I did sell, which is also true," he told Coffeezilla. "As long as it's accompanied with 'He was a founder that was supposed to be given 5 percent of the project and was never given the [locked founder] tokens or paid, worked for almost a year on the project.'"
All the while, Eddie Ibanez reportedly made around $1.7 million with his $ZOO, even though by July 2022, Eddie was out of the company. Paul was and is poised to make millions, but he and his manager haven't sold the tokens they bought for $100,000 each. Vulture has reached out to Jeff Levin and Logan Paul for comment. Like his fans and investors, Paul probably still thinks he can get his money's worth. The ethereum earned from the egg NFTs was paid out to two anonymous coin-based accounts, Coffeezilla reports: $364,000 (92.7697 ETH) to one and $1 million (260.000 ETH) to the other. Half of the money made on the Binance Smart Chain, 1,314,225,001.8 $ZOO (currently around $79,875,629) intended for "wildlife charities and CryptoZoo development," remains in an account held by the CryptoZoo team.
How is Logan Paul the one threatening a lawsuit right now? 
He claims Coffeezilla illegally used a private conversation with Jeff Levin in his exposé, in addition to "defamation." "His claim of defamation doesn't point out inaccuracies in my story, so it's just legal threats from a millionaire who's angry he's been associated with a scam," Coffezilla said in a statement to Vulture. "Unfortunately that's what happens when you sell millions of dollars of a crypto project that never works. As to the call, I'm located in Texas, which is a single-party-consent state, and Jeff knew he was on the record. Logan is just trying to avoid responsibility, and having to apologize."
To the investors in CryptoZoo who may be reviewing their legal options, Paul suggests they might still see a return. "Who are you to say when the development timeline ends?" he asks Coffeezilla. Zach Kelling, who still has the original code, tweeted on January 4 that he'll "release #cryptozoo exactly as intended" if Paul pays his bill: "Or continue to hype vaporware as you search for more devs to scam?"