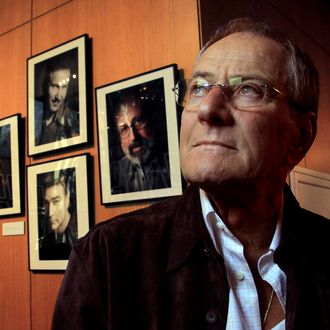 Photo: Kirk McKoy/Los Angeles Times via Getty Images
The French Connection and The Exorcist cinematographer Owen Roizman has died at the age of 86, the American Society of Cinematographers reports. He died in his home in Encino, California, on Friday and had been in hospice care since August. He received five Academy Award nominations for his work in The French Connection, The Exorcist, Network, Tootsie, and Wyatt Earp. Roizman frequently collaborated with director Sydney Pollack for films like Three Days of the Condor and Absence of Malice. He was known for capturing the grittiness of New York City through realistic street photography.
A true New Yorker, Roizman was born in the city in 1936 and was raised in Brooklyn. He tried out for the New York Yankees. But due to polio he contracted as a teen, he switched gears to the cinema, following in his father's footsteps as a cinematographer. He started out working on commercials before he worked on his first feature in 1970, Stop. Just a year later, The French Connection came out, earning five Oscars including Best Picture and putting Roizman on the map as a notable cinematographer. While Roizman didn't earn an Academy Award for cinematography for a specific film, he received an Academy Honorary Award in 2017 for his contribution to American cinema.