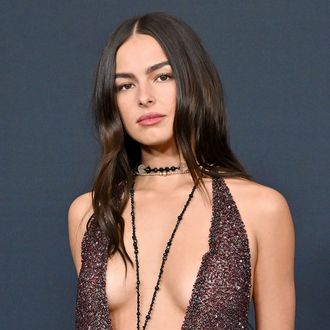 The nightmare before Christmas.
Photo: Axelle/Bauer-Griffin/FilmMagic
Nobody move: Addison Rae is starring in a horror-thriller movie about a Thanksgiving gone wrong. No, not your most recent one. The Eli Roth–directed film, called Thanksgiving, is based on the "faux trailer" for Grindhouse that Roth made 16 years ago for Quentin Tarantino and Robert Rodriguez, per The Hollywood Reporter. The plot of the film will revolve around a killer who enters a Massachusetts town on a mission to "create a carving board out of the town's inhabitants," per THR. Um, but what if we're vegan? Details on both Rae's role and how this will affect the release of her debut pop album that will definitely save the planet are unclear. Oh, and Patrick Dempsey is in talks to join the cast. Our 2023 bucket lists couldn't have predicted this.