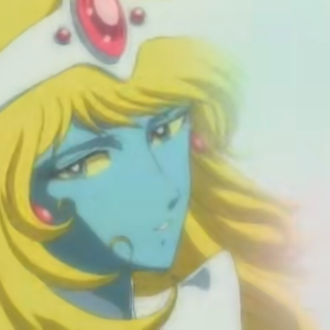 Photo: Virgin Records/YouTube
Manga artist and animator Leiji Matsumoto died on February 13. According to BBC News, the cause of death was acute heart failure. He was 85. In a statement to the BBC, Matsumoto's daughter Makiko Matsumoto said her father "set out on a journey to the sea of stars. I think he lived a happy life, thinking about continuing to draw stories as a manga artist." Matsumoto created animated space operas for Japanese television, with an anti-war bent. His best known work includes Space Battleship Yamato and the music videos for Daft Punk's Discovery album, which were collected into the film Interstella 5555: The 5tory of the 5ecret 5tar 5ystem. Daft Punk's Thomas Bangalter and Guy-Manuel de Homem-Christo, already fans of Matsumoto's work, commissioned the music videos in 2000. Both men called Matsumoto a childhood hero.
Born Akiria Matsumoto in 1938, Leiji Matsumoto began working in manga in 1953 — at the age of 15. He founded his own studio, Studio Leijisha, which his daughter now runs. Matsumoto also collaborated with his wife, Miyako Maki, one of the first women to work in the field of manga. Matsumoto's anti-war stance came from life experience; he was seven when World War 2 ended. "There was an immense sadness in his works, a grandeur nowhere else seen," author (and translator of Matsumoto's works) Zack Davisson wrote on Twitter. "All wrapped in powerful visuals that were equally mythological and futuristic." He credits Matsumoto's work with founding anime and manga fandom in both Japan and the US.