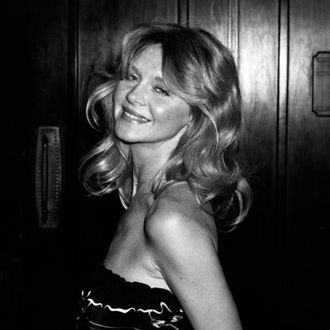 Photo: Ron Galella/Ron Galella Collection via Getty Images
Melinda Dillon, the actress who warned Ralphie that he'd shoot his eye out as the mom in A Christmas Story, died on January 9 at age 83. She was also known for her Oscar-nominated supporting performances in Steven Spielberg's 1977 movie Close Encounters of the Third Kind and Sydney Pollack's 1981 film Absence of Malice. No cause was provided in an obituary announcing the news of her death. Dillon's family members told Giant Freakin Robot that she had requested to be cremated with her ashes scattered into the Pacific Ocean.
Born in Hope, Arkansas, in 1939, Dillon spent her teenage years living in Chicago. According to the Second City, she worked as the improv comedy club's first-ever coat-check girl. One night, the performer Barbara Harris got sick, and Dillon had the opportunity to take the stage as an understudy. After studying acting in college, Dillon left the Midwest and moved to New York. At age 23, she made her Broadway debut in the original 1963 production of Who's Afraid of Virginia Woolf?, earning a Tony nomination for her performance as Honey.
Dillon starred in her first film, The April Fools, in 1969. She went on to receive a Golden Globe nomination for her role in the 1976 Woody Guthrie biopic Bound for Glory. Her other notable film and TV credits include Magnolia, The Muppet Movie, Harry and the Hendersons, Slap Shot, Sioux City, and To Wong Foo, Thanks for Everything! Julie Newmar. She retired from acting in 2007, though holiday reruns of A Christmas Story have kept her on our screens. Dillon married actor Richard Libertini, whom she met at the Second City; the pair divorced in 1978. She is survived by their son, Richard Libertini Jr.