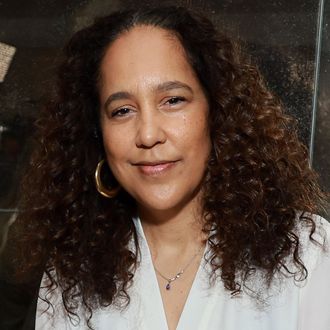 Gina Prince-Bythewood.
Photo: Matt Winkelmeyer/Variety via Getty Images
Days after the Recording Academy snubbed Beyoncé in the Album of the Year category for the umpteenth time, a different Academy is under fire for its overall failure to recognize Black women artists. Gina Prince-Bythewood, who directed the critically acclaimed and financially successful war saga The Woman King, published an open letter in The Hollywood Reporter on February 7 that criticized the Academy of Motion Picture Arts and Sciences, the near-century old body that oversees the Oscars. "I am currently a producer on a project, and the executives were adamant that the director we chose be a Black Oscar-winning director," she began. "While that sounds great, who would that be? In the 95-year history of the Academy Awards, no Black filmmaker has ever won best director. No Black woman has ever been nominated." She called this awards season an "eye-opener" — after her own film Woman King wasn't recognized in any Oscars category, along with Alice Diop's Saint Omer and Chinonye Chuku's Till, she felt compelled to speak up.
"The Woman King wasn't snubbed," she wrote. "A snub is if it missed out on a category or two. The film was not nominated for one single craft. Not one single extraordinary performance was recognized. And when has that happened for a successful film that hit all the so-called markers? It's not a snub. It's a reflection of where the Academy stands and the consistent chasm between Black excellence and recognition." Prince-Bythewood acknowledges that we could divest in "white institutions" like the Oscars, but laments that award-giving bodies and guilds should be institutions made up of industry peers that recognize craft and prop up new talent, regardless of background: "It's a difficult thing to know, for every Black filmmaker and definitely every Black female filmmaker, that your work is not valued in the same way."