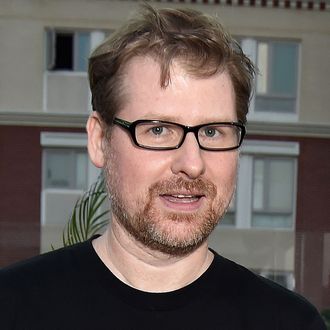 Justin Roiland.
Photo: Scott Kirkland/Shutterstock
Rick and Morty creator Justin Roiland has been cleared of two charges of felony domestic violence. On March 22, the Orange County district attorney's office confirmed the case was dismissed due to insufficient evidence against Roiland. "There was significant additional information that came to light during the investigation that resulted in us not being able to prove the case beyond a reasonable doubt," Kimberly Edds, director of public affairs for the Orange County district attorney's office, said in a statement to Vulture. Roiland tweeted a statement of his own captioned, "justice."
"I have always known that these claims were false," Roiland writes, claiming the allegations of domestic battery with corporal injury and false imprisonment of his former partner "horrible lies." He then alludes to cancel culture. "Most of all, I'm disappointed that so many people were so quick to judge without knowing the facts, based solely on the word of an embittered ex trying to bypass due process and have me 'canceled.'" Roiland ends his statement by announcing he plans to "move forward and focus both on my creative projects and restoring my good name."
Roiland was initially charged with domestic violence in May 2020 and was arrested and released on $50,000 bond in August of that year. The case's details included footage, abuse investigation reports, and medical reports. After news of the charges was made public at a pretrial hearing on January 12, 2022, multiple people came forward with additional claims of sexual misconduct against Roiland, including unverified screenshots of alleged inappropriate exchanges between him and underage girls. In February, The Hollywood Reporter published an article about the viral claims, with new accusations of workplace misconduct from multiple unnamed sources. Roiland declined to comment at the time. Adult Swim, Hulu, and Squanch Games, all of which cut ties with Roiland following the allegations, have yet to release statements saying whether that will change.