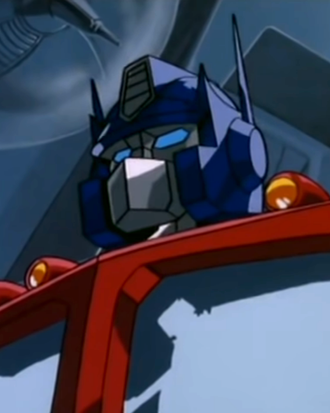 Photo: De Laurentiis Entertainment Group
Autobots assemble a trophy rack. Optimus Prime was given the Lifetime Achievement Award at the Nickelodeon Kids' Choice Awards on Saturday, which is huge considering the guy has died at least once. Pete Davidson introduced the leader of the Autobots, calling him a "giant" in the industry. This has got to be one of Optimus Prime's proudest moments, alongside that time he helped California governor Gavin Newsom declare the state "fully reopened" post-COVID lockdown.
The award show that has taught generations of children where the apostrophe should go on a word that ends in S also bestowed blimps on Harry Styles, BTS, and Megan Thee Stallion. Stallion won Favorite Music Collaboration with Dua Lipa for there very age-inappropriate song "Sweetest Pie." Or maybe the song really is about pie, who's to say?
Optimus Prime accepted his award via prerecorded statement, presumably because the Microsoft Theater does not have doors big enough to accommodate him. "Let this award seal the bond between humans, Maximals, and Autobots," he said, "as we fight together to protect the planet." Celebs always go political with their speeches. It's the Stranger Things SAG win all over again.