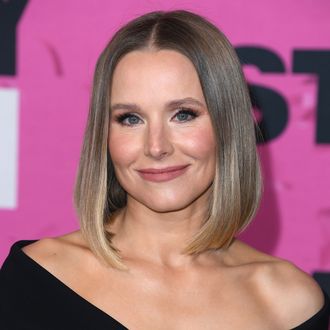 Philosopher Kristen Bell.
Photo: Steve Granitz/FilmMagic
Never fear, fans of The Good Place: Kristen Bell cannot stop grappling with ideas of religion in a comedy series for the life (or death) of her. Bell will star in a new, yet untitled, series for Netflix created by Erin Foster, according to Deadline. Foster has written on NBC's The New Normal, is the co–creative head of the dating app Bumble with her sister Sara, and is the stepdaughter of Katharine McPhee (meaning she is the full daughter of record producer David Foster). The series was previously titled Shiksa (a Yiddish word for a non-Jewish woman) and "loosely" follows Foster's life experiences, Deadline reports. The series "centers on the unlikely relationship between an irreverent, outspoken, agnostic woman (Bell) and an unconventional rabbi." Modern Family's Steven Levitan will co–executive produce, and hopefully this one gets treated better than his canceled-too-soon project, Reboot.