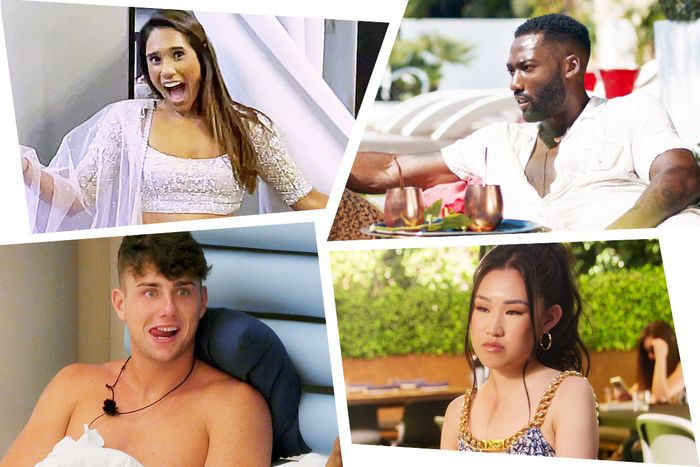 Photo-Illustration: Vulture. Photos: Netflix
With Perfect Match's impressive season-one relationship-success rate (it's zero), Netflix is likely already rounding up its finest, fittest, and funniest singles for another go. (Although knowing how crazy these timelines look between filming shows, the editing bay is probably already busy even though a season two has yet to be confirmed.) But for all the things PM has provided so far (sensory-deprivation make-outs, reunited exes, a proposal), the show needs some help with its casting. So many of Netflix's best performers didn't make an appearance. Did they really think Zay (The Ultimatum, season one), who left his show not only single but blocked on everything by his ex, would vibe in this environment? And though we wish Lauren Chamblin (Love Is Blind, season one) the best of luck in life, we're officially done watching her look for love.
So Vulture picked a few of Netflix's actual most eligible singles to bring all their baggage to the second season.
Deepti Vempati (Love Is Blind, season two)
If anyone in the NAVLCU (Nick and Vanessa Lachey Cinematic Universe) deserves another shot at love, it's our girl Deeps. After suffering at the hands of her initial match, she had a brief fling with her co-star Kyle, so we know she's willing to dip her toes back into the Netflix dating pool. Big Red's official singles camp for veterans is the perfect place to do it. At least this time she can use all five senses to suss out a match on her level. —Anusha Praturu
Tyler Stanaland (Selling the OC, season one)
What better place for the recently single former surfer to teach a whole new crew what a "nosey" is than the beaches of Panama? No stranger to strategy after dealing with the cutthroat world of Selling the OC, Tyler is well suited for the series — especially because he's not afraid to kiss his co-stars. —Morgan Baila
Savannah Palacio (The Circle, season three; Perfect Match, season one)
Let's be real: Savannah was shortchanged on Perfect Match. After an absolutely lifeless strategy match with Nick Uhlenhuth, she faced the full force of Francesca's wrath for daring to shoot her shot at Dom. Imagine the nerve! Savannah will go down in history for giving Fran a taste of her own medicine, but we'd love to see her back in season two for a real shot at love. —AP
Sandy Dee Hall (Snack vs. Chef, season one)
The first iteration of Perfect Match didn't provide any representation from the food-competition suite, and season two should change that. Snack vs. Chef was an underwatched gem that featured self-trained chef Sandy whipping up pantry classics like Flamin' Hot Cheetos, Gushers, and Lay's. The Perfect Match cast is a famously snack-loving bunch, a perfect opp for chef Sandy to serve some charm while he spits game. —AP
Jaime Xie (Bling Empire, seasons one to three)
Jaime's dating life has been a sub-sub-plotline on all three seasons of Bling Empire. Without the (overbearing) guidance of co-stars Anna Shay and Kim Lee — or, for that matter, Kevin Kreider's big-bro energy — Jaime could really win over a villa with her weirdo tendencies and suitcase full of haute couture. —Zoë Haylock
Shubham Goel (The Circle, seasons one and five)
It's Shooby time! Shubham can pick up right where his friend Joey left off but actually win. The Circle alum seems to be friends with everyone in the Netflix Extended Universe — any good former political candidate would be — so now it's time for him to get out of the friend zone. —MB
Batsheva Haart (My Unorthodox Life, seasons one and two)
When we first met Batsheva on season one of My Unorthodox Life, she spent much of her screen time explaining things to her then-husband, including why she wasn't ready to start a family and why she should be allowed to wear jeans. She's now divorced, becoming fluent in "fuckboy," and will face no censors for her choice in bathing suits. —MB
Kaz Bishop and Kieran Bishop (Dated & Related, season one)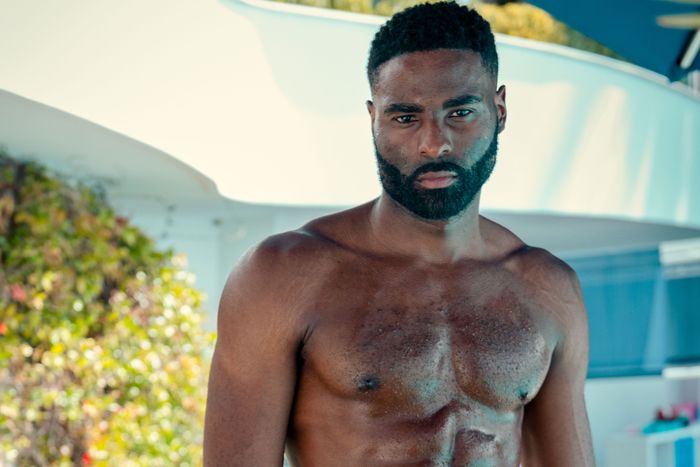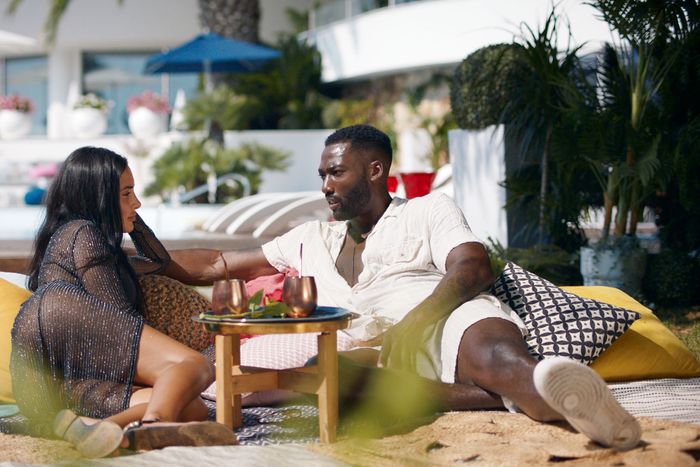 Things didn't work out between Kaz and Diana from the inaugural season of Netflix's own MILF Manor, just like they didn't work out between her twin sister, Nina, and his identical twin brother, Kieran. Whether they come in separately or together, they could both get a second try, ideally with women who aren't related. —ZH
Aparna Shewakramani (Indian Matchmaking, season one)
No one would relish sending off a failed match with the clink of a plastic wineglass more than diva Aparna, and with the right munch — I mean, man — she could do some real damage in the Board Room. —ZH
Jawahir Khalifa (Too Hot to Handle, season four)
If she can't be Netflix's own Bachelorette, let Jawa at a house full of men! After getting away with $41,000 in Lana's fines, winners Jawahir and her yogi ex, Nick Kici, traveled the world before breaking up in 2022. Maybe all roads lead to another Netflix show? Perfect Match needs people who can bring life to the lingering days of the season, no matter their dating status. —ZH
Harry Jowsey (Too Hot to Handle, season one; Floor Is Lava, season two)
At the time of publishing, Harry, who, last December, vowed to stay single for three years, is apparently dating Perfect Match season-one winner, Georgia Hassarati. The two had been connected in the past, and like many other people Jowsey's been linked to, they'll likely break up and remain friends in time for next season's production. I'm not rooting for broken hearts, but I am rooting for Jowsey to one-up his ex Francesa's chaotic onscreen behavior. He's the only one who could top it. —MB