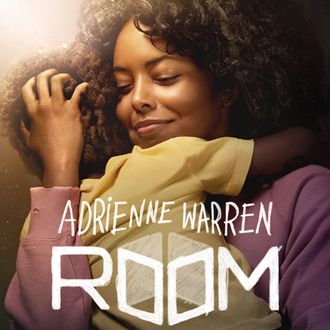 The Broadway production of Room (by Emma Donoghue, adapted from her novel of the same name) has been "postponed indefinitely" after a lead producer backed out of the production along with their funding, according to a press release. The production, starring Adrienne Warren and incorporating songs by Cora Bissett, was intended to open at the James Earl Jones Theatre on April 3. Owing to "personal reasons," the unnamed producer left the production and the other members of the team couldn't make up the difference. "Since being notified, the rest of the producing team has exhausted all possible avenues to keep the show on track, but the narrow timeline and economic shortfall created by this series of events has proven to be insurmountable," producer Hunter Arnold said in a statement. Rehearsals halted on March 16.
"We have been honored to share the story of Room since its world premiere in 2017 in London and its subsequent productions in Dublin, Scotland, and Ontario," producers Sam Julyan and James Yeoburn added. "We truly believe that today's disappointing news will not be the end of Room on stage."
On March 18, two days after the postponement announcement, Warren posted a video with Room co-star Ephraim Sykes and Room choreographer Galen Hooks. "We are completely heartbroken that we don't get to share this beautiful piece with all of you… not yet," Warren said. "We're gonna say yet, because we are hopeful that something will happen and the universe will allow us to bring this to you in whatever way it is supposed to, in the right way." She added that they have "no idea" what happened, and that this is not a reflection of the company or the creatives involved. Warren, Sykes, and Hooks then spoke about how challenging, healing, and inspiring the production had been for them. "It was just bliss," Hooks said. "Like the way we were using movement to tell the story in this completely new way, in a play with a Black cast… I've never had an opportunity to be pushed in that way. I've never seen anything like it." Unfortunately for us, Room will be kept in the basement for now.
This post has been updated throughout.