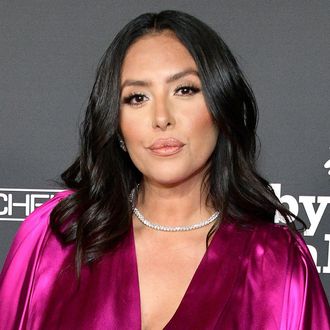 Vanessa Bryant.
Photo: Araya Doheny/Getty Images for Baby2Baby
Los Angeles County agreed to pay Vanessa Bryant and three of her daughters $28.85 million to settle the invasion of privacy lawsuit Bryant filed in 2020 and any potential claims over the sharing of crash photos. After her husband, the basketball all-star Kobe Bryant, and their daughter Gianna died in a helicopter crash in January 2020, some fire- and sheriff's-department staff shared graphic images of the tragedy. When Bryant and her co-plaintiff Chris Chester learned who distributed the photos, the pair sued Los Angeles County for negligence and invasion of privacy. She and Chester won their lawsuit last August, winning a combined $31 million in damages. The new settlement includes the $15 million a jury awarded Bryant in last year's legal battle, with additional funds added to settle any potential claims from her daughters, per the New York Times.
"Today marks the successful culmination of Mrs. Bryant's courageous battle to hold accountable those who engaged in this grotesque conduct," Luis Li, Bryant's lawyer, said in a statement. "She fought for her husband, her daughter, and all those in the community whose deceased family were treated with similar disrespect. We hope her victory at trial and this settlement will put an end to this practice." Mira Hashmall, the lead trial counsel for Los Angeles County, said all county-related litigation over the crash has been resolved, calling the settlement "fair and reasonable." "We hope Ms. Bryant and her children continue to heal from their loss," Hashmall said.